BE PART OF THE LEGACY
Secure a place of honor for yourself, your family or business or a special person in your life on our online Ocean Legacy Wall while supporting Pacific Whale Foundation.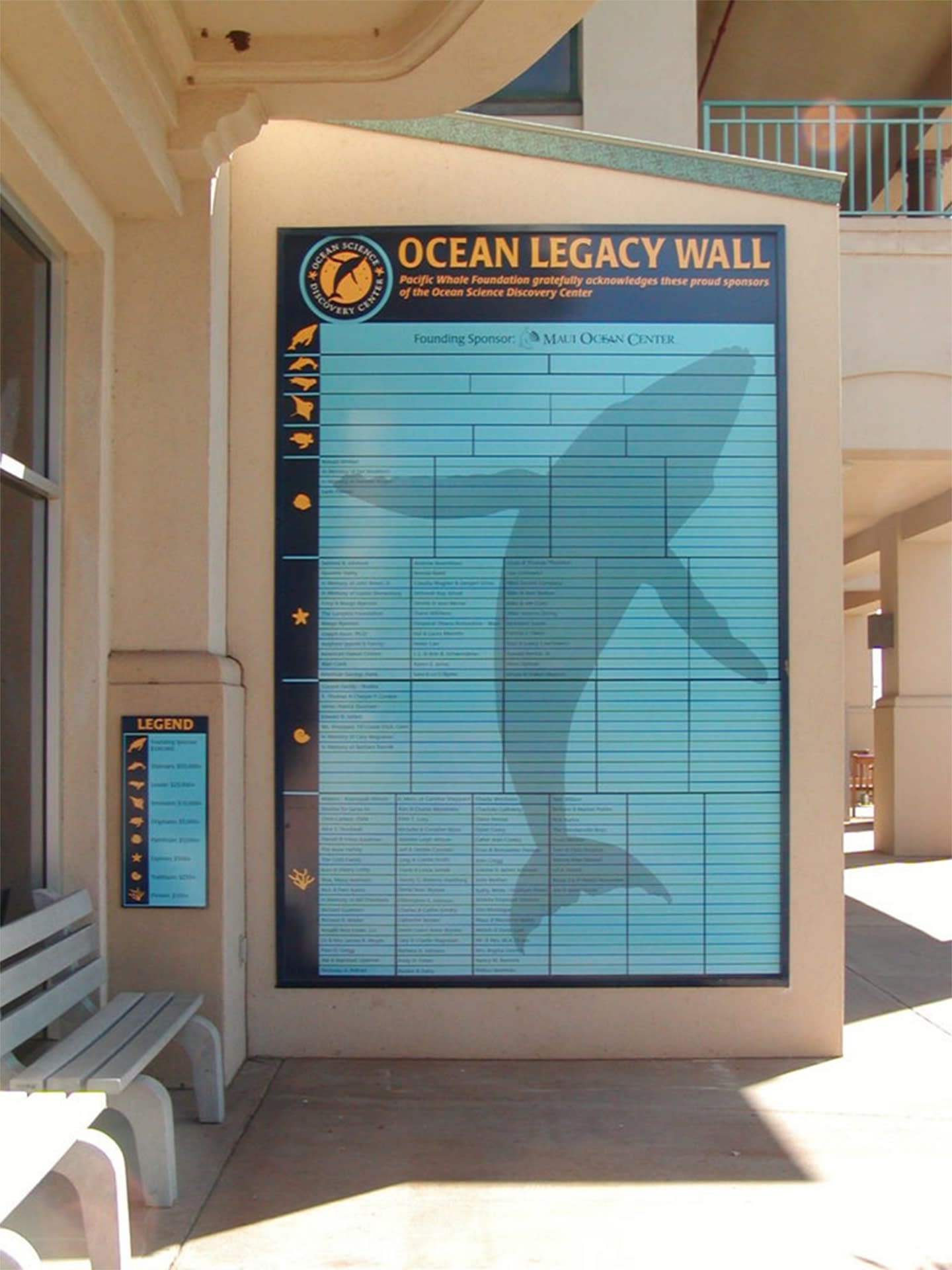 Mahalo to all of our generous supporters that contributed to our permanent Legacy Wall, completed in 2017 and located at our Maui headquarters. With so many new supporters we have replaced it with a Digital Ocean Legacy Wall.
Yes! I want to add a name to the Ocean Legacy Wall with my donation to Pacific Whale Foundation.
See below for designation options.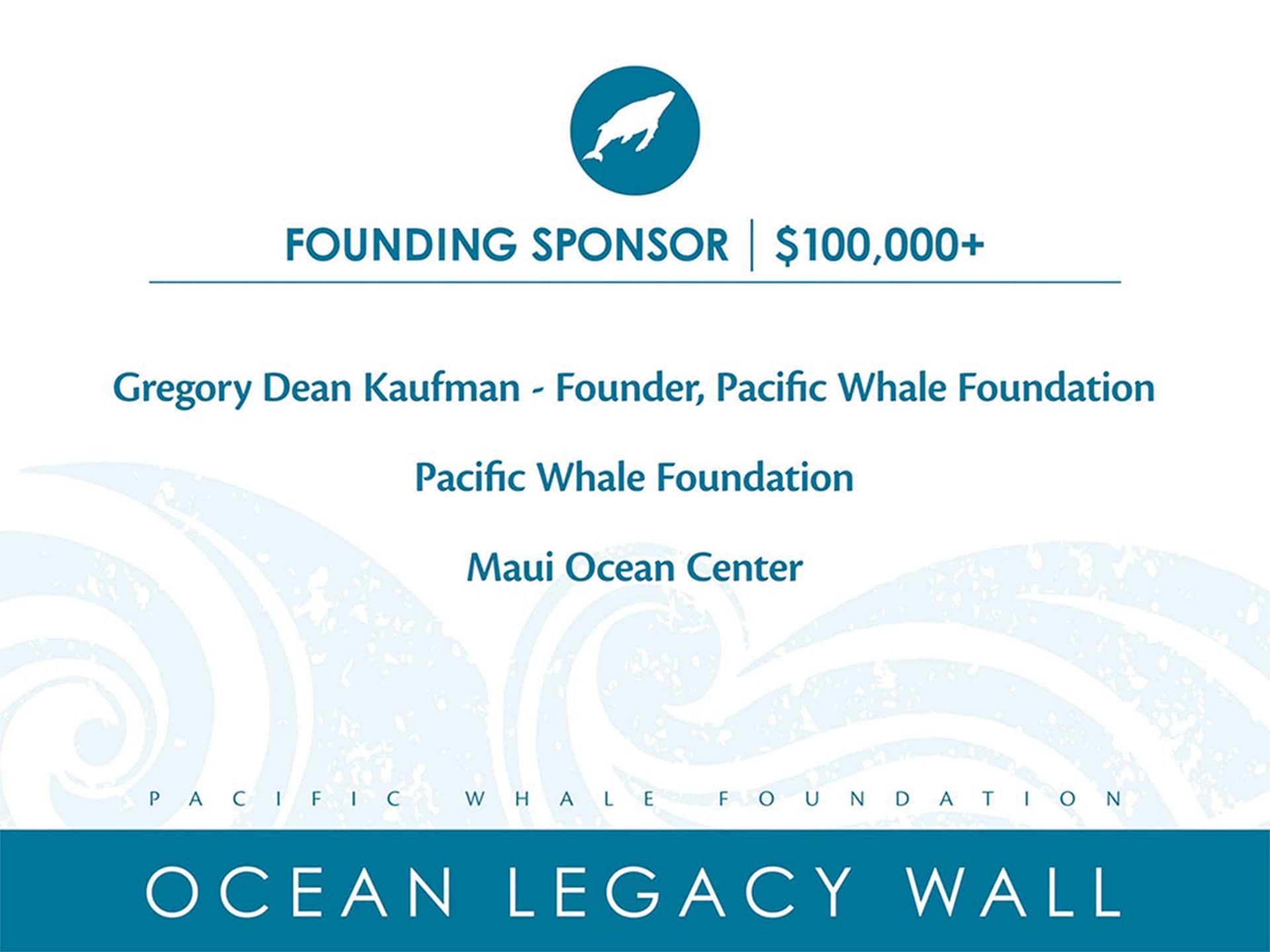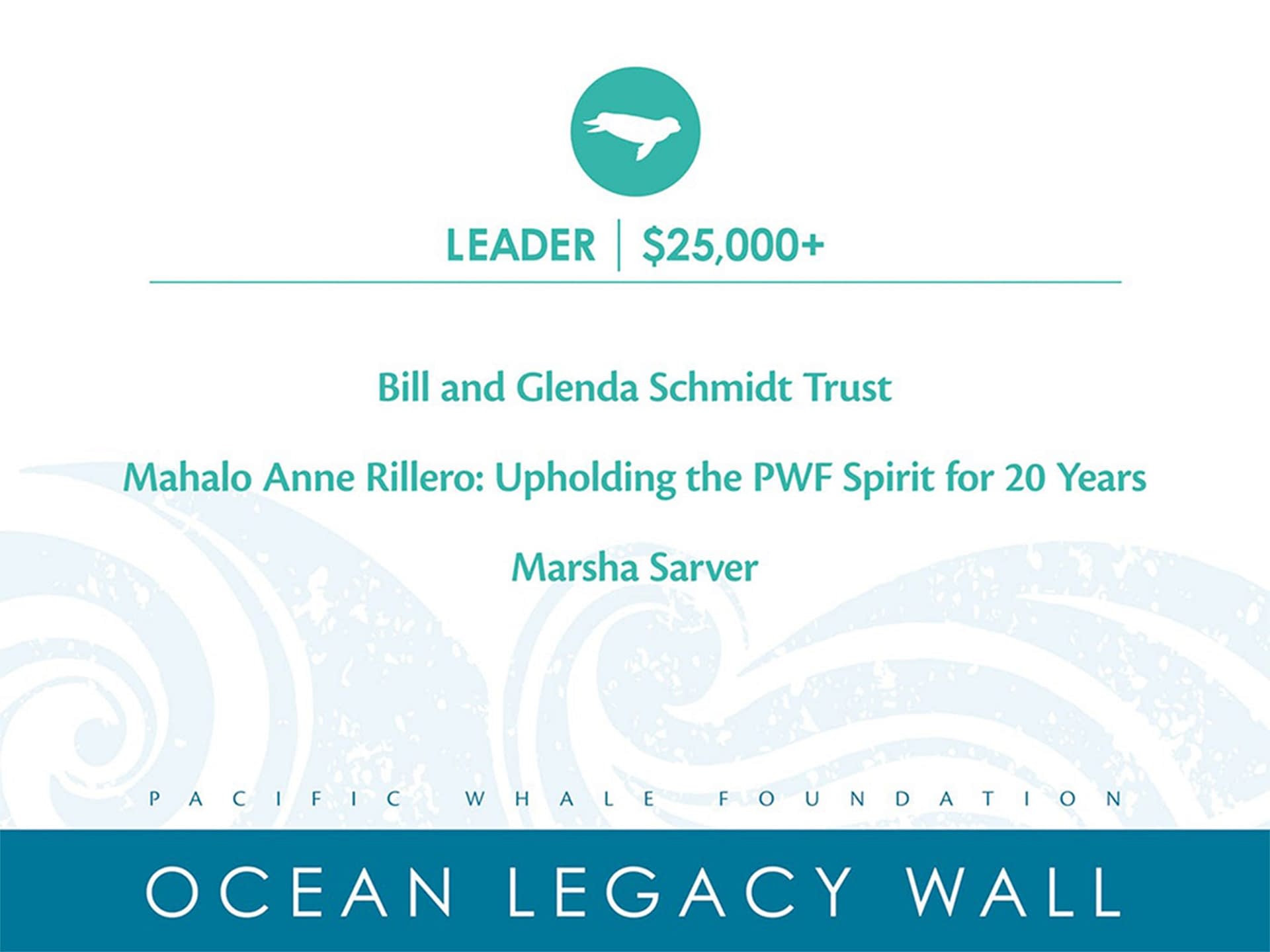 Click to see full list ORIGINATOR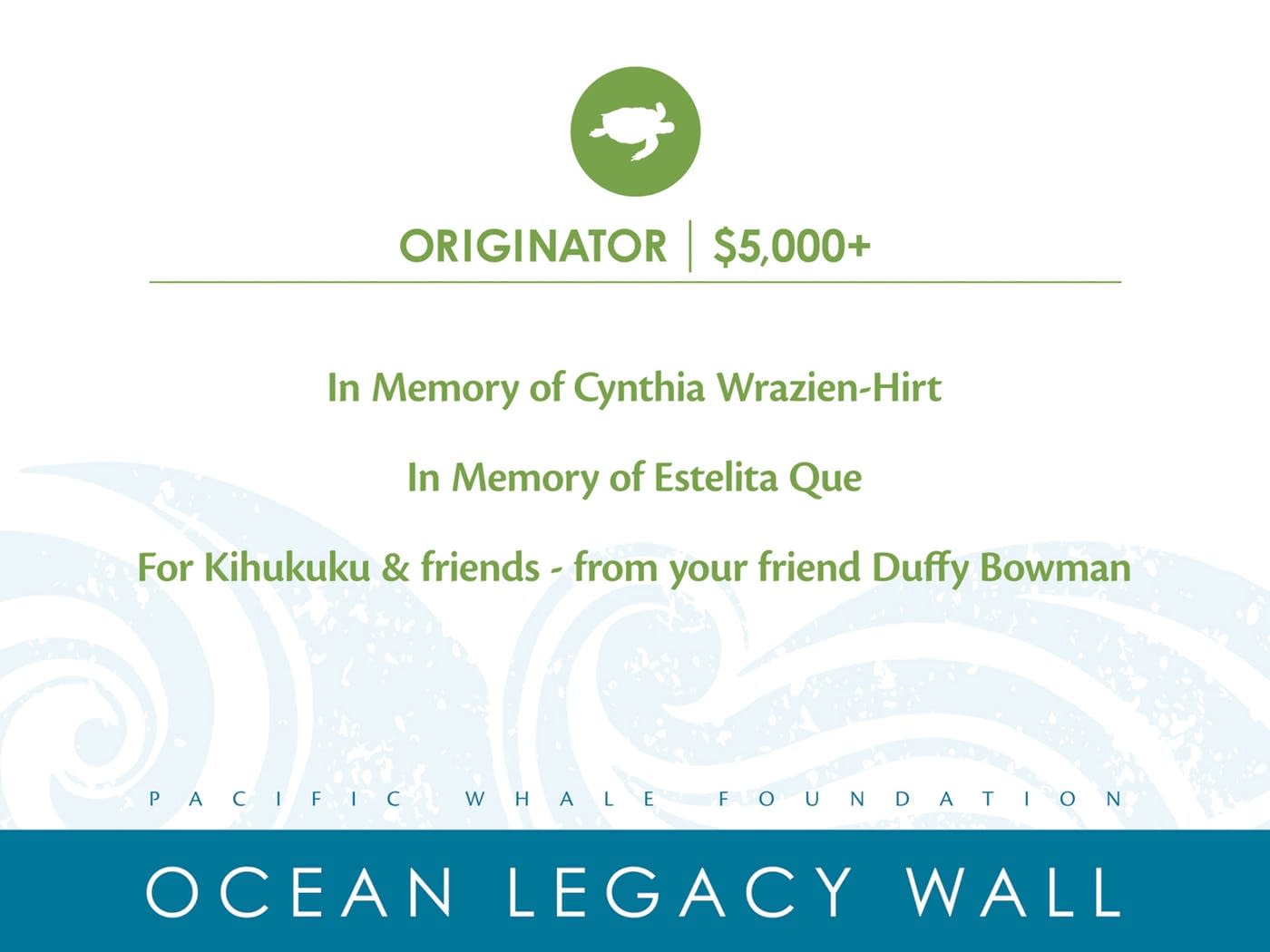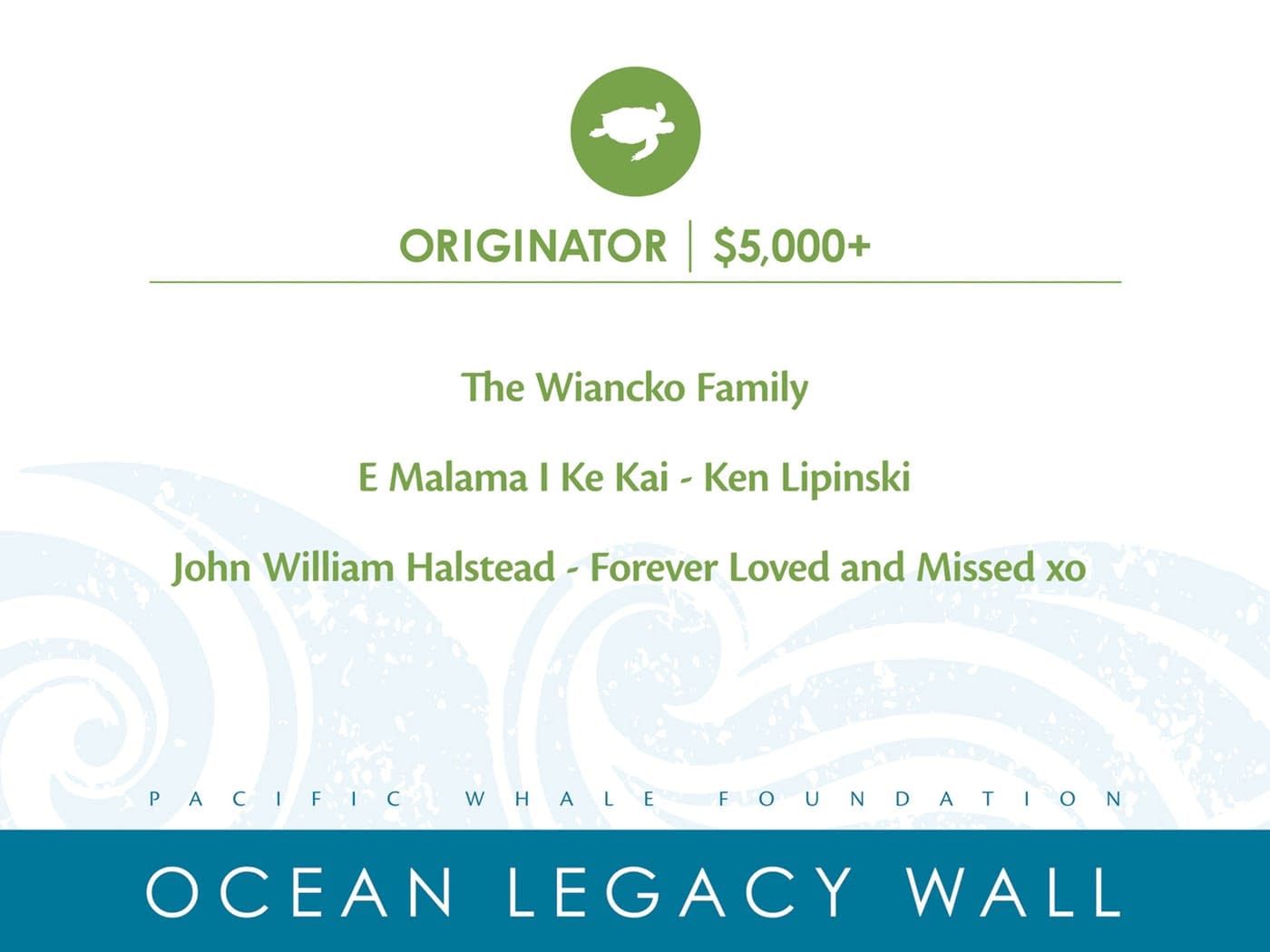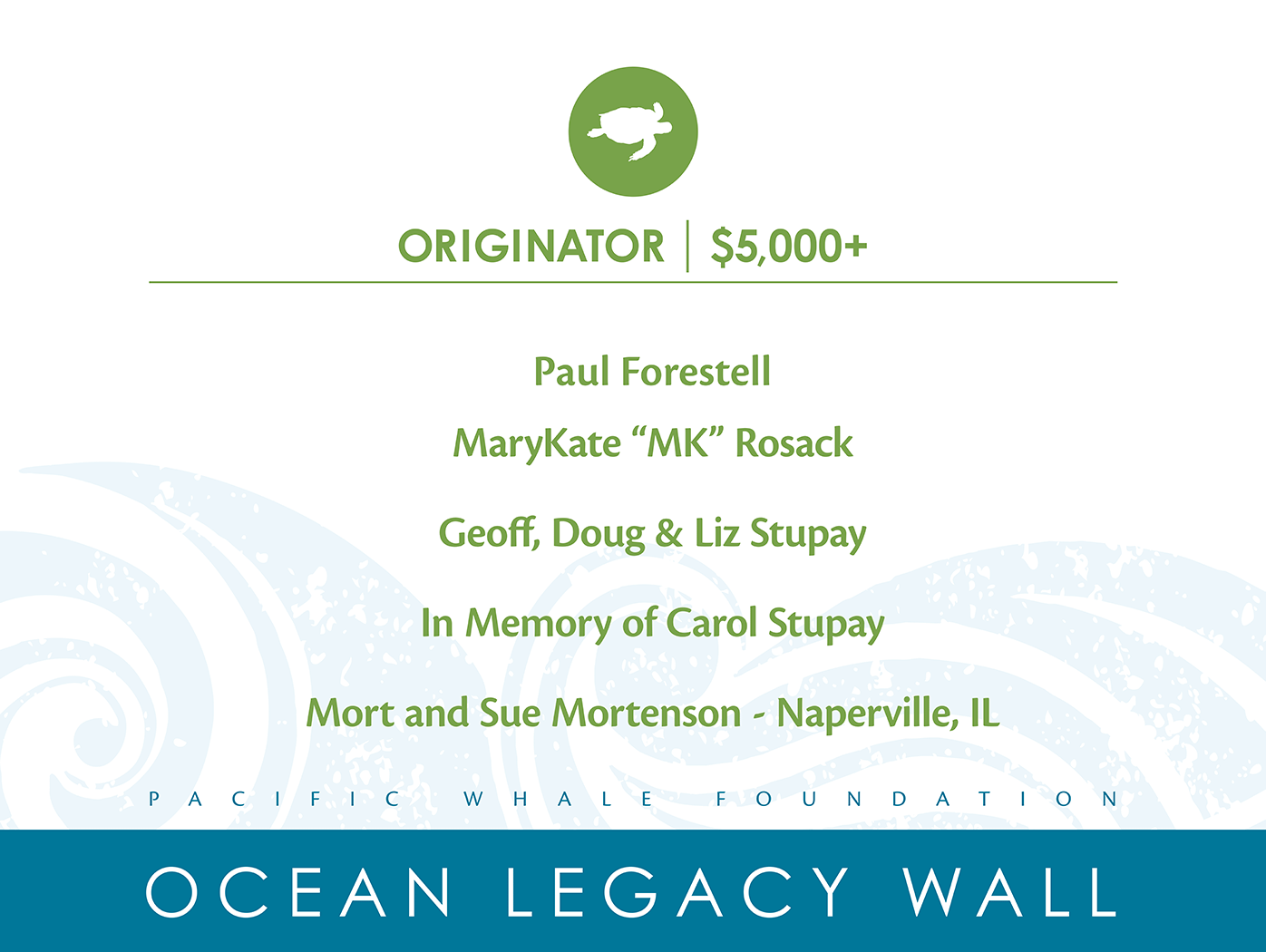 Click to see full list VISIONARY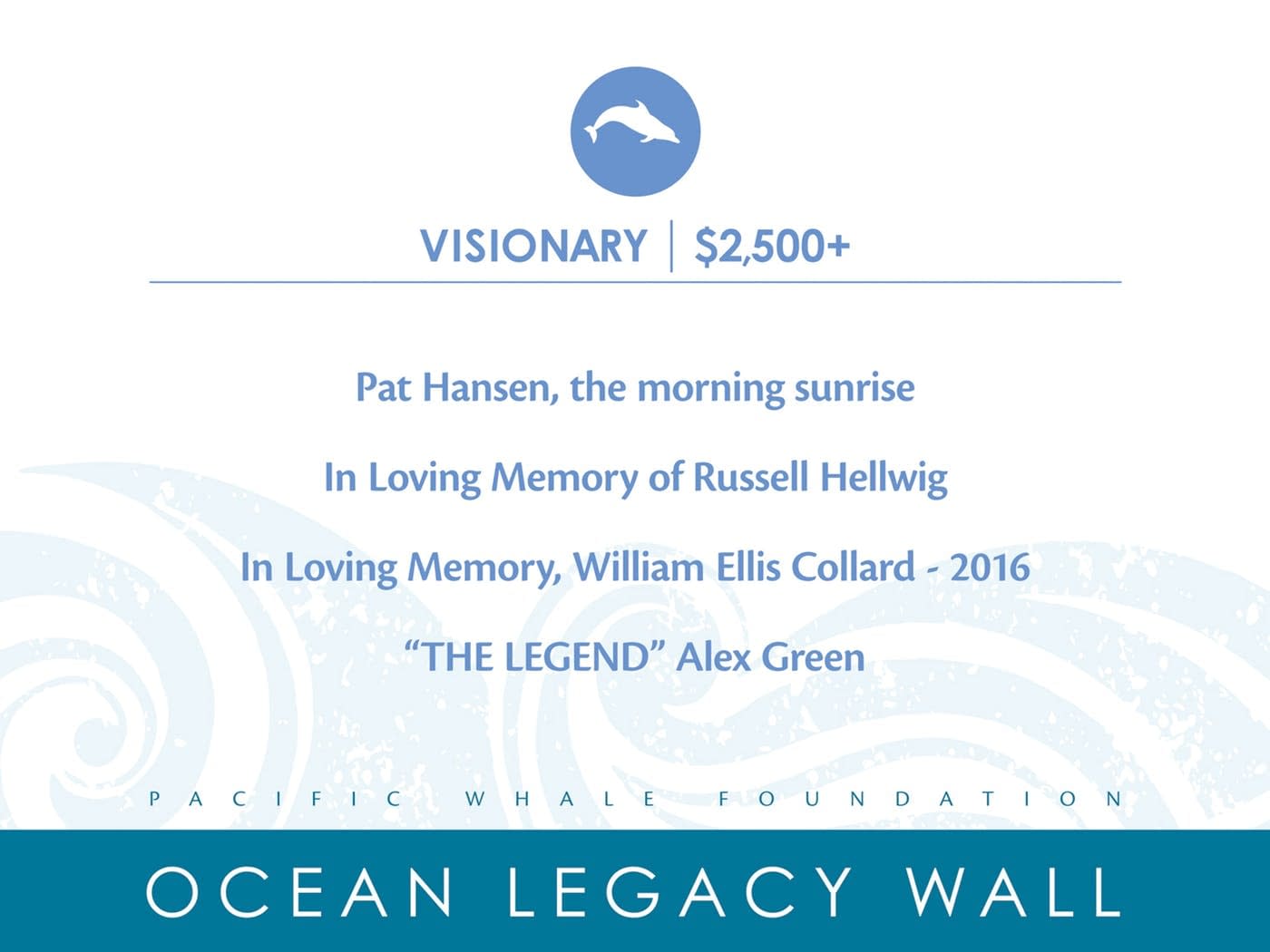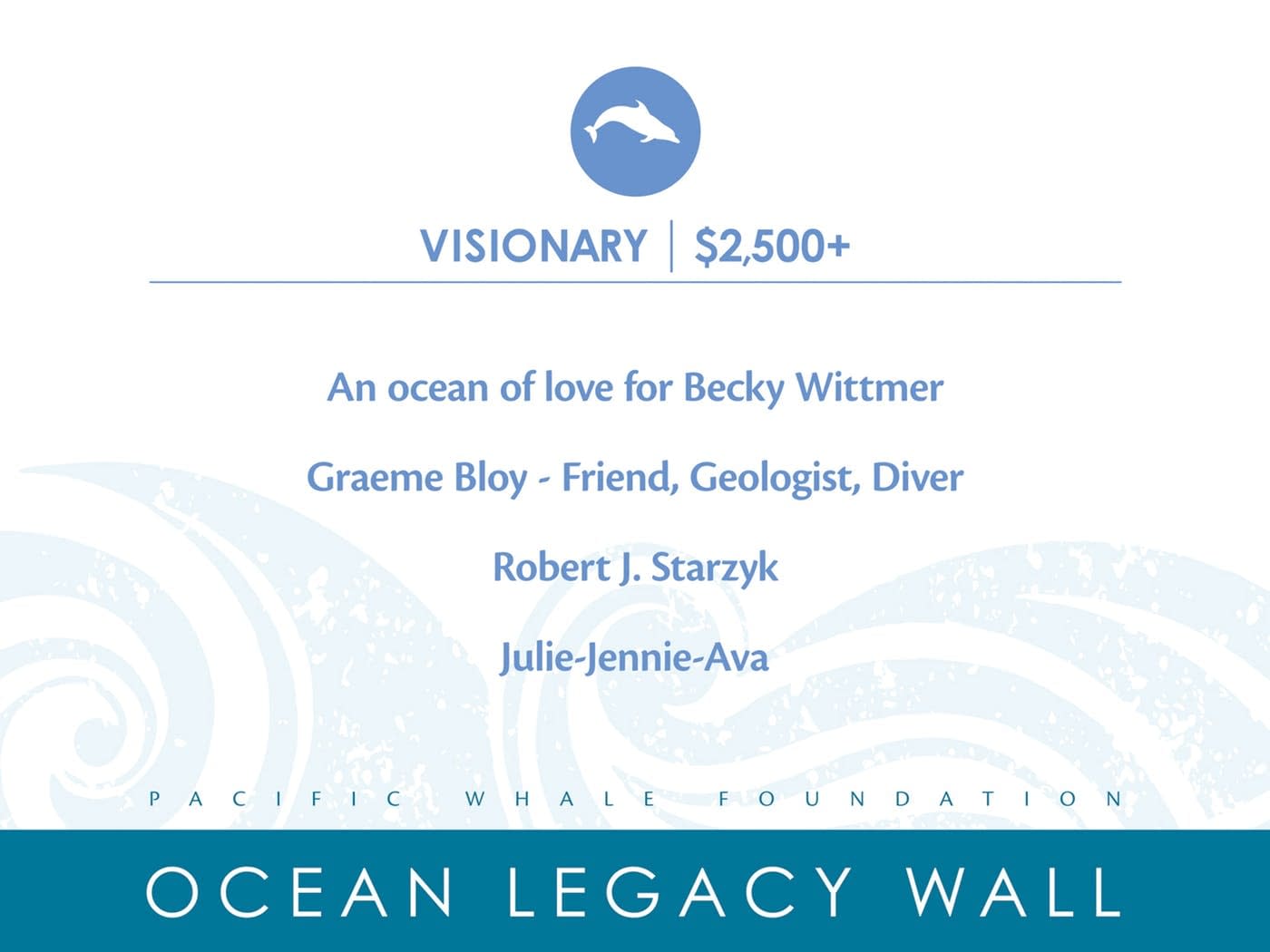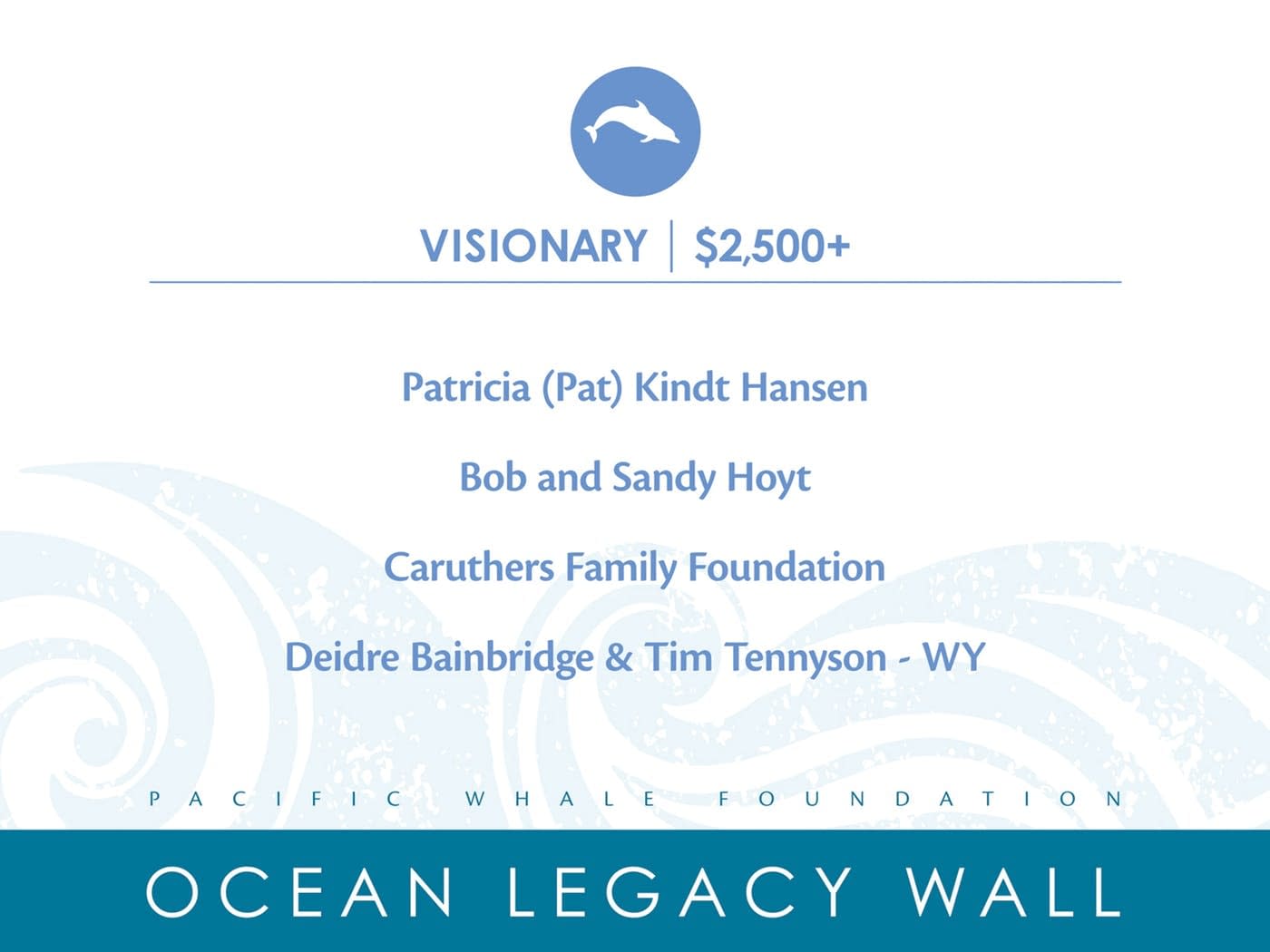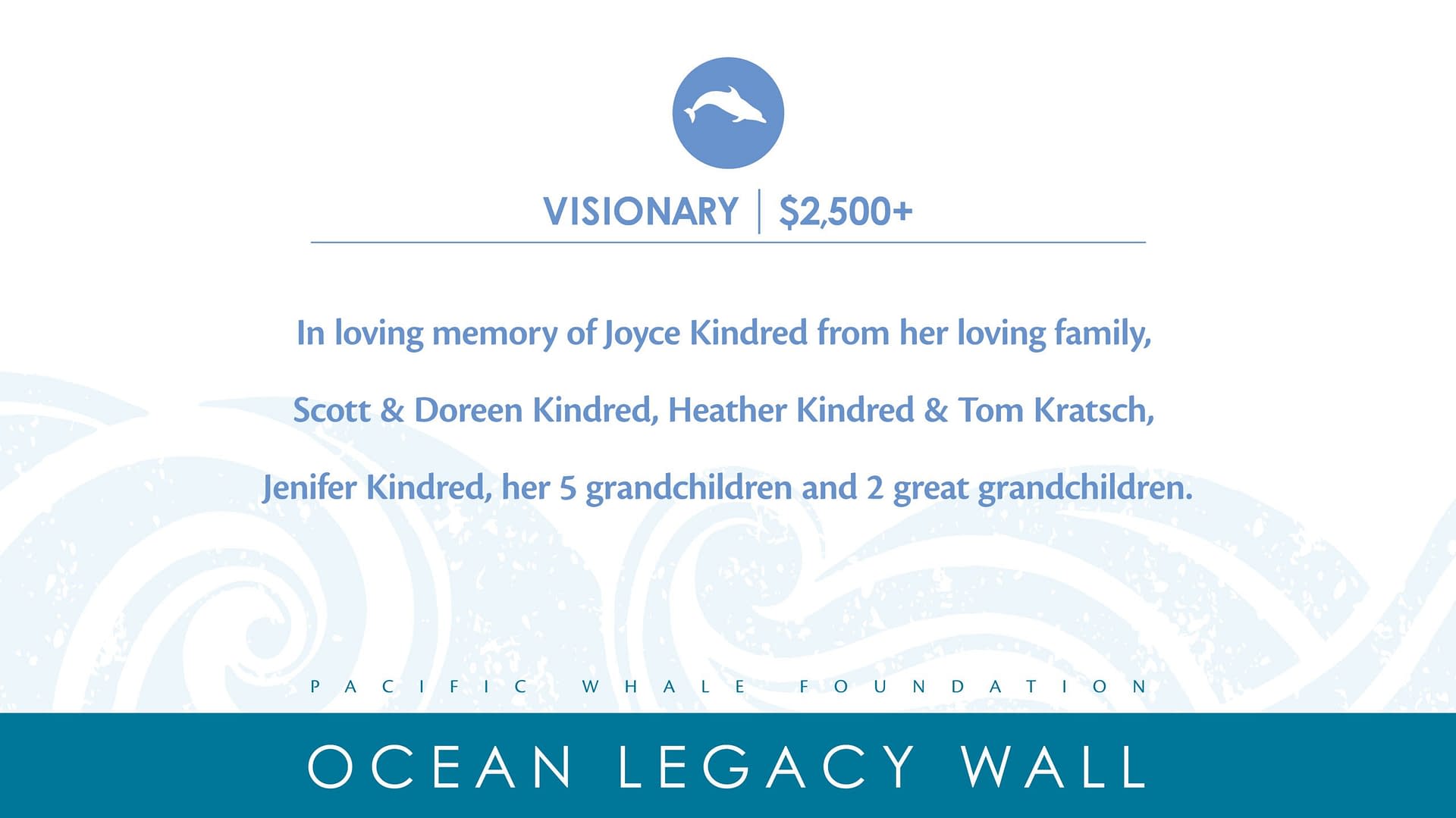 Click to see full list PATHFINDER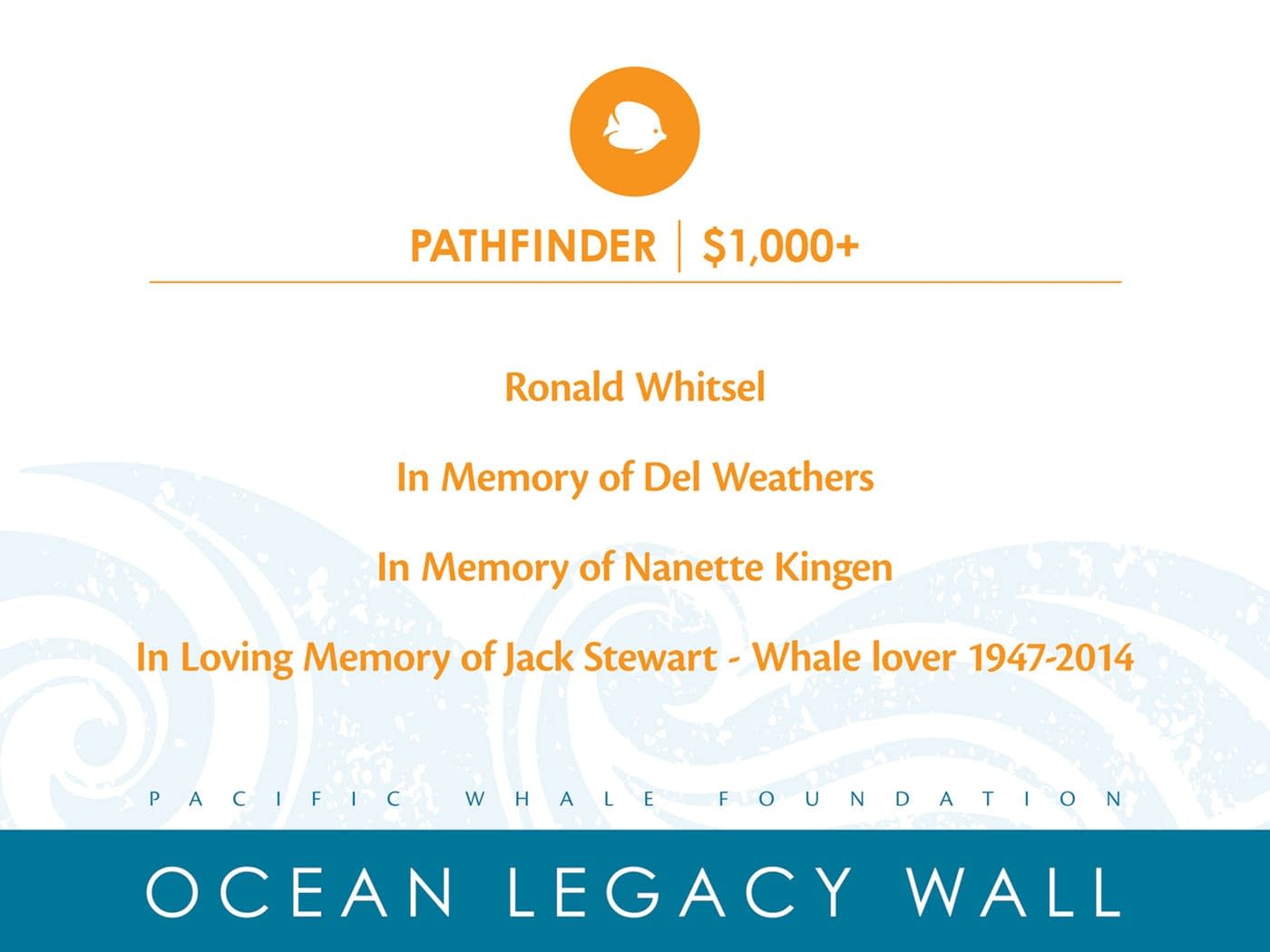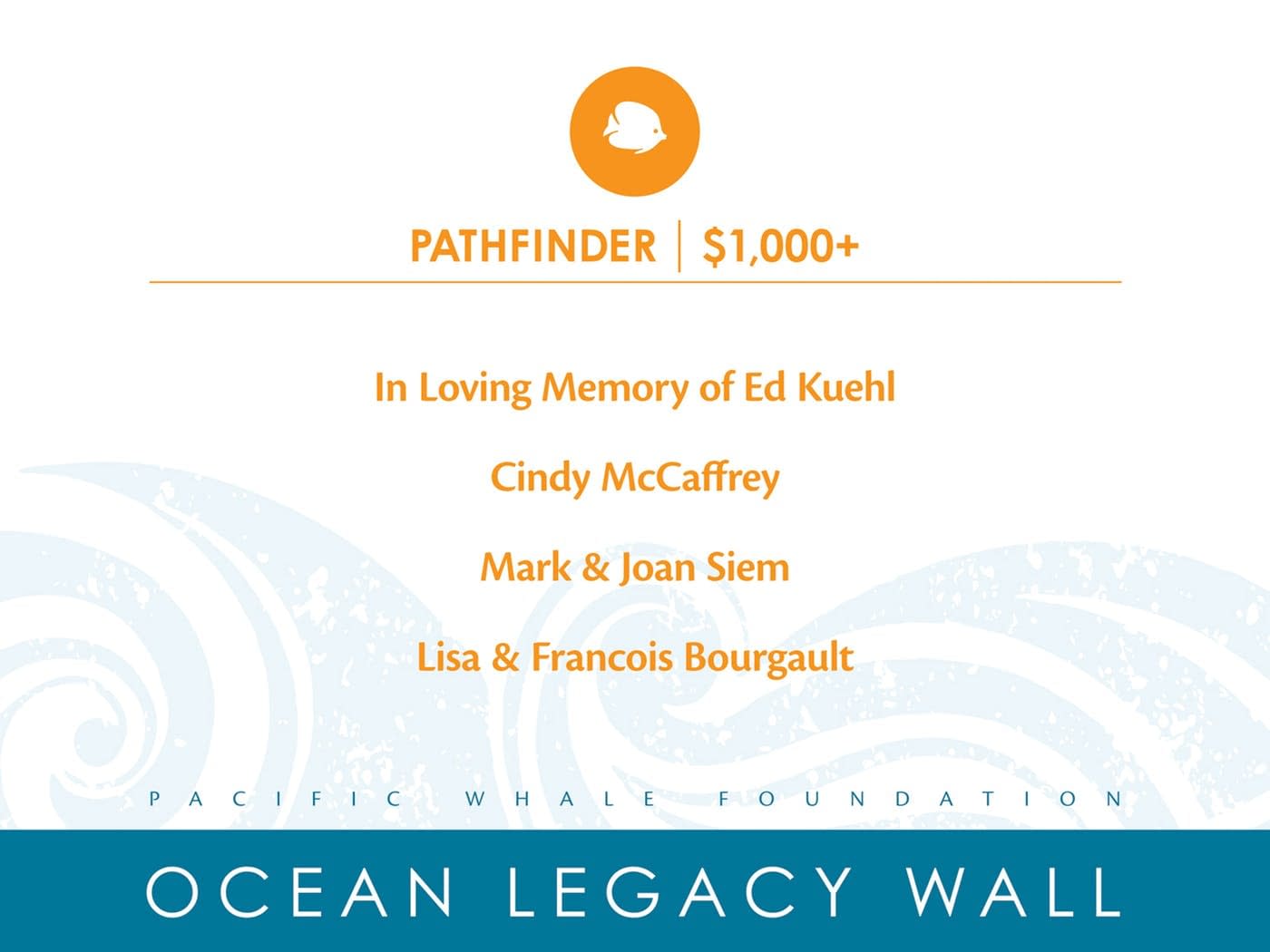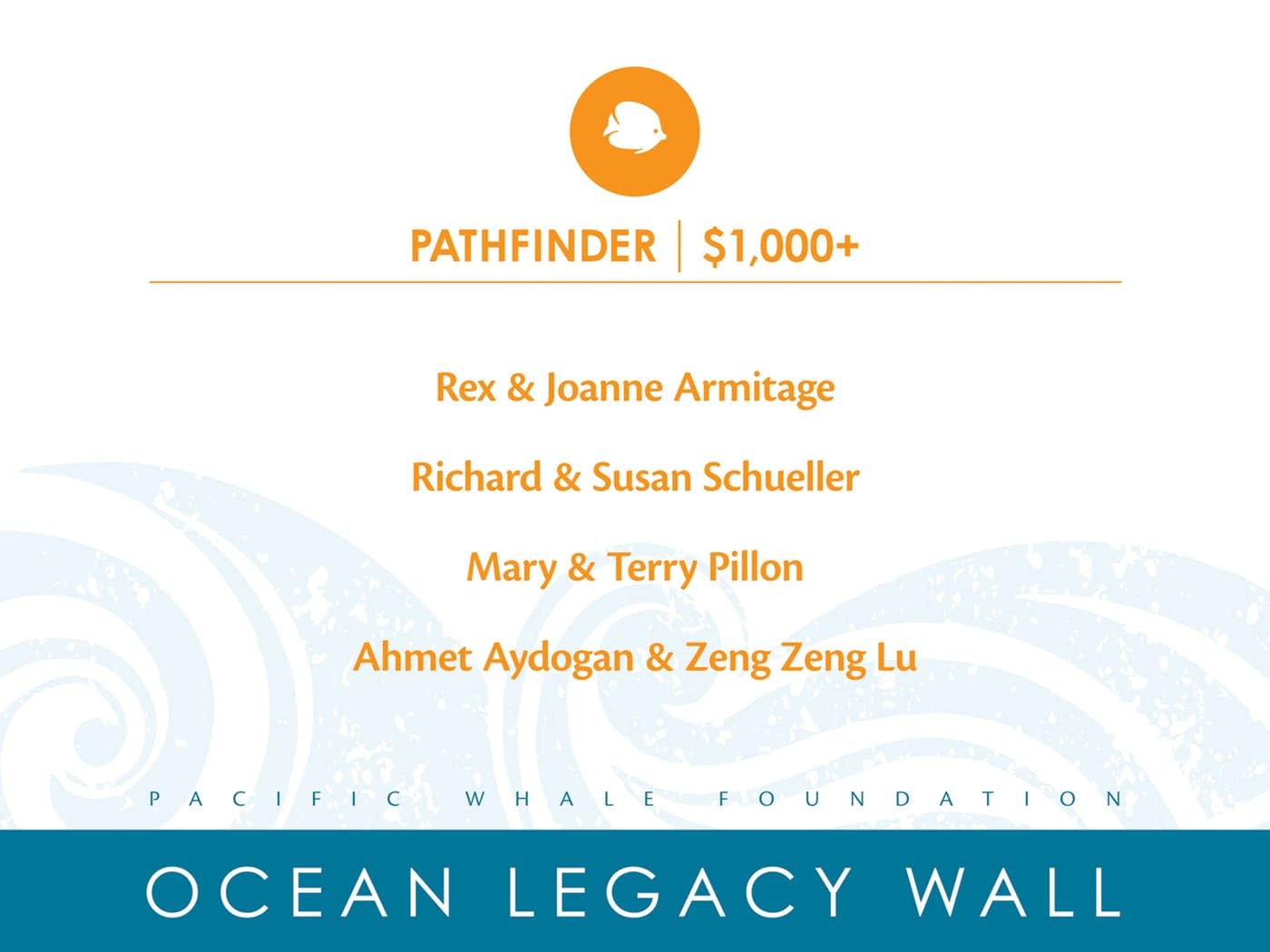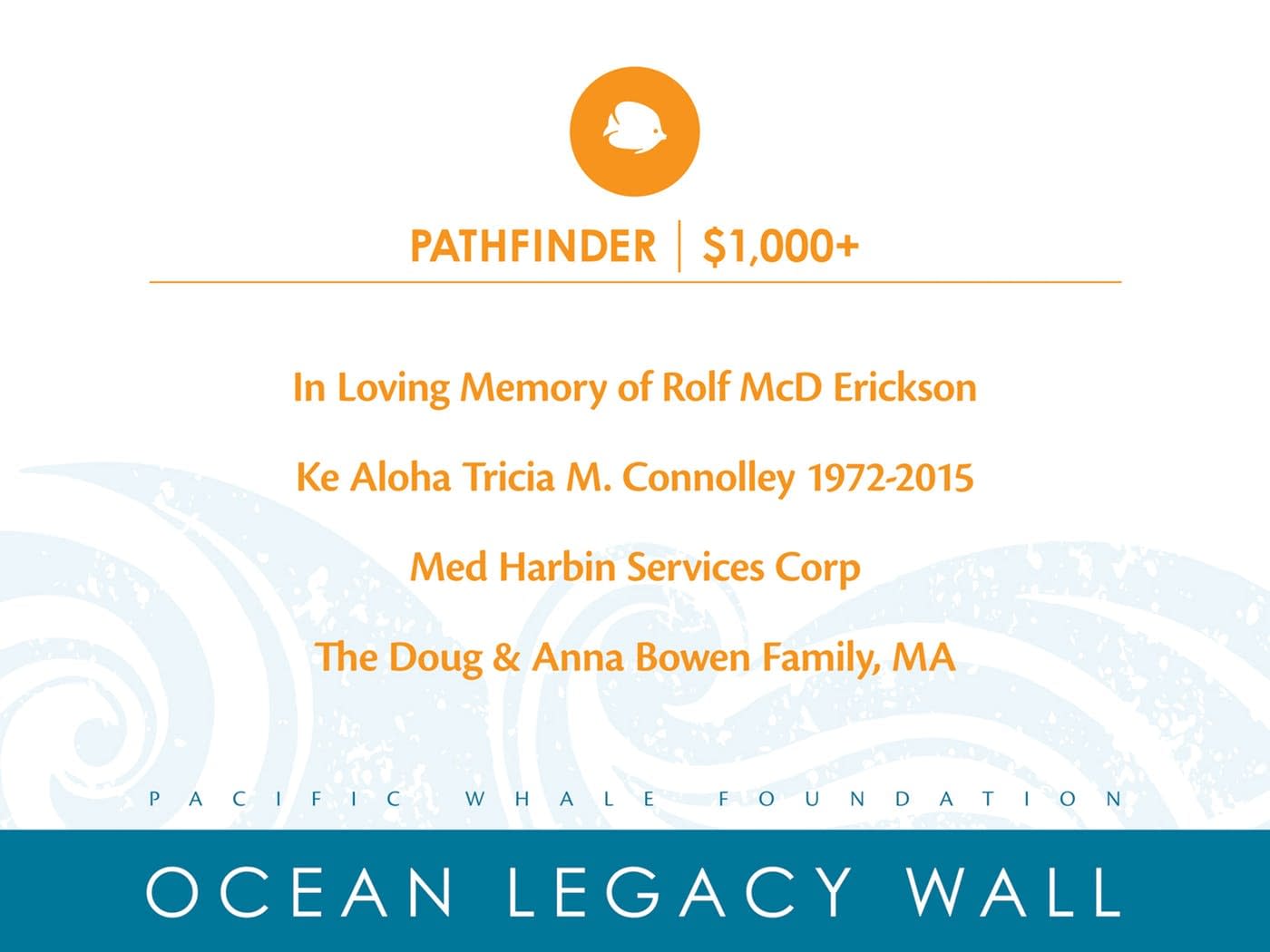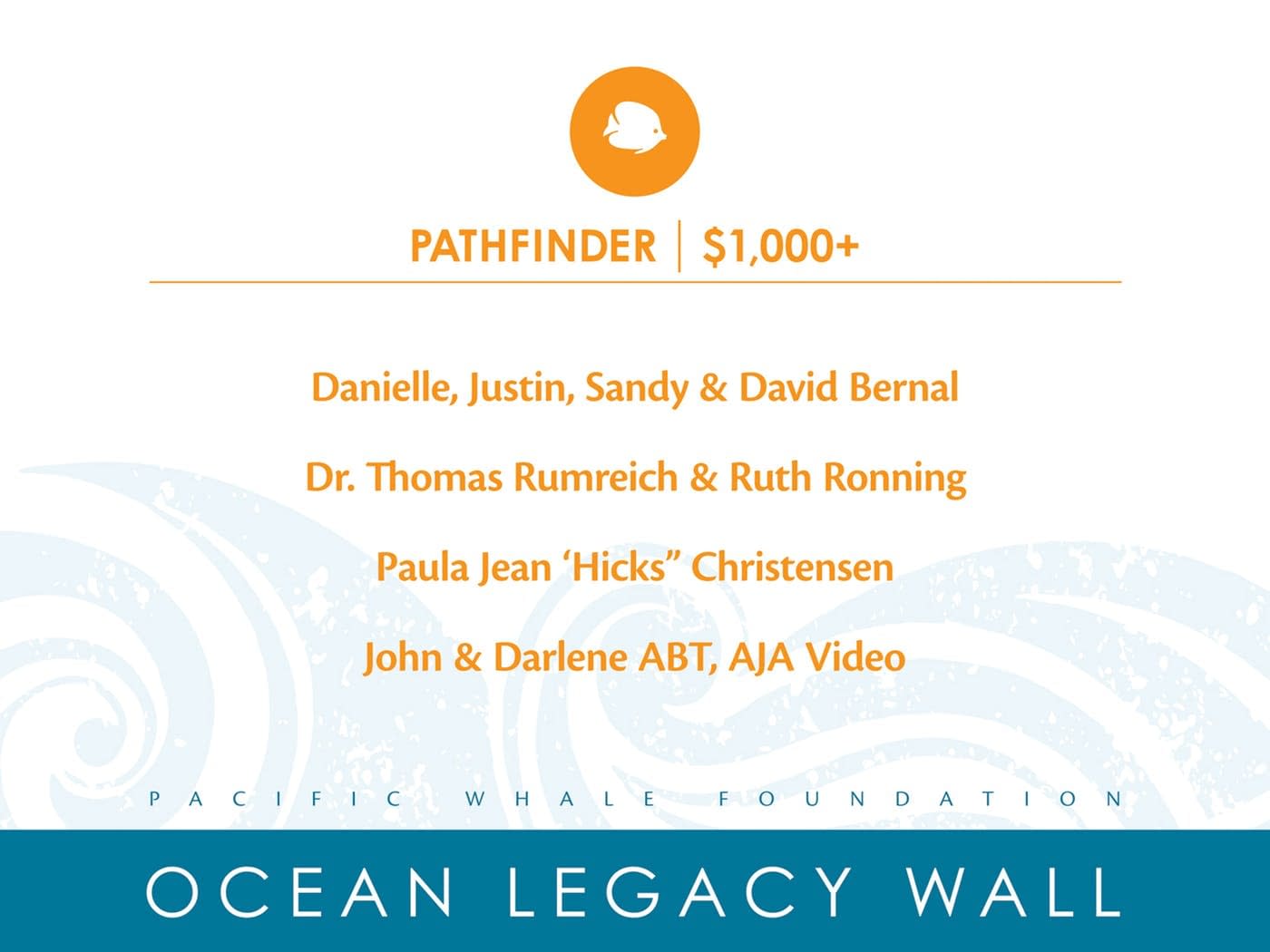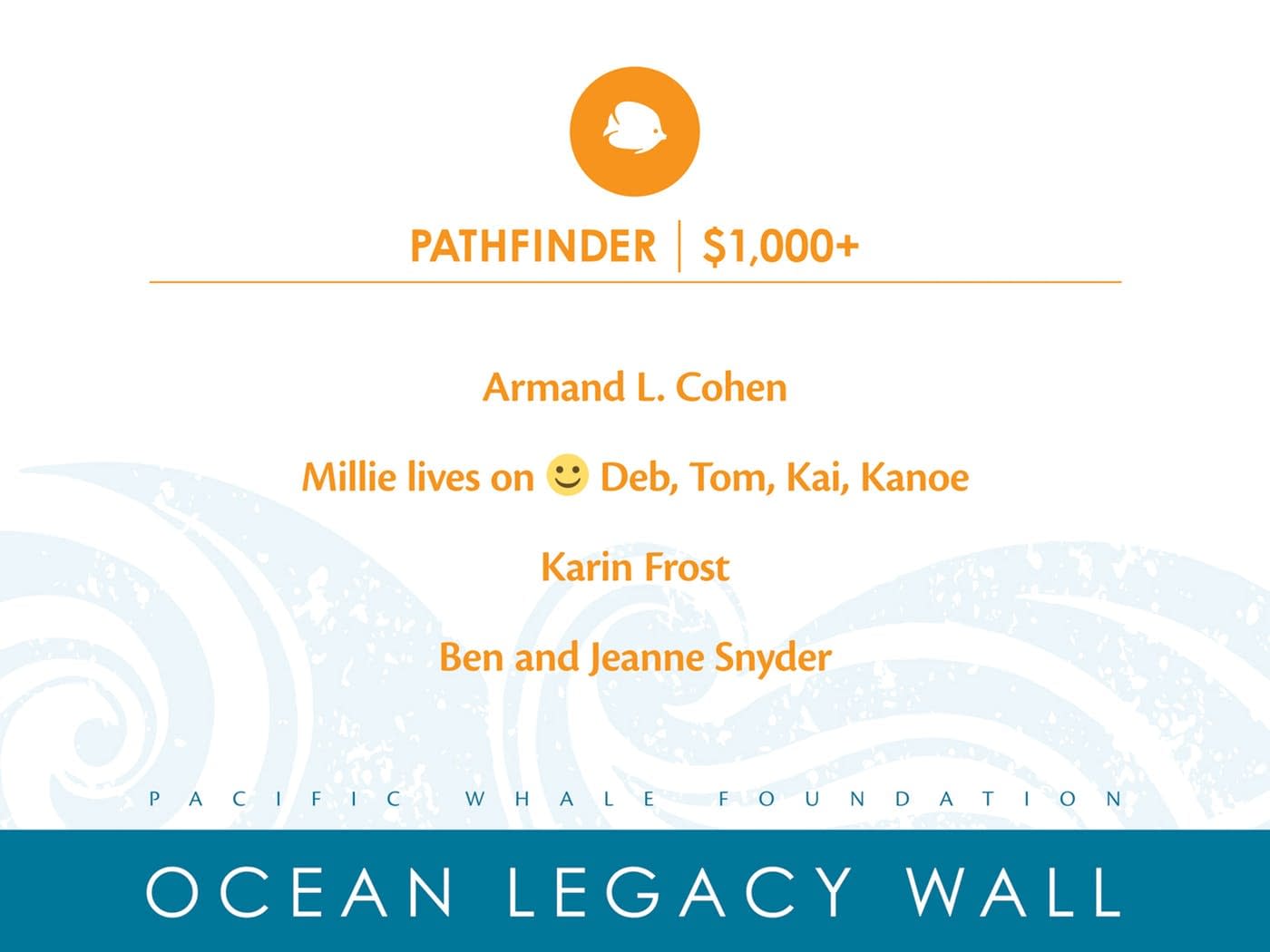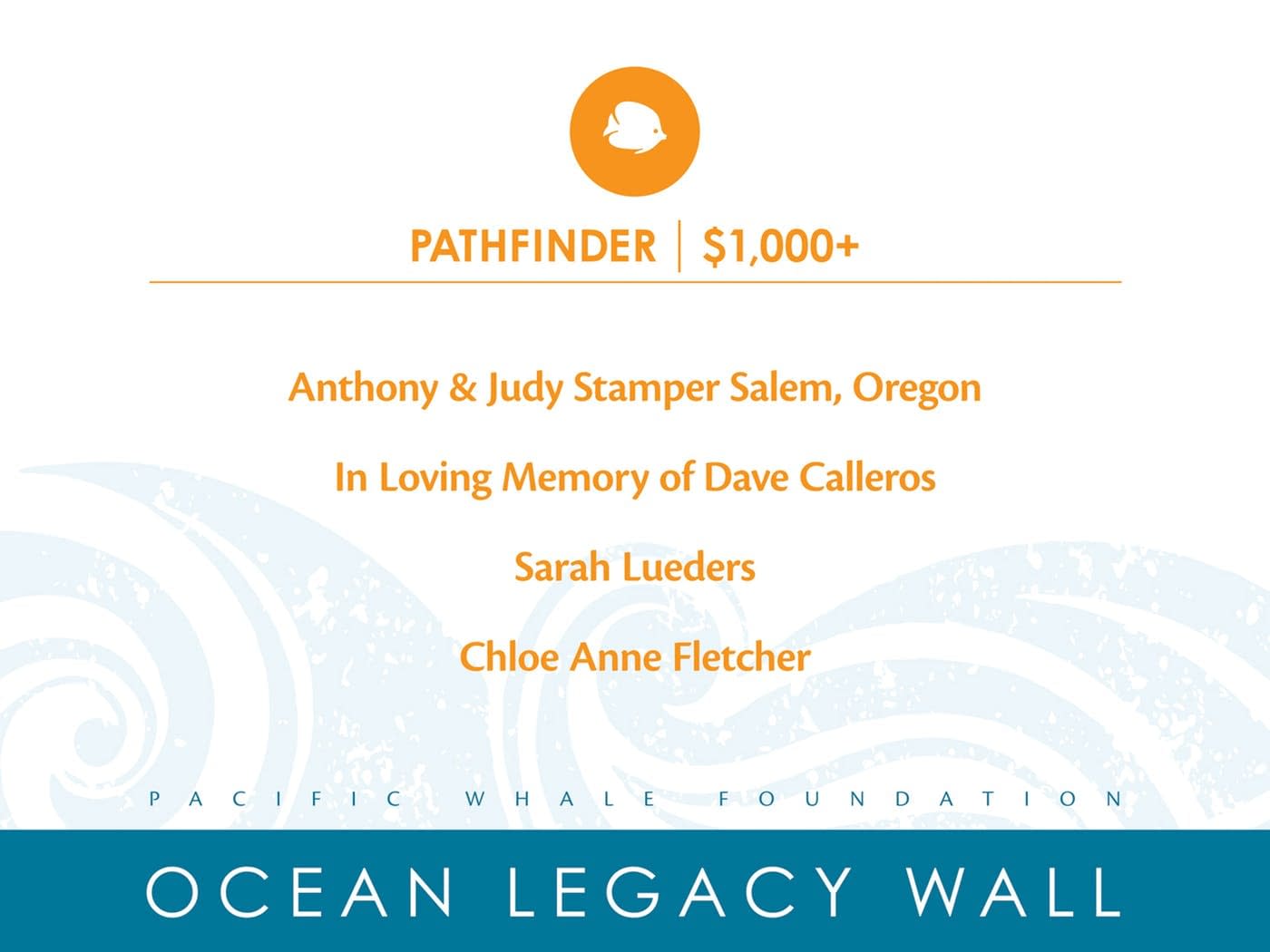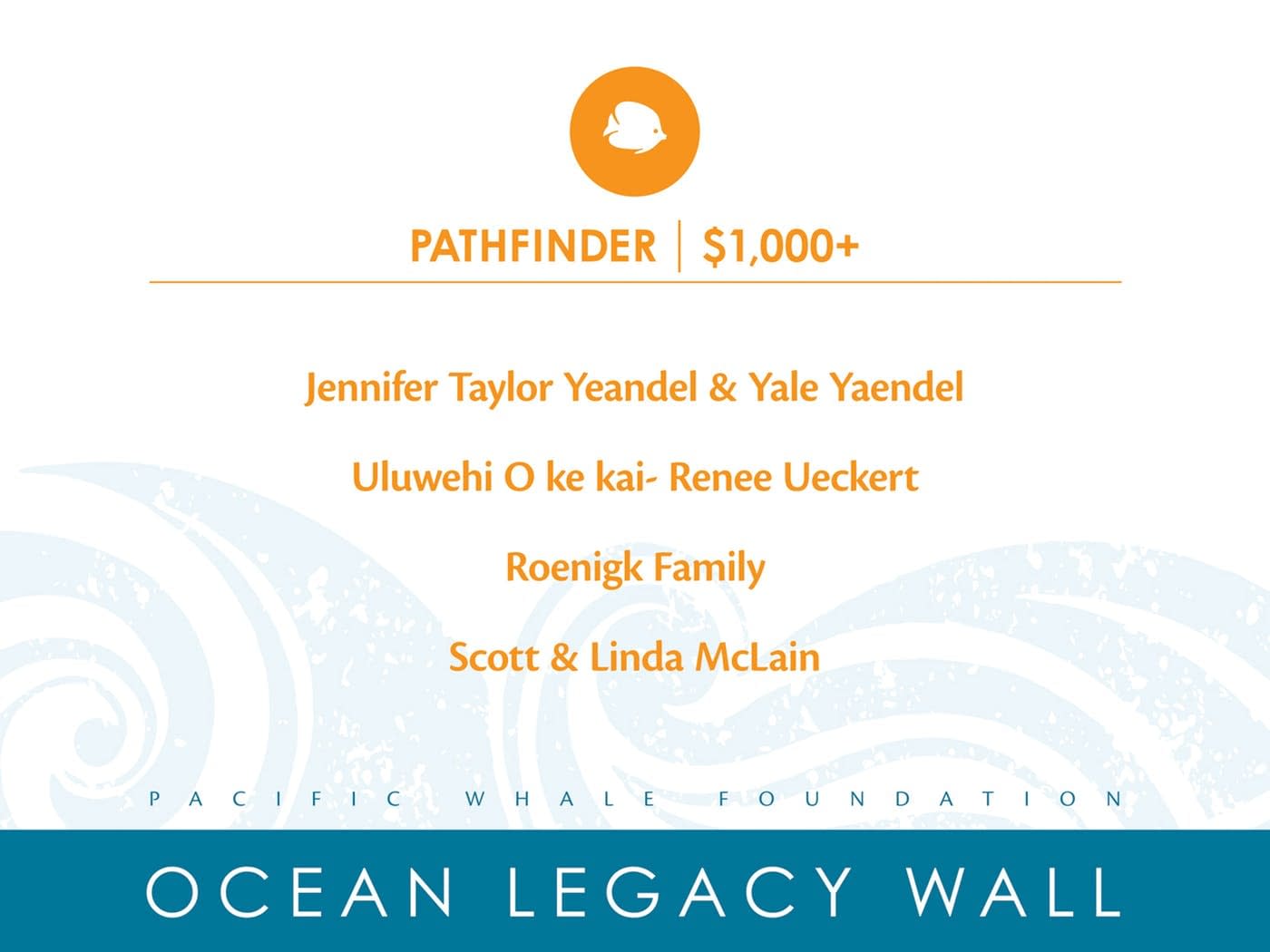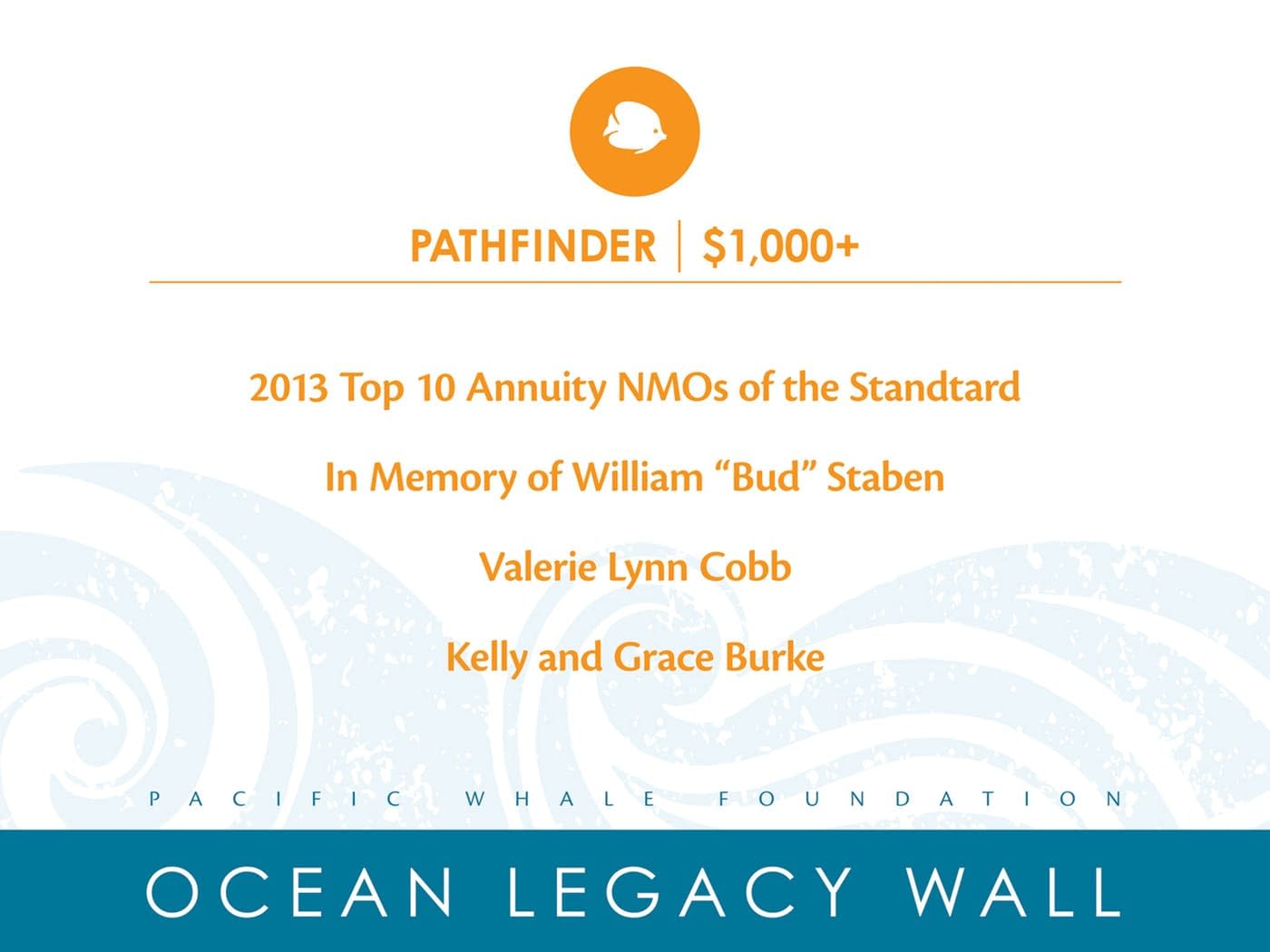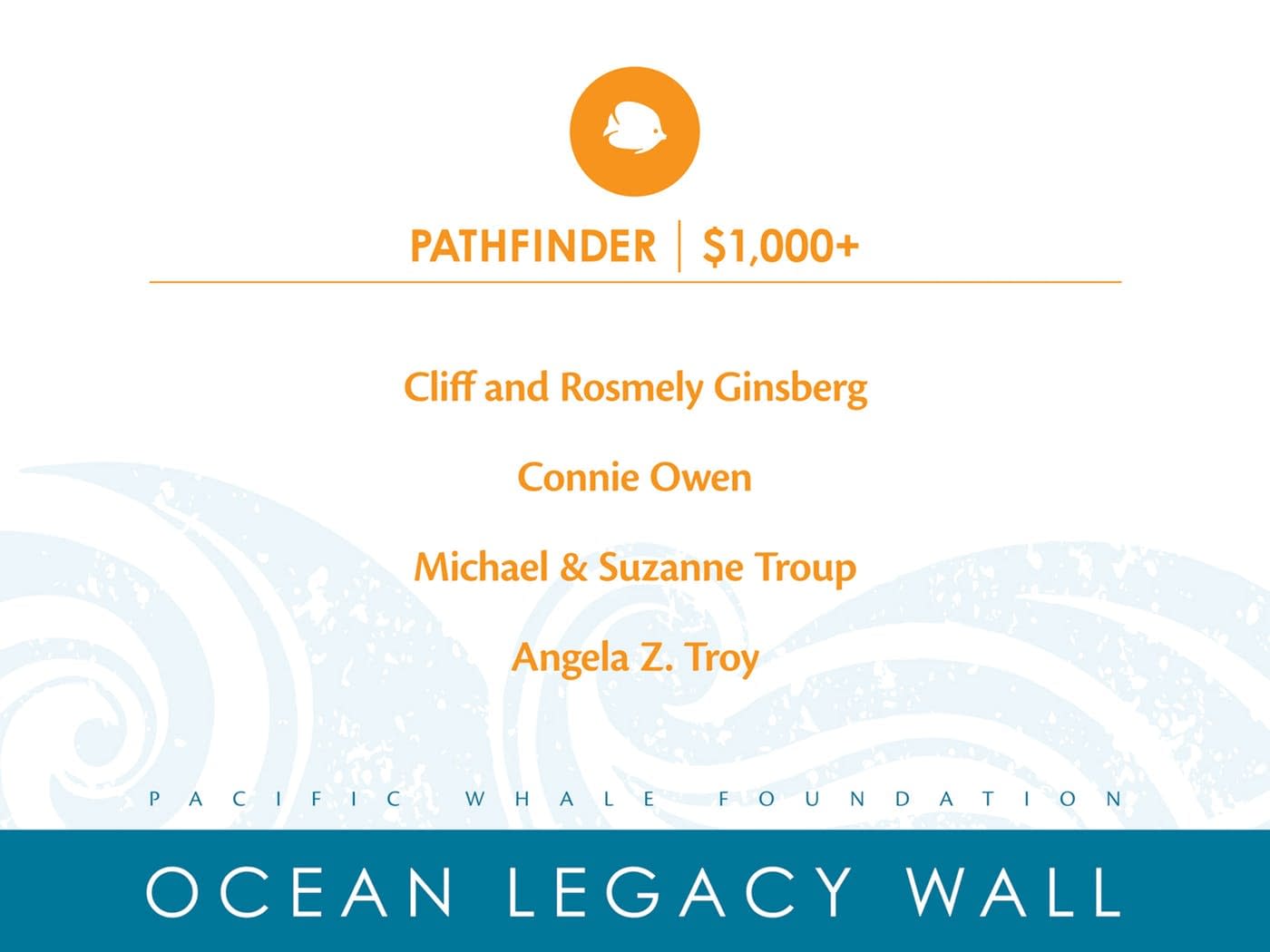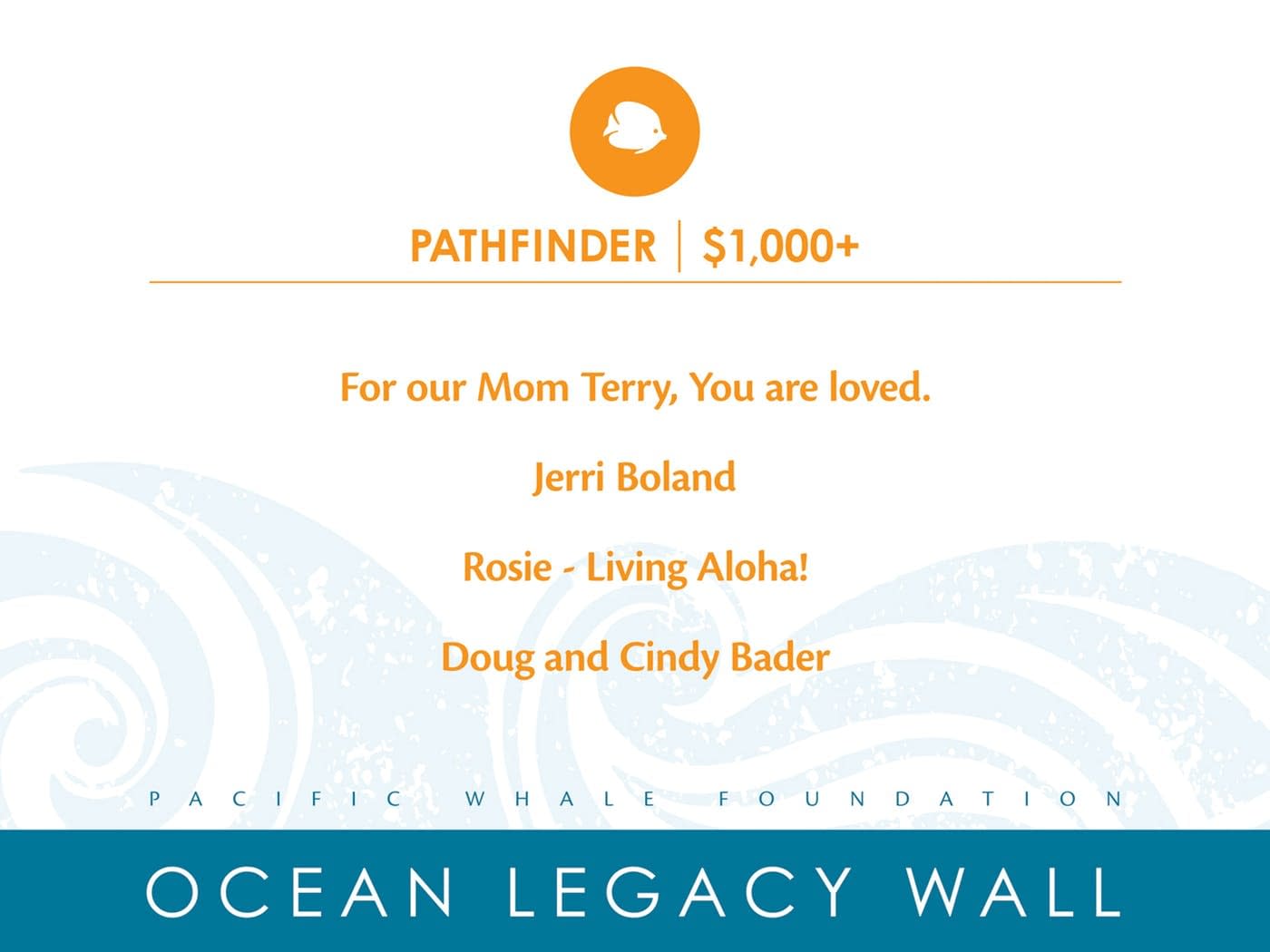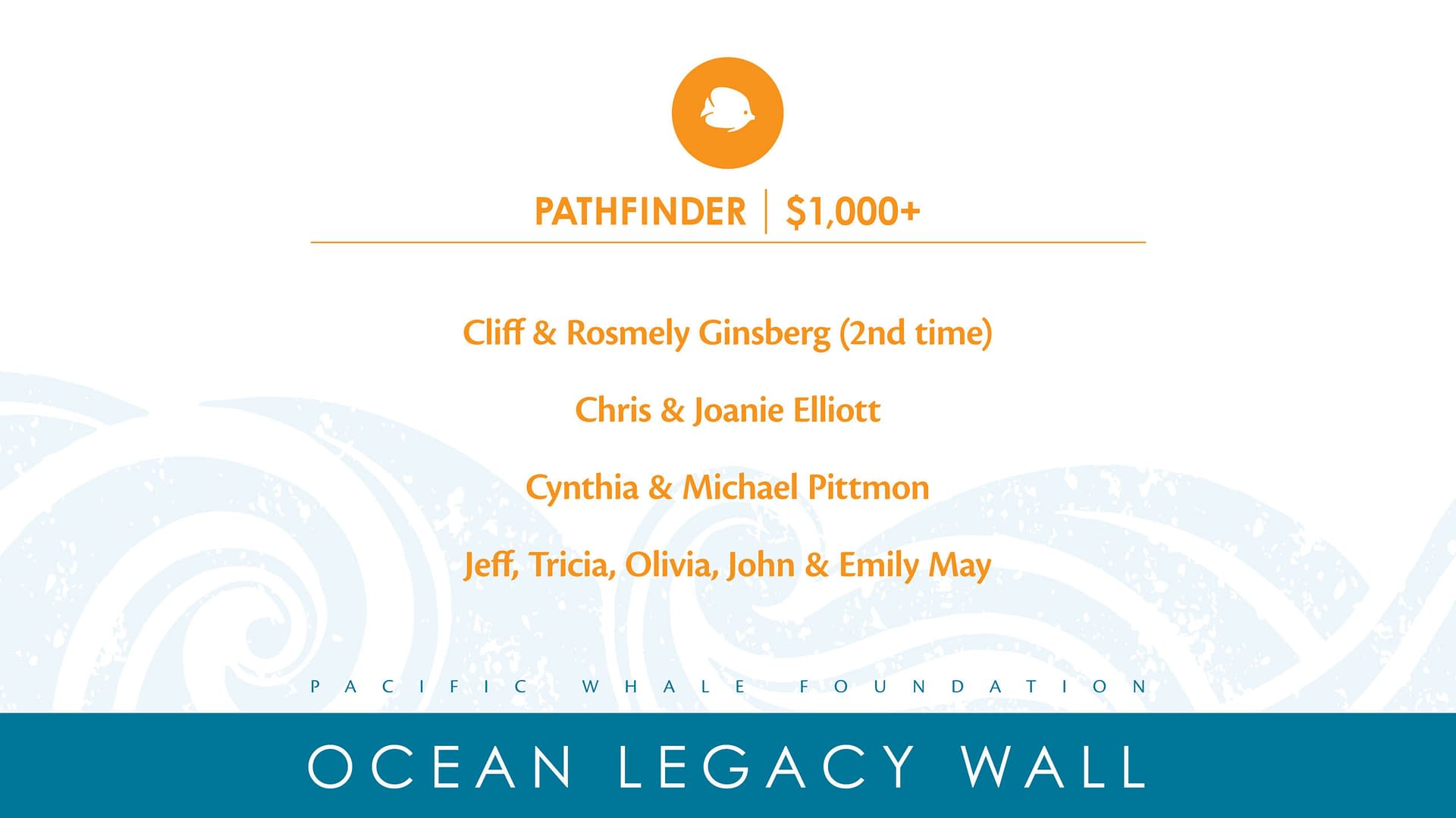 Click to see full list EXPLORER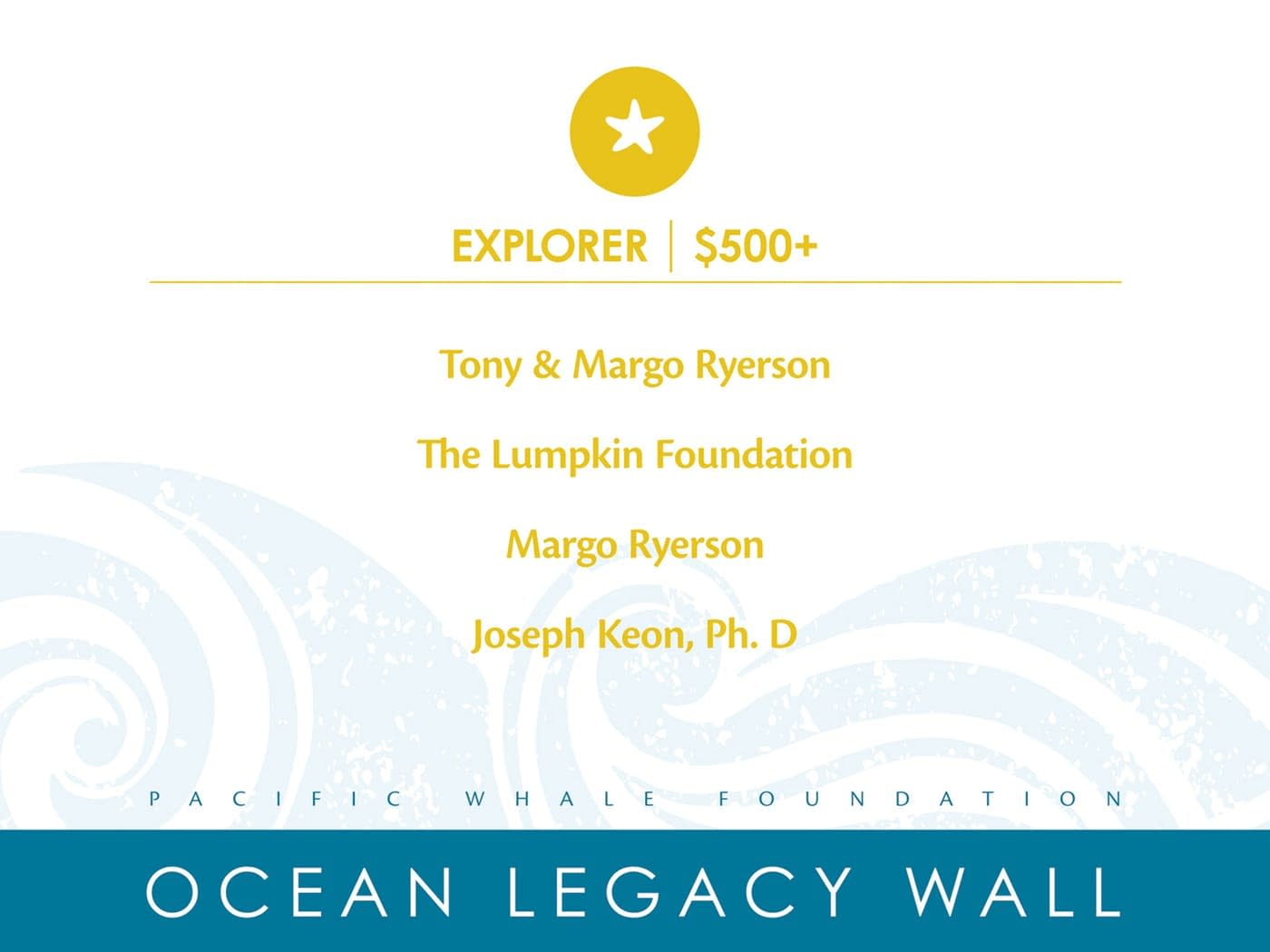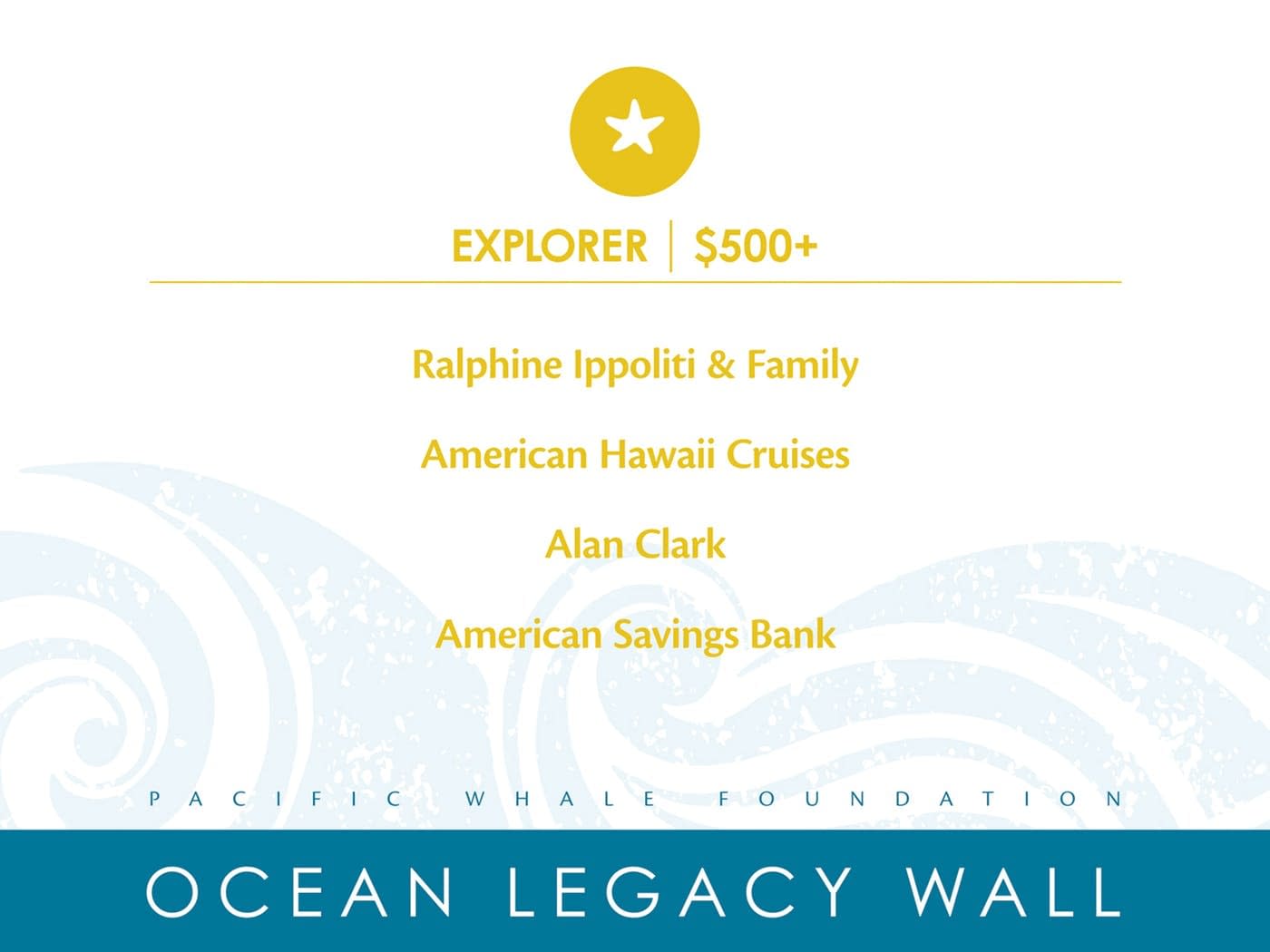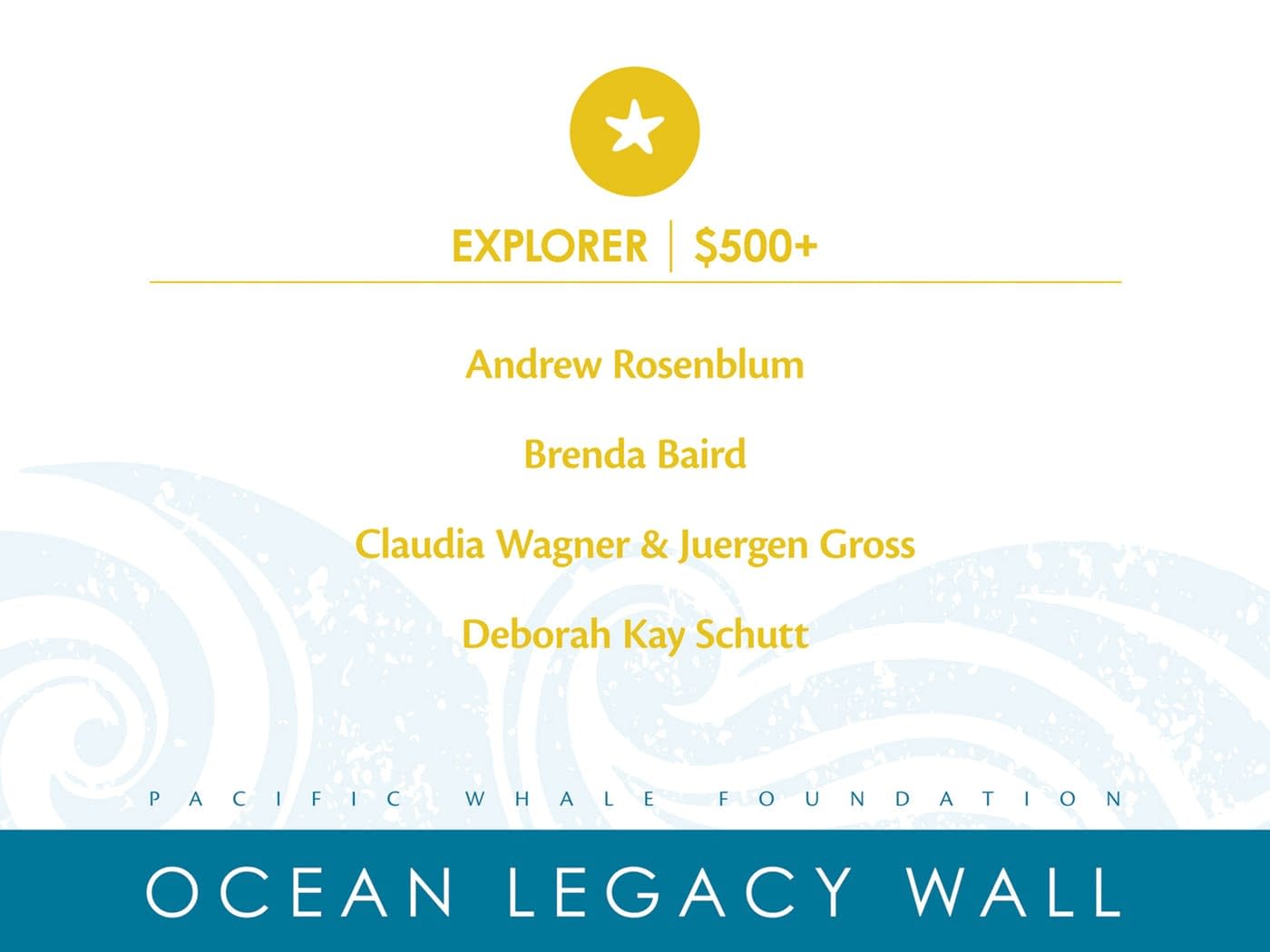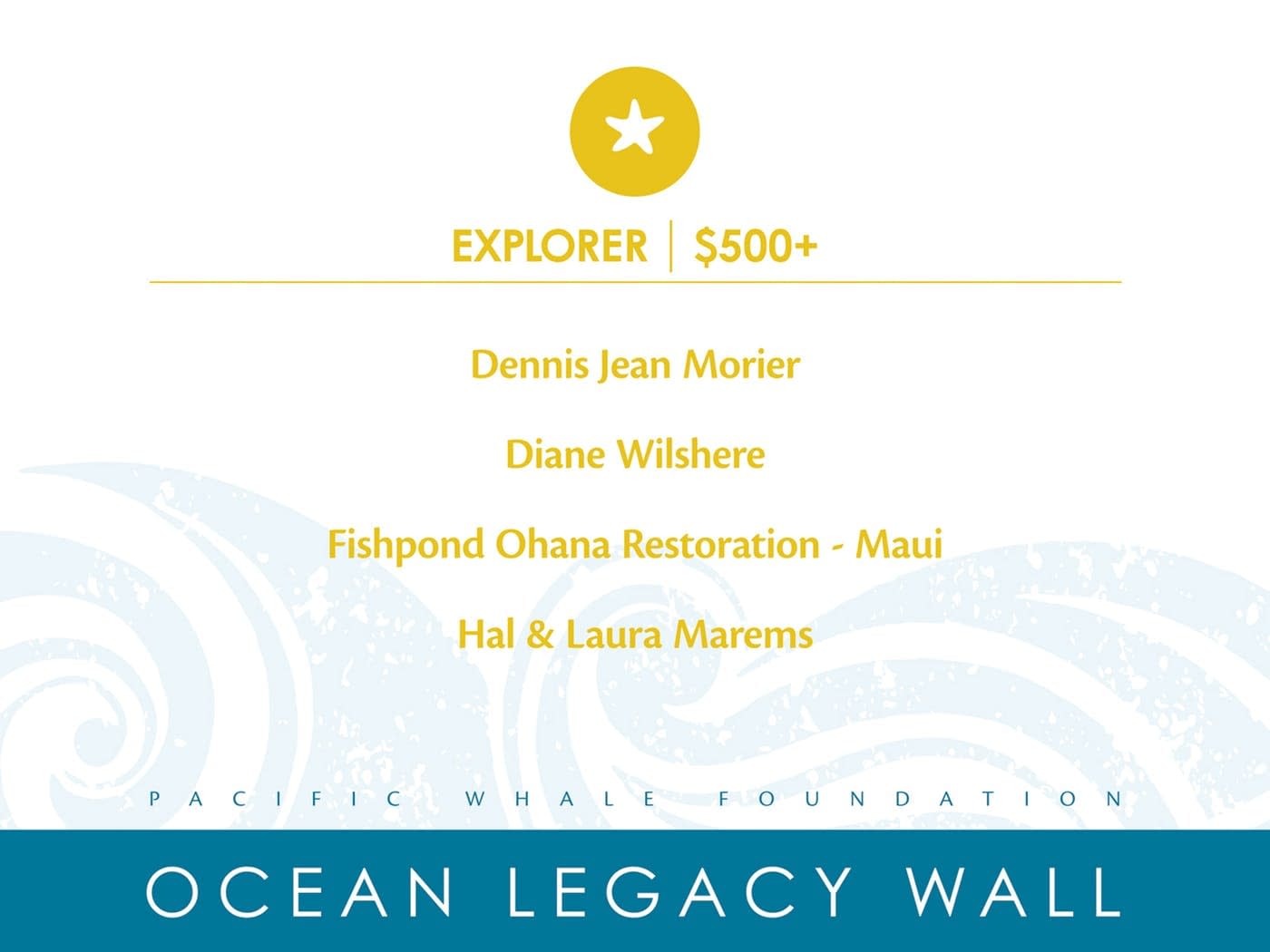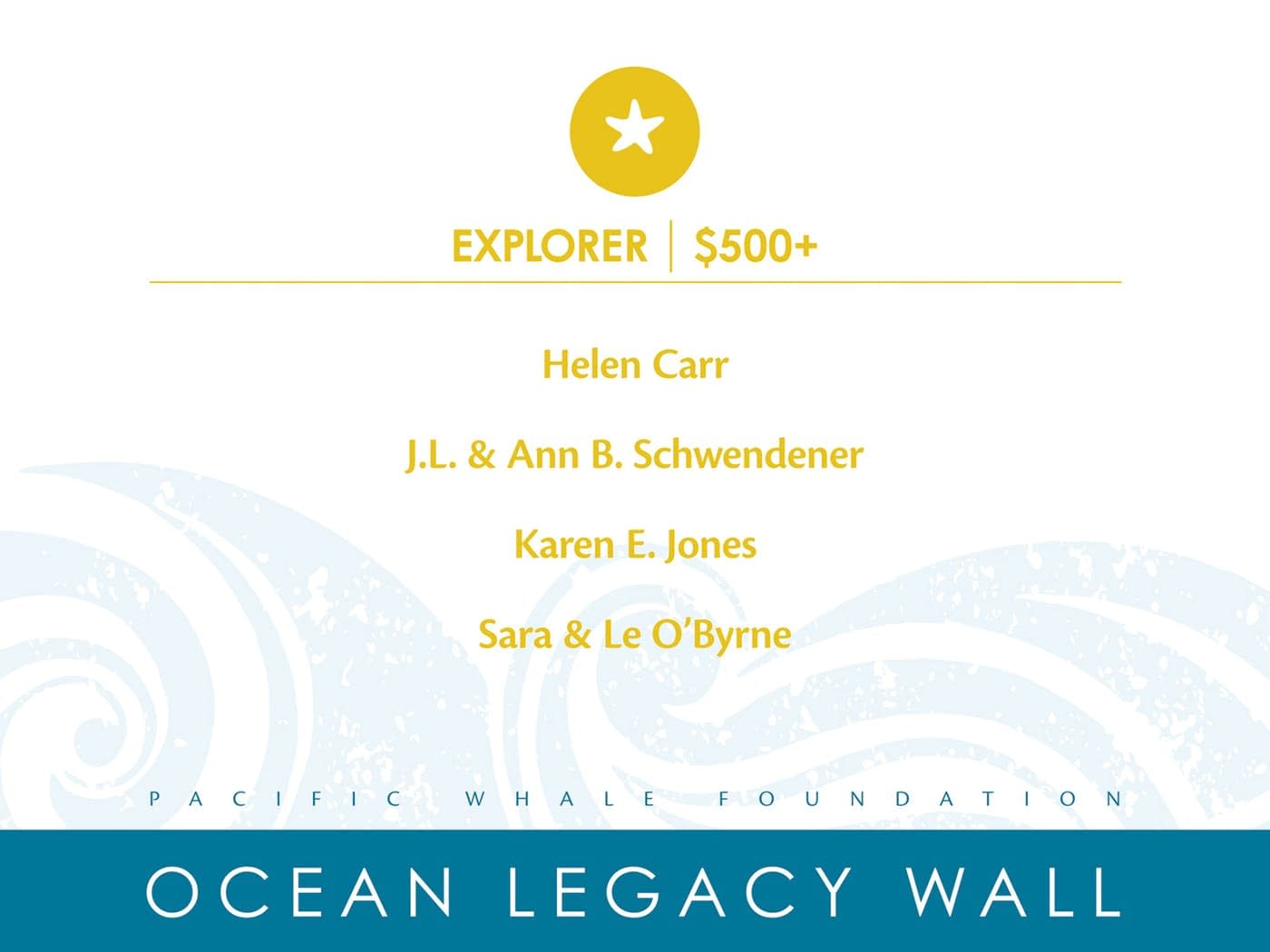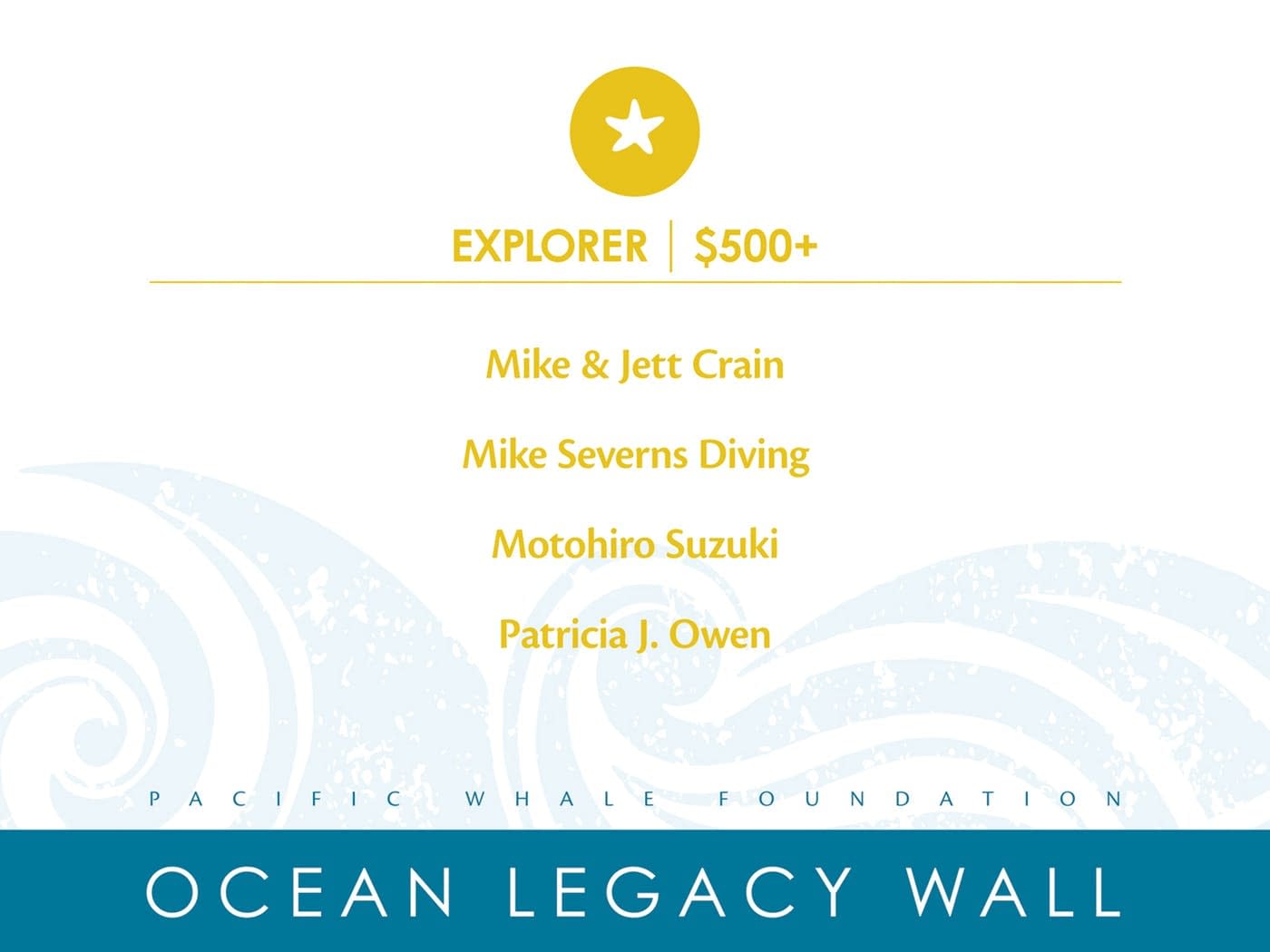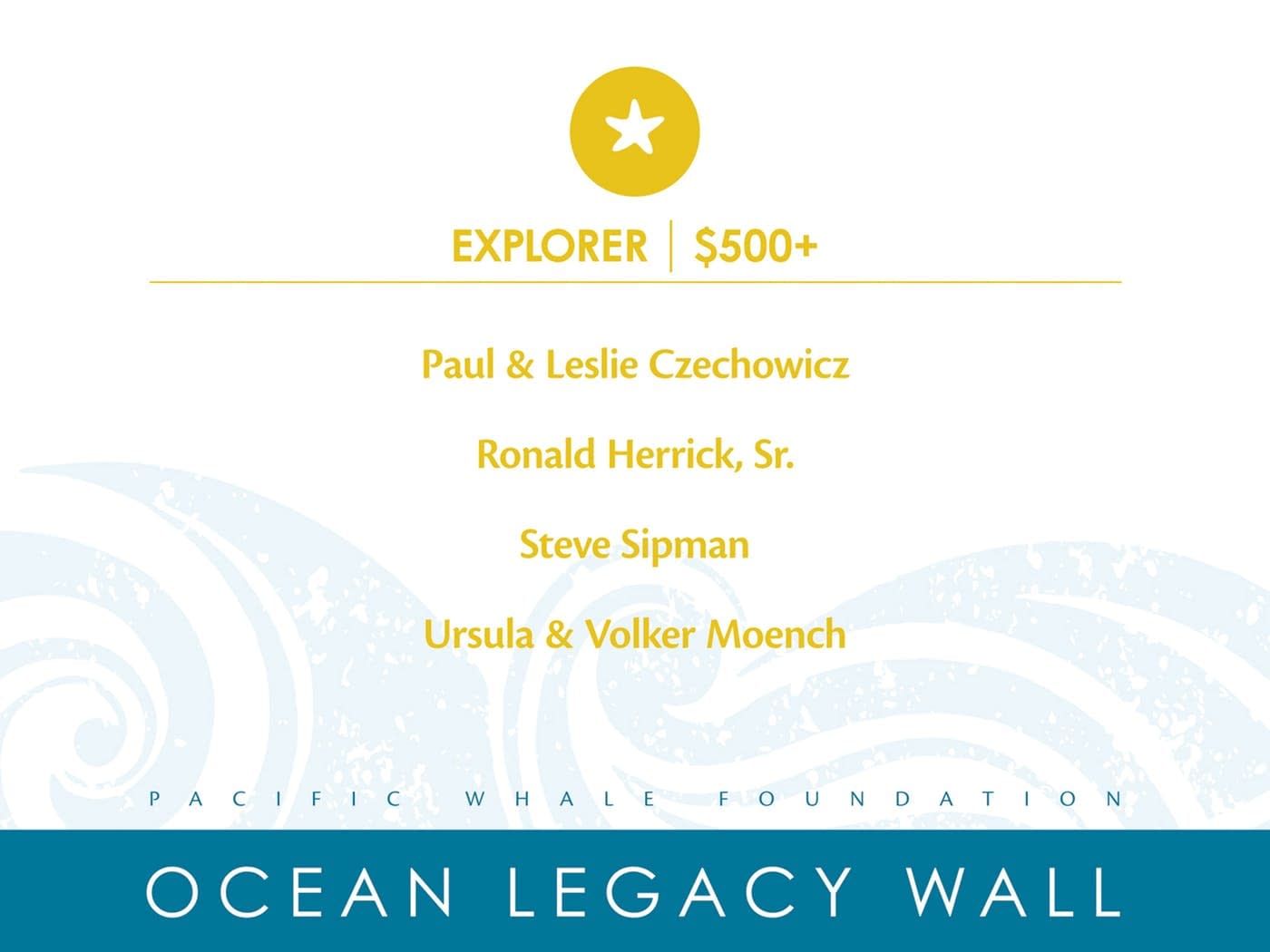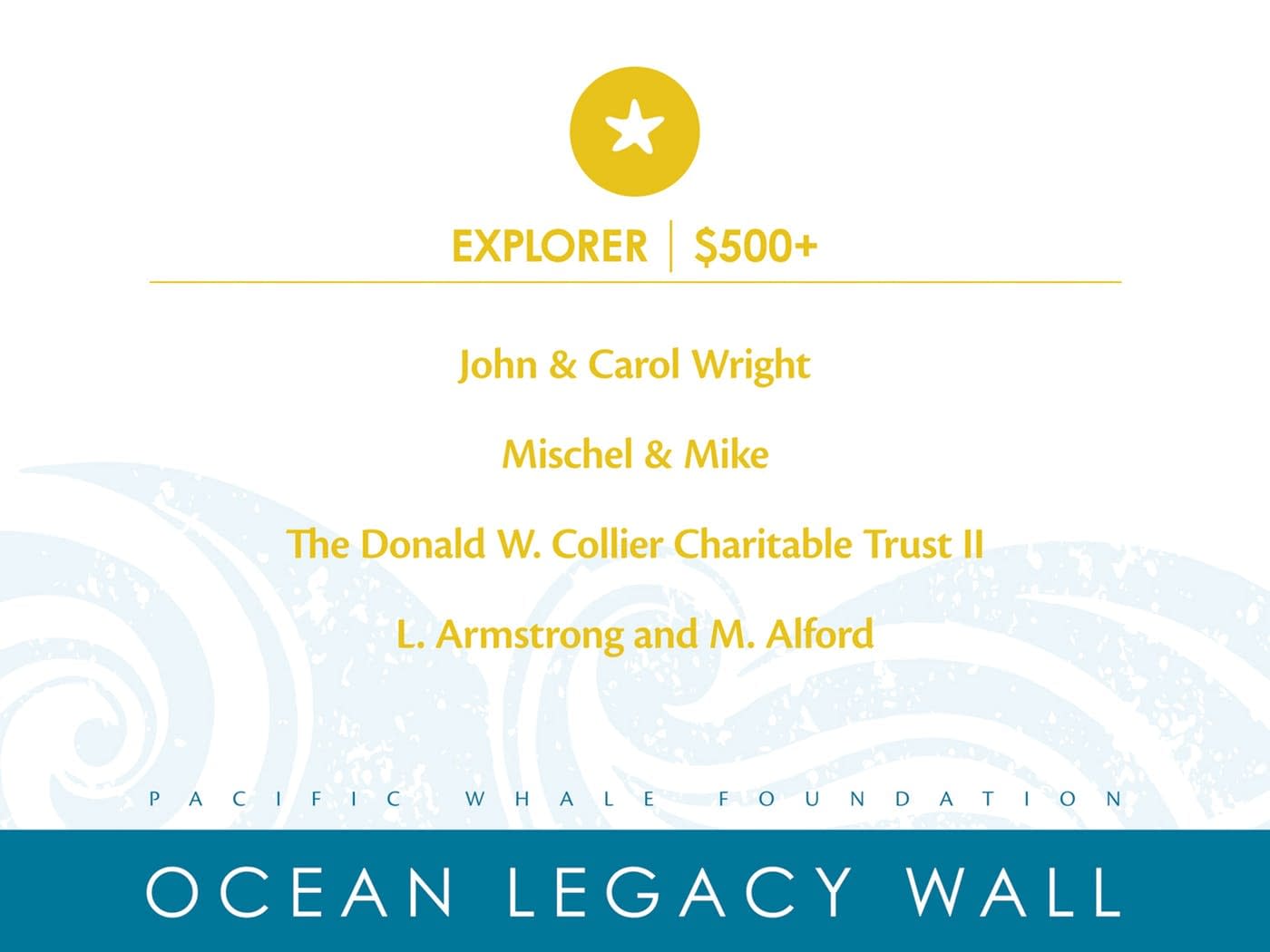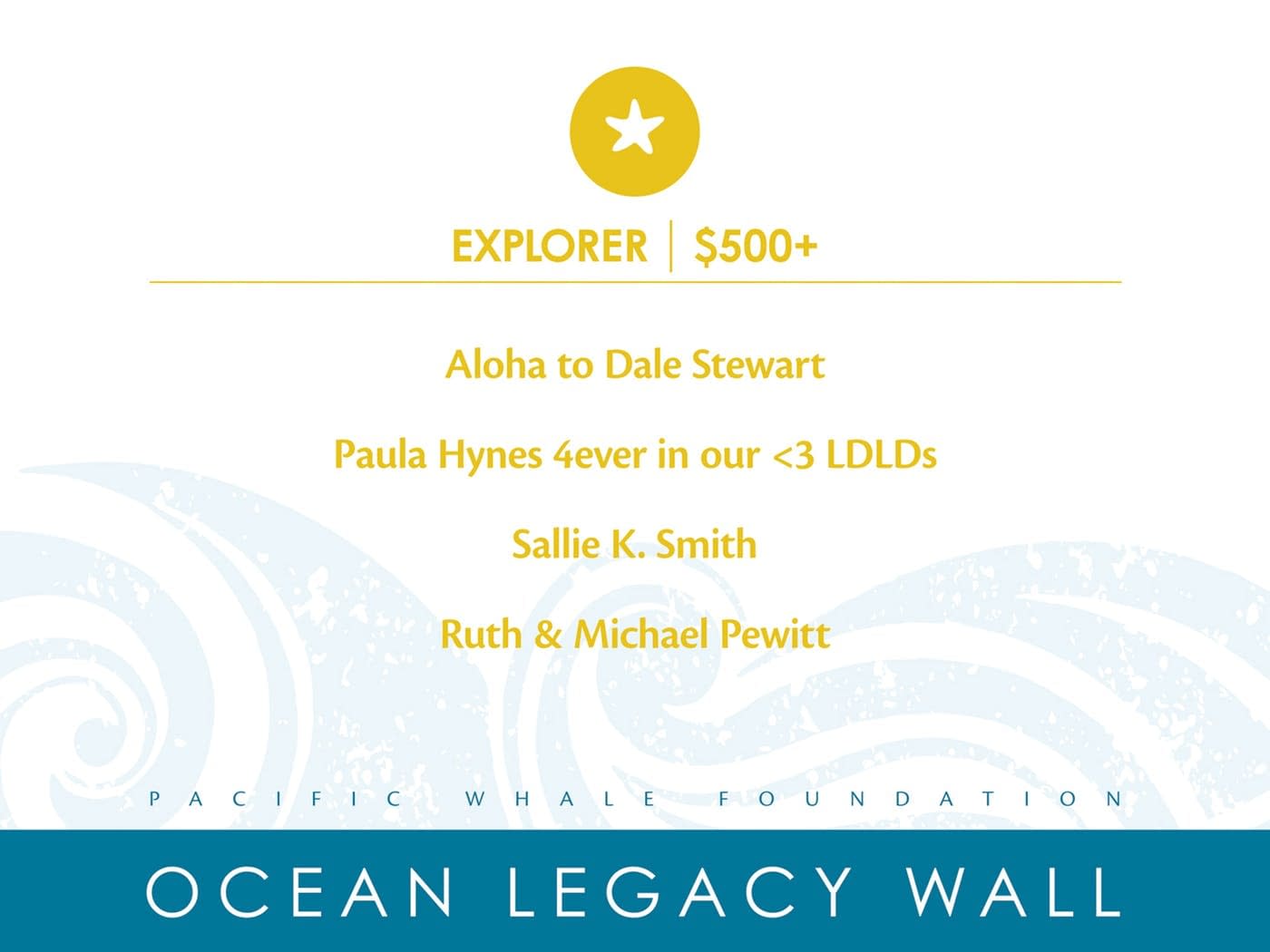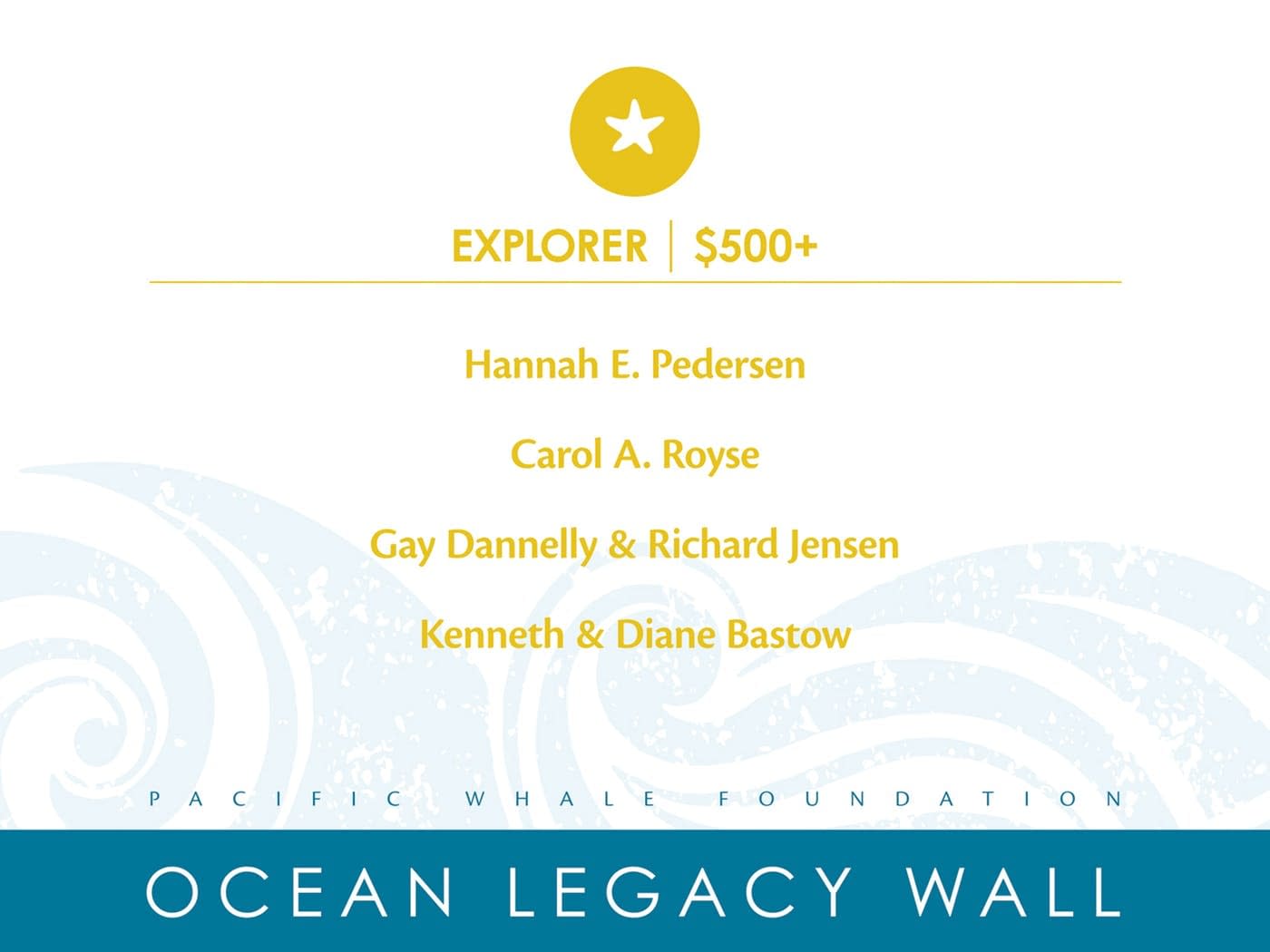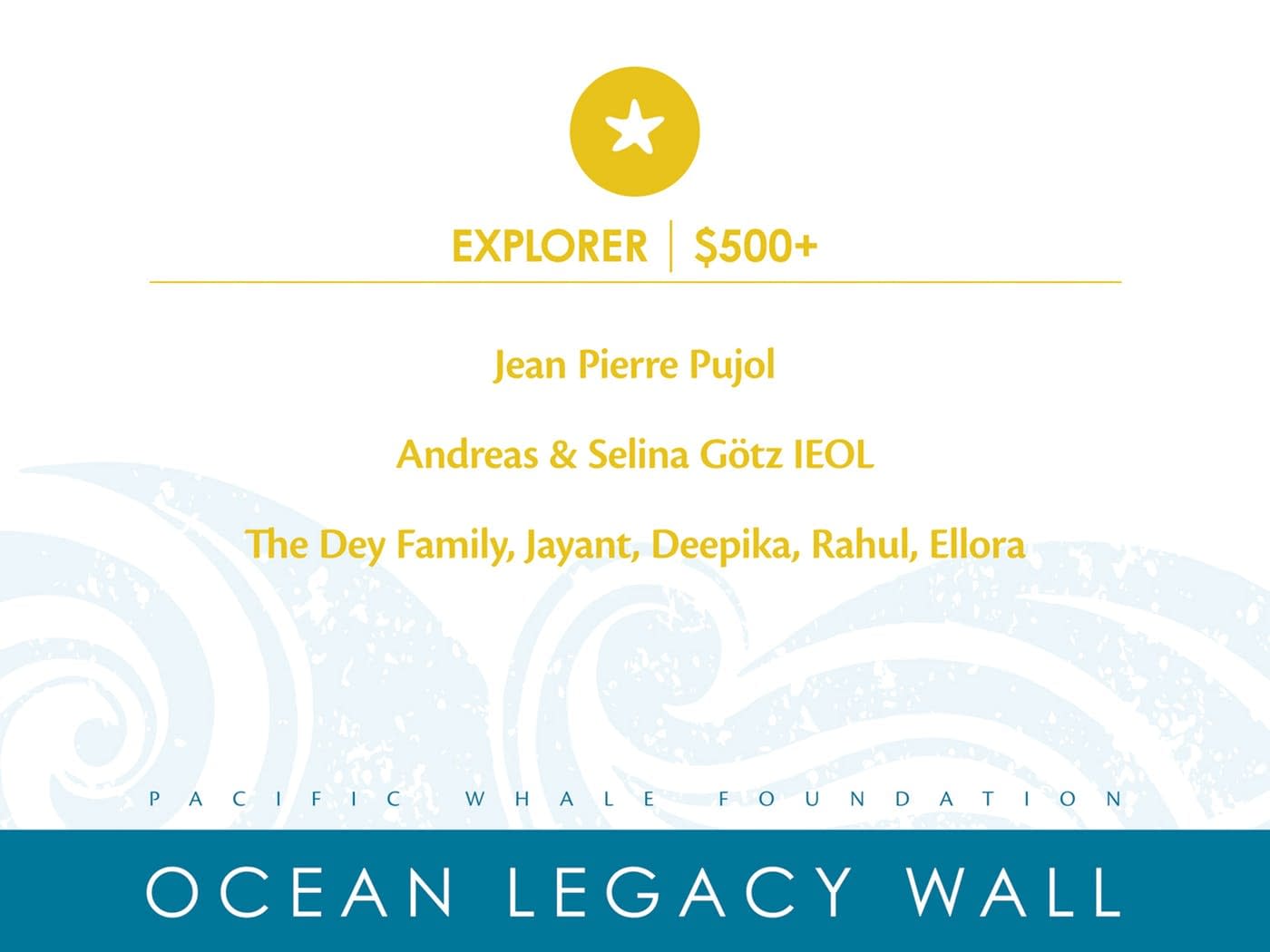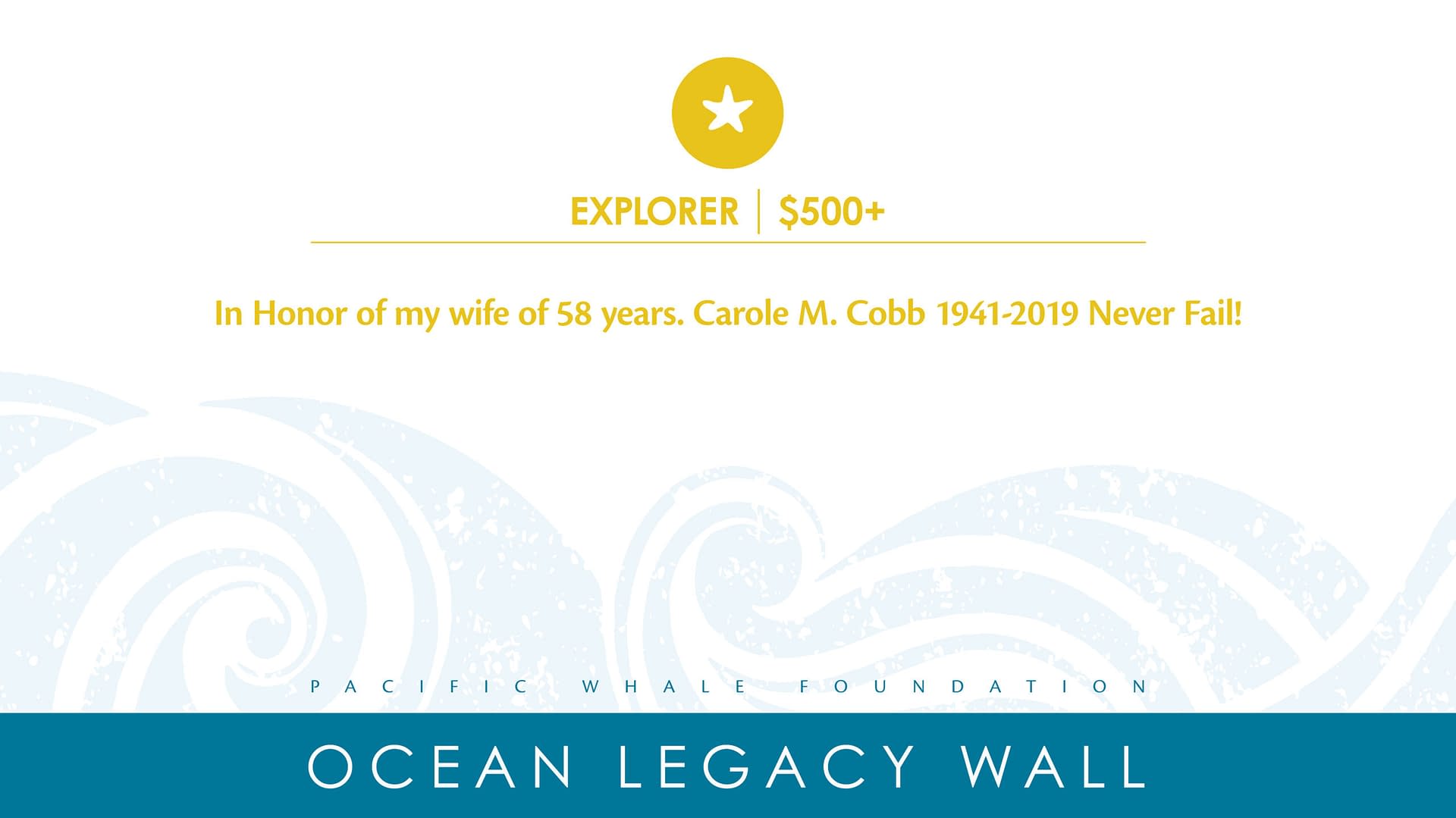 Click to see full list TRAILBLAZER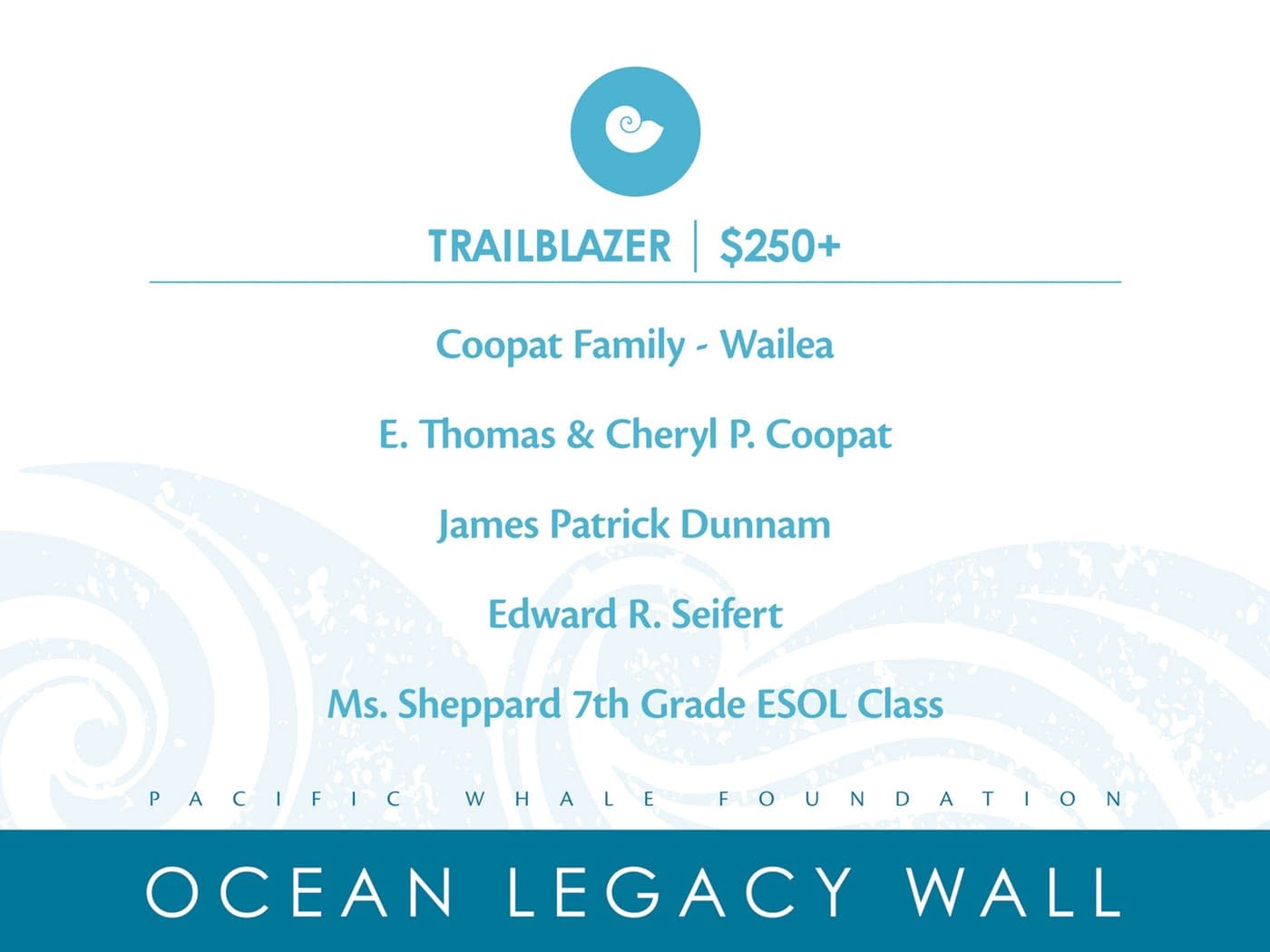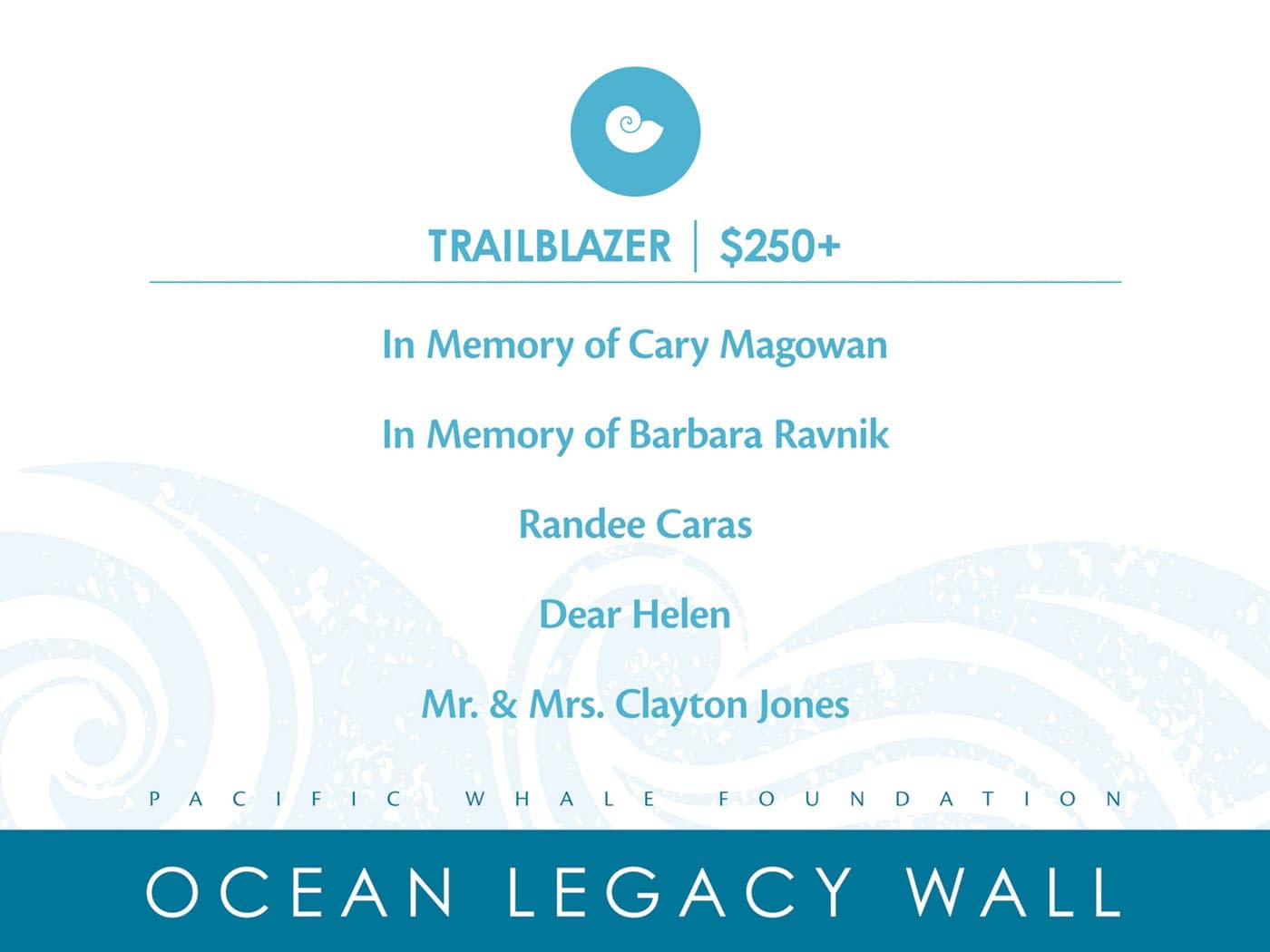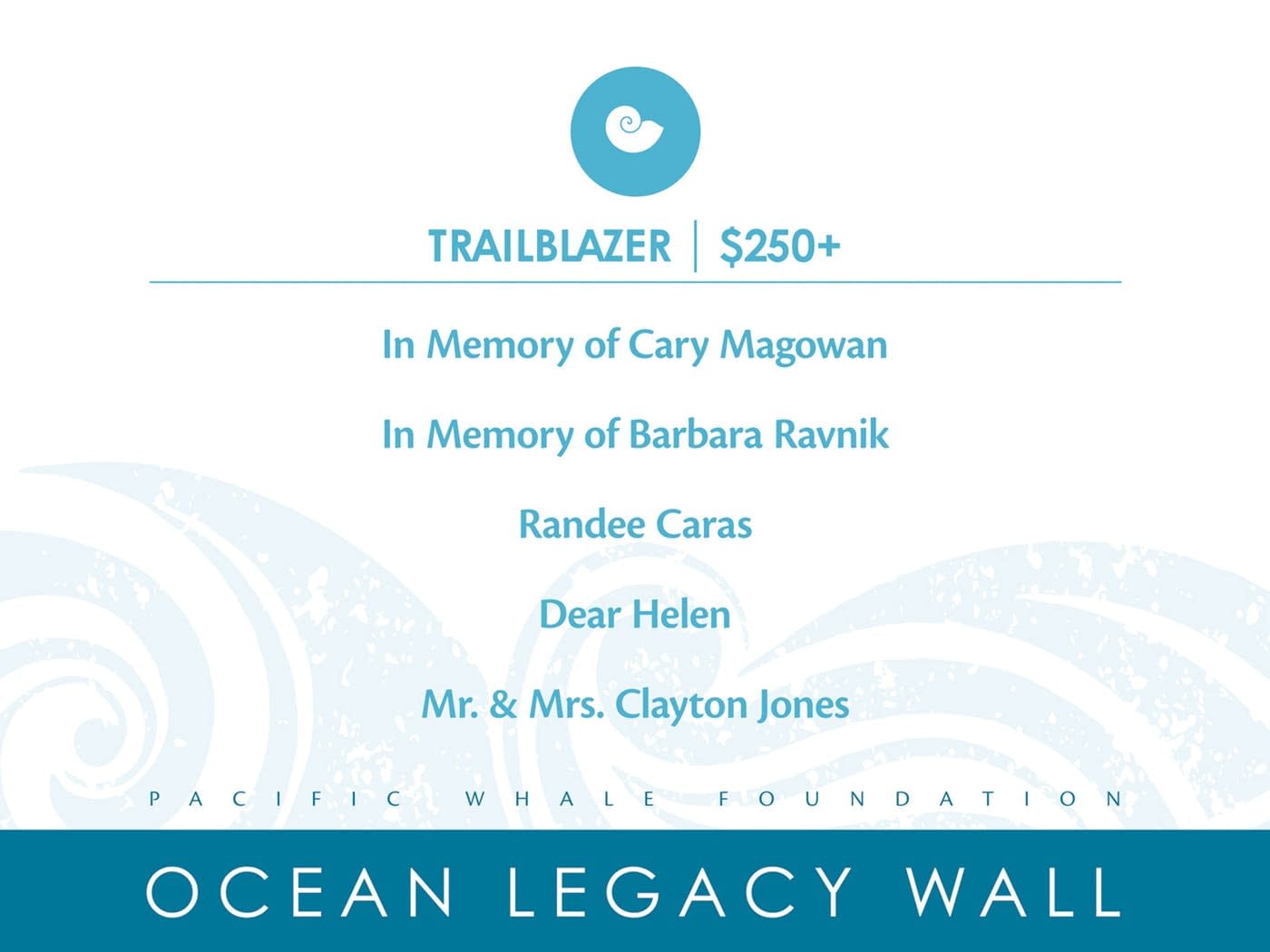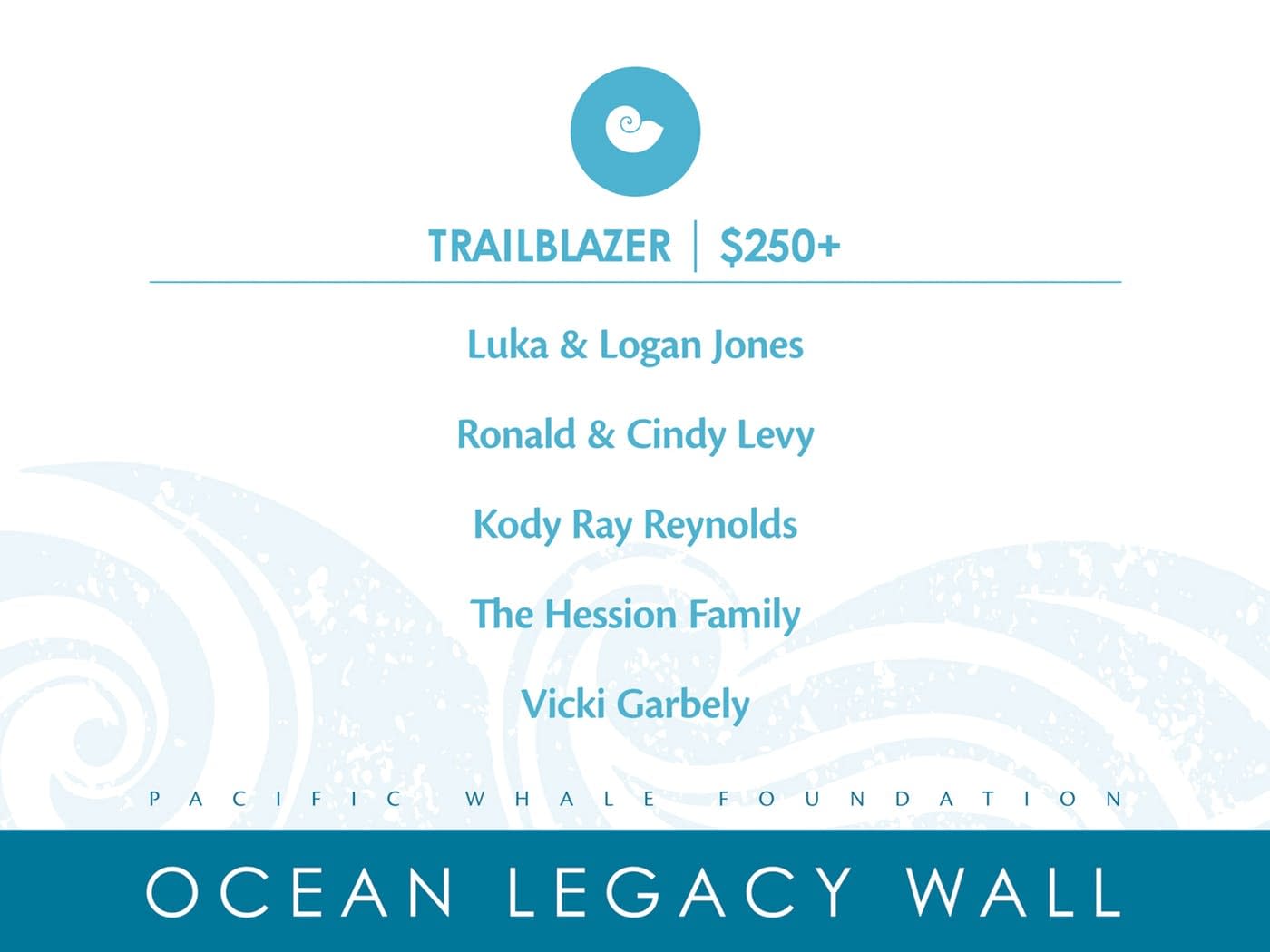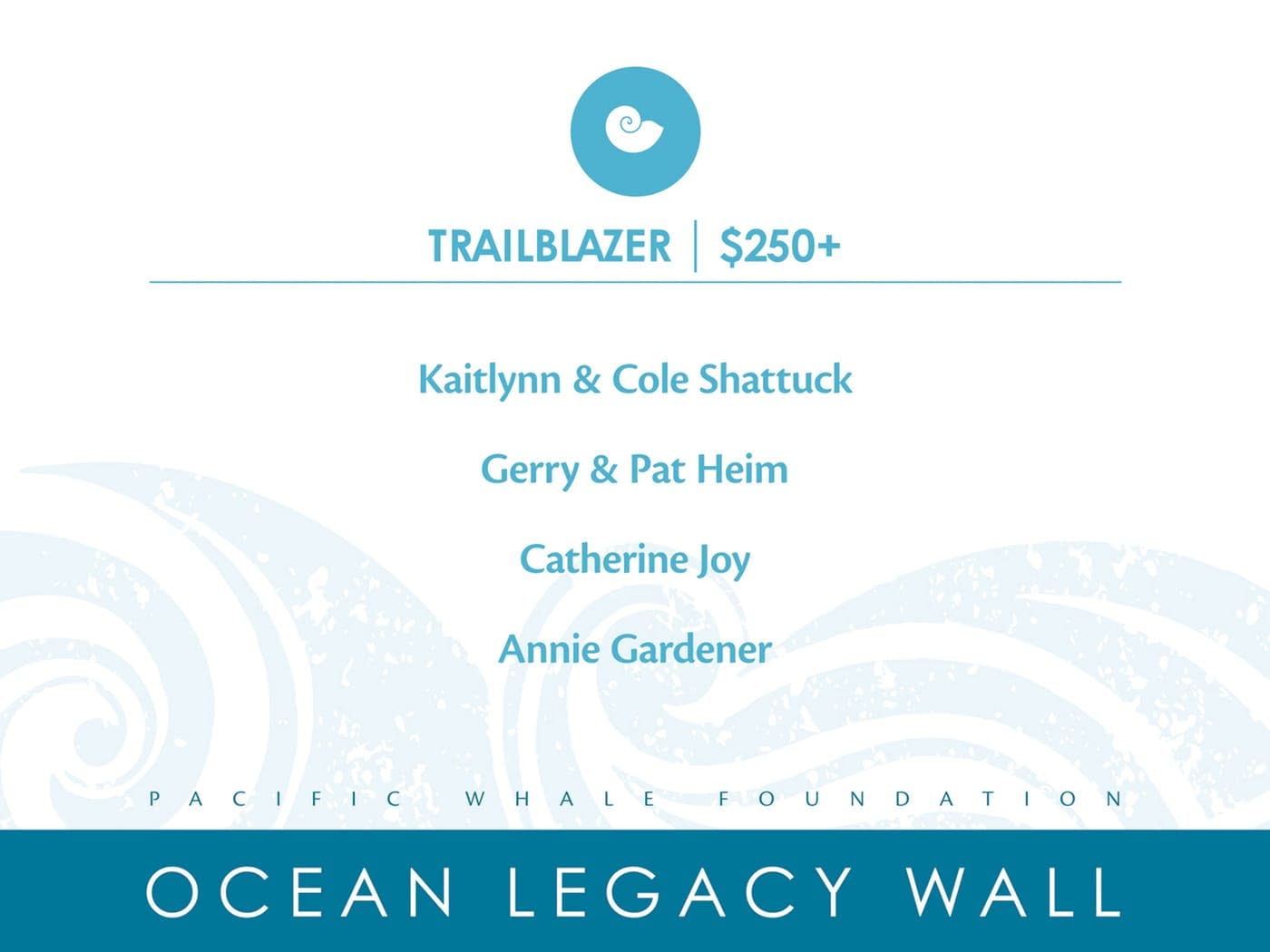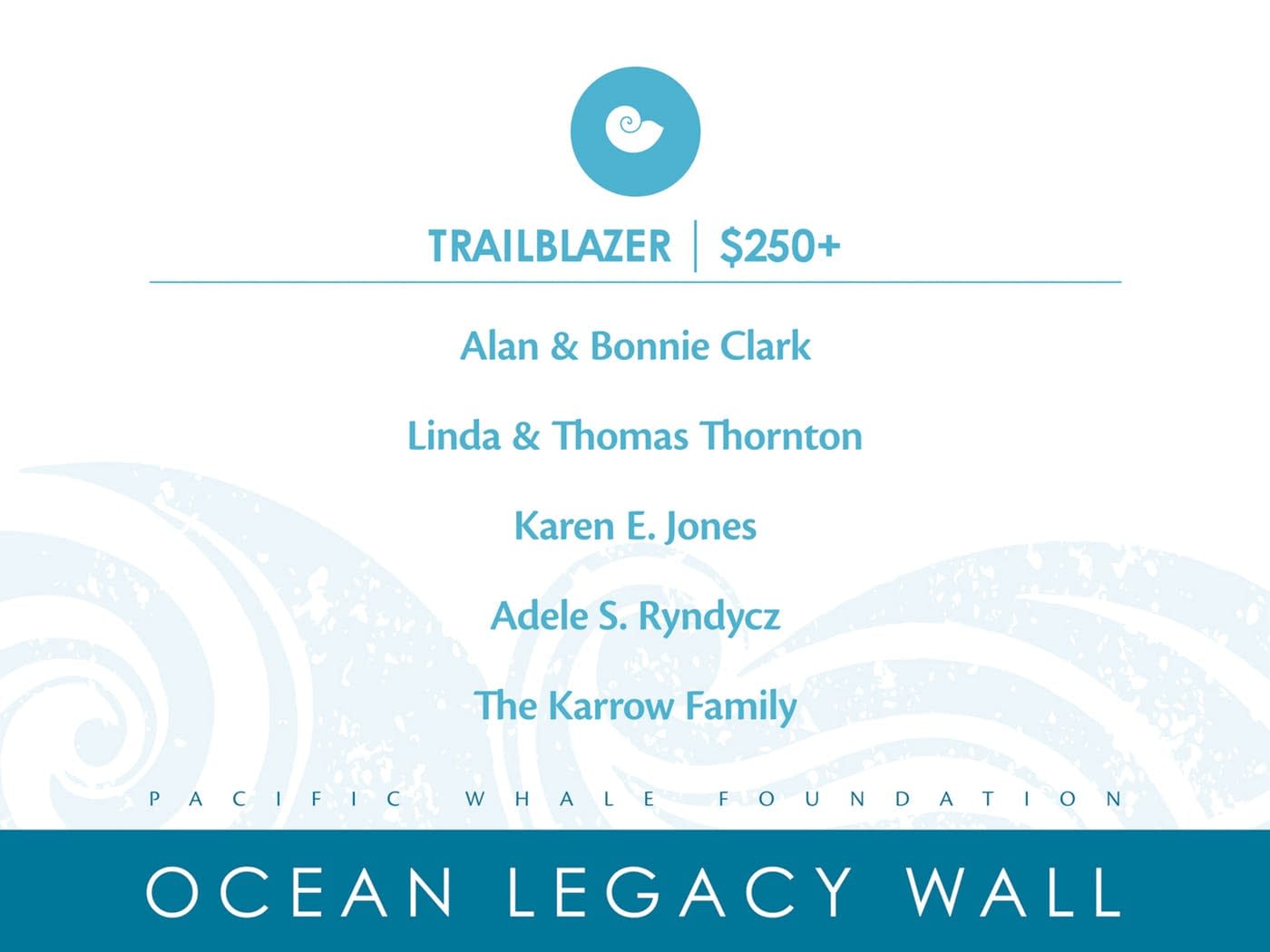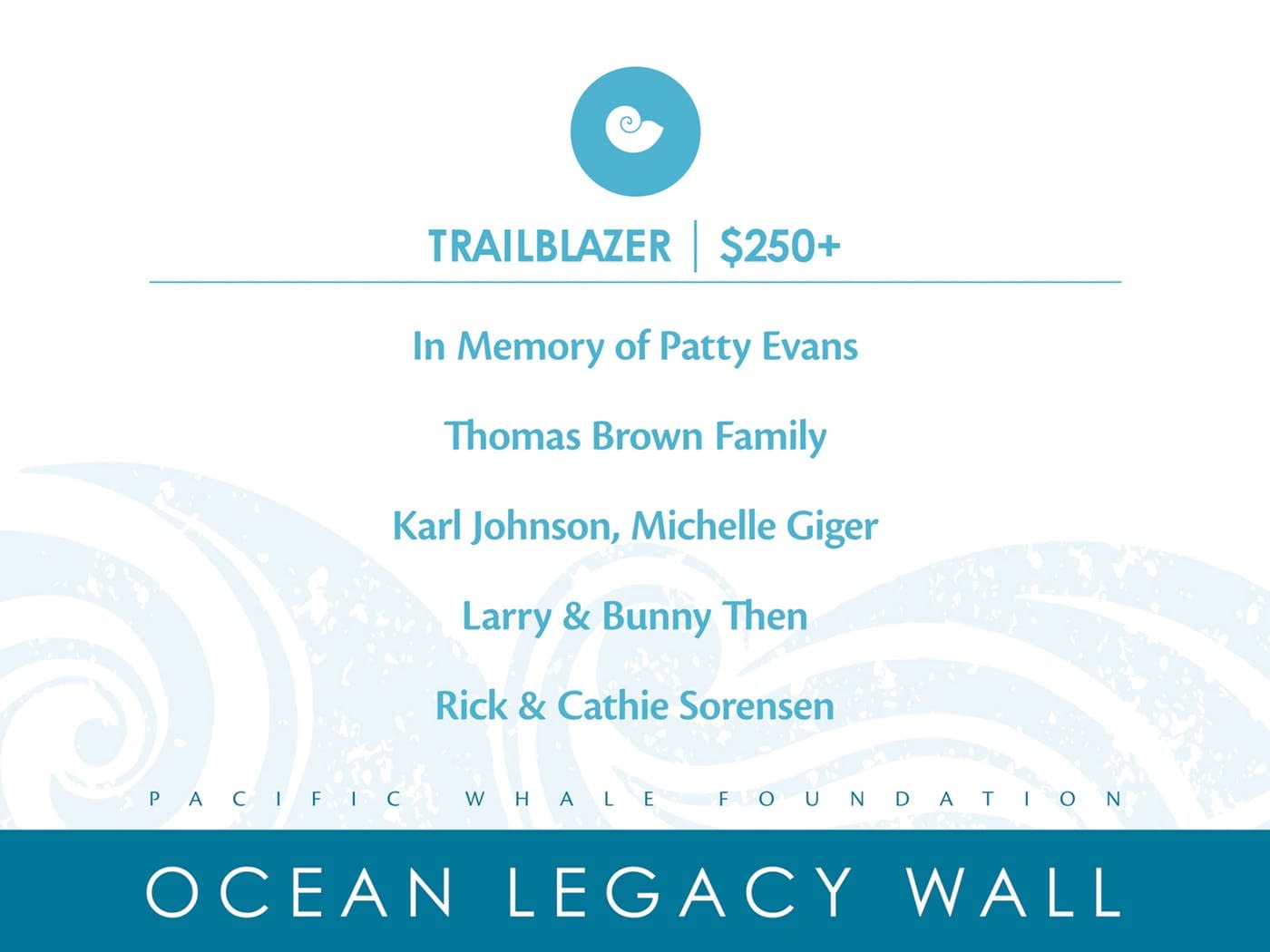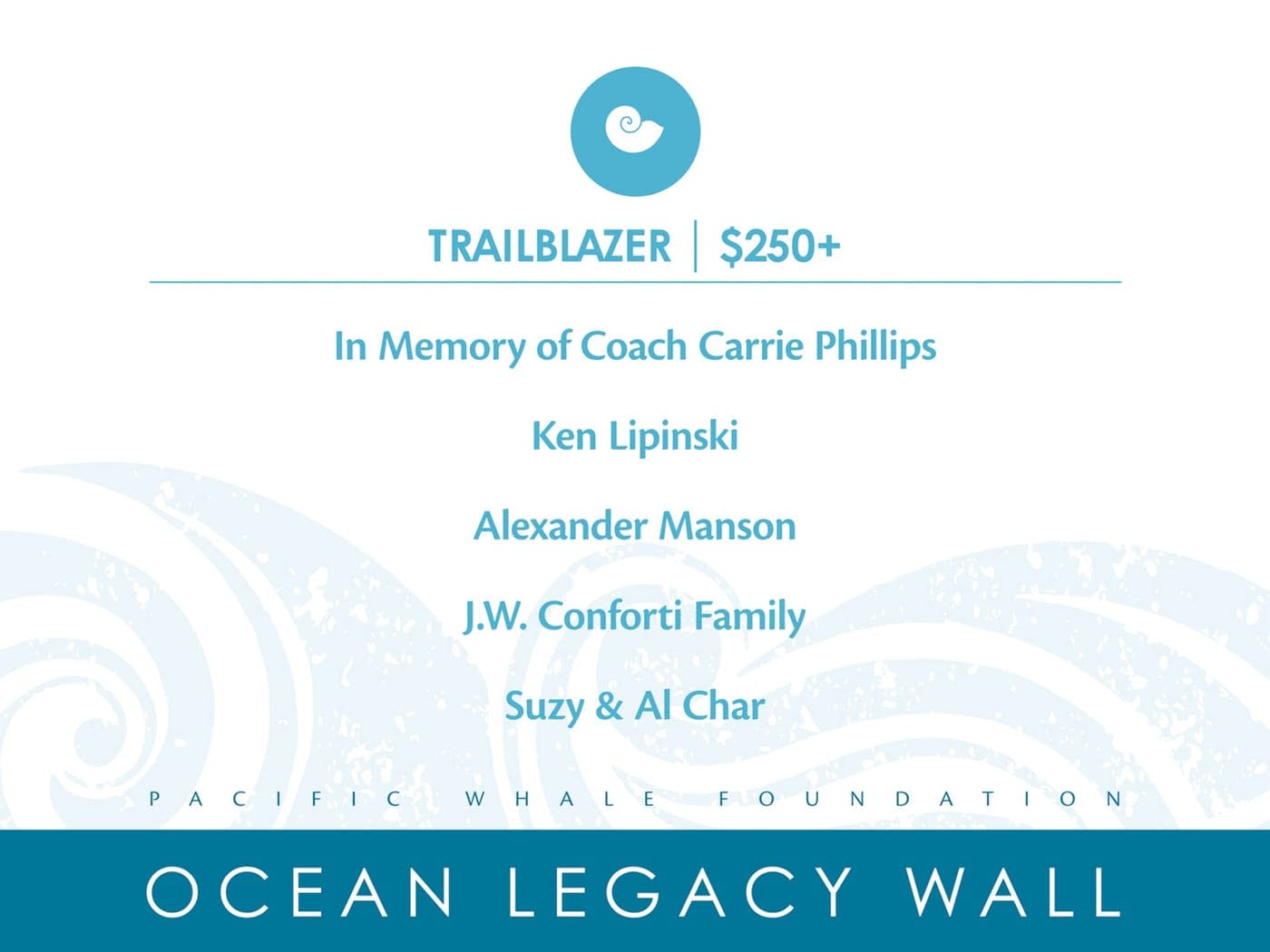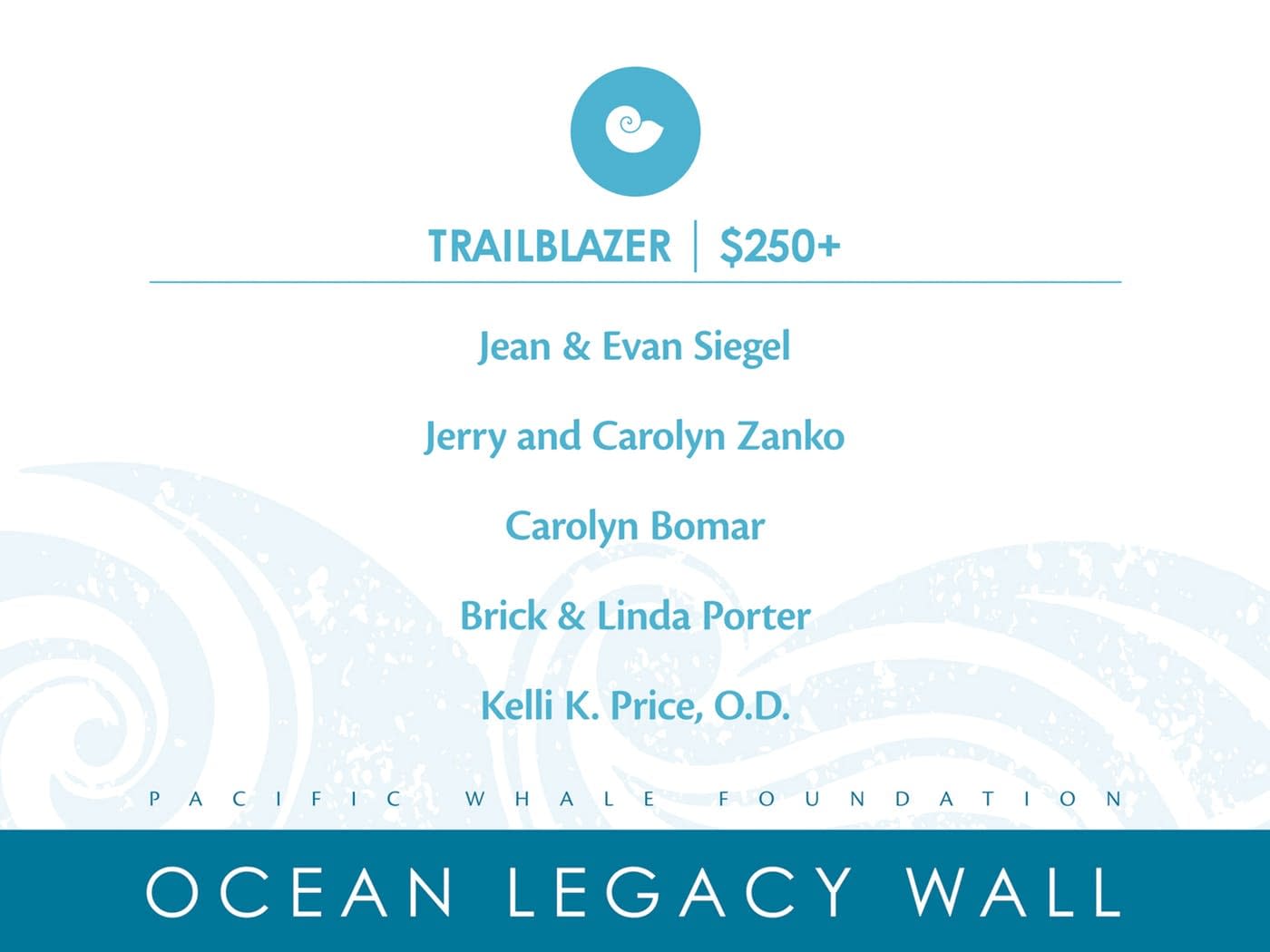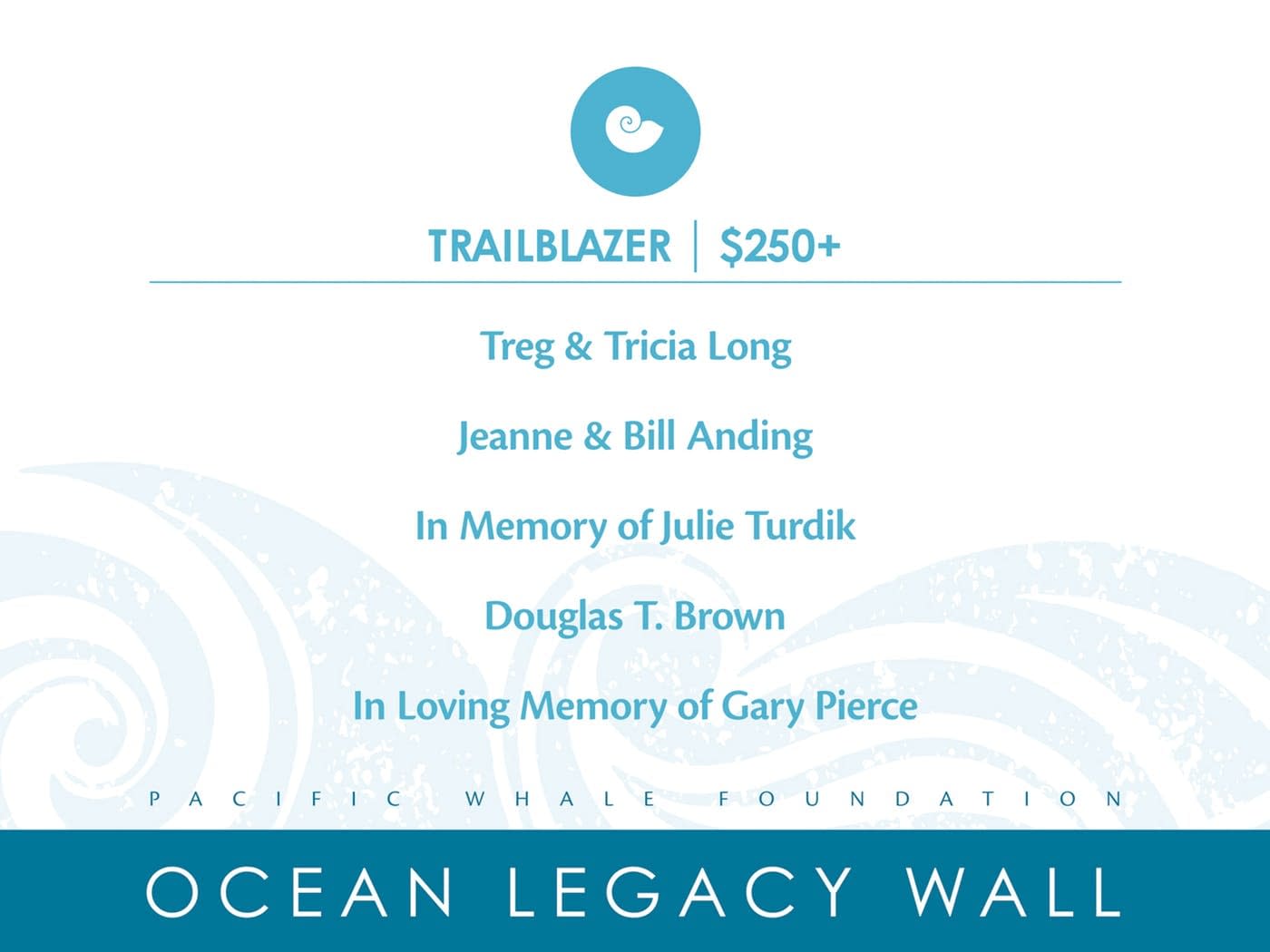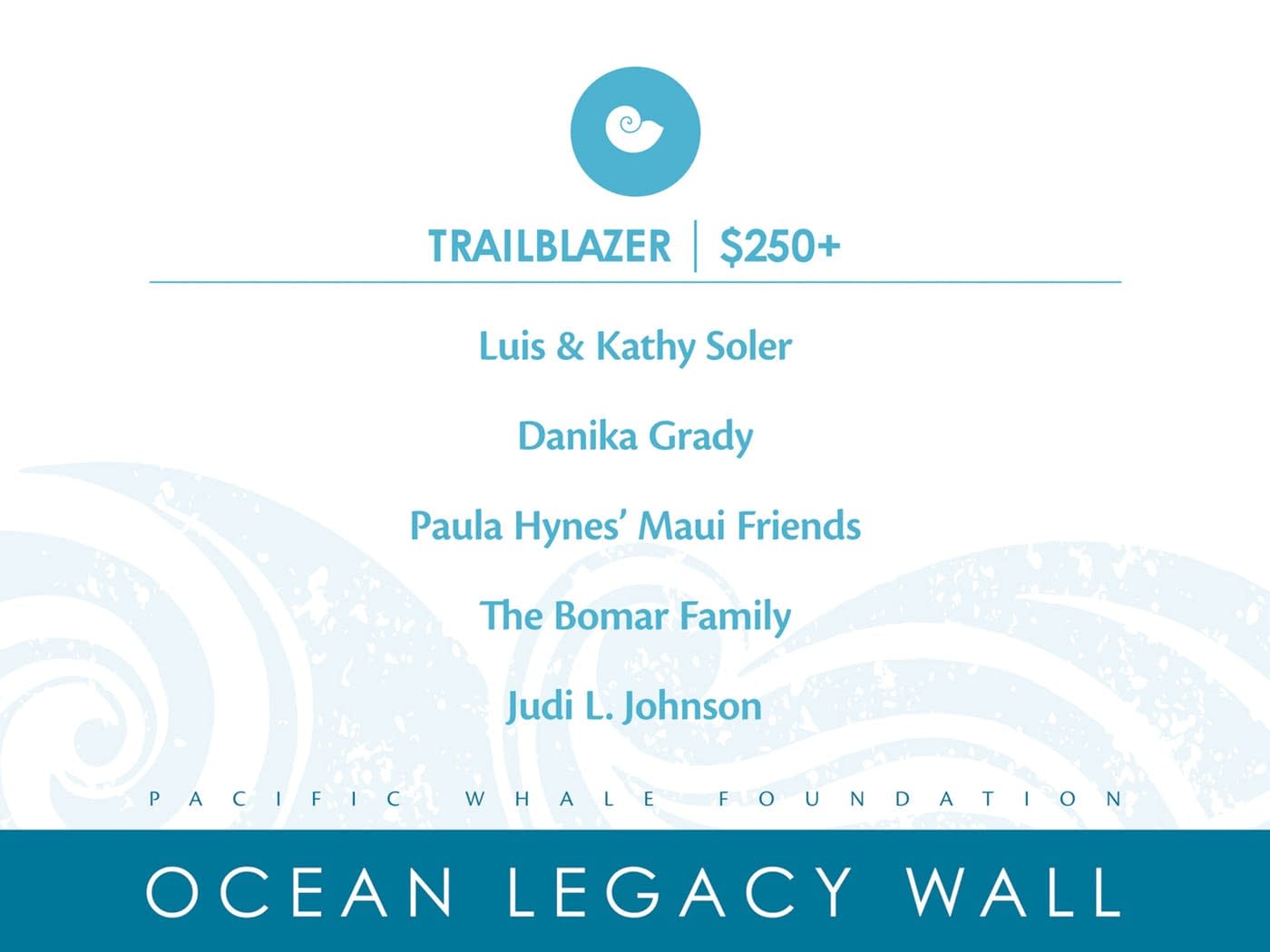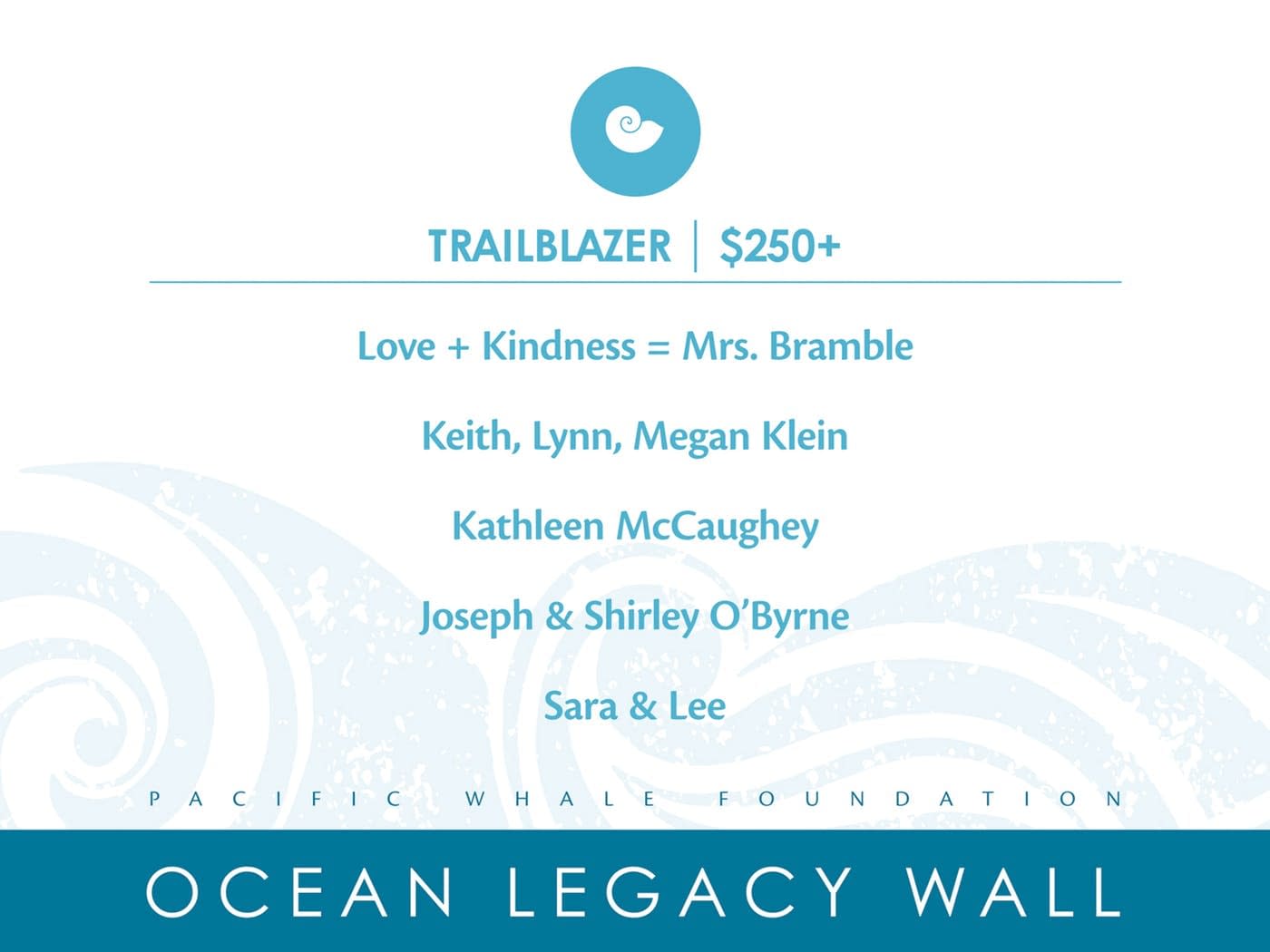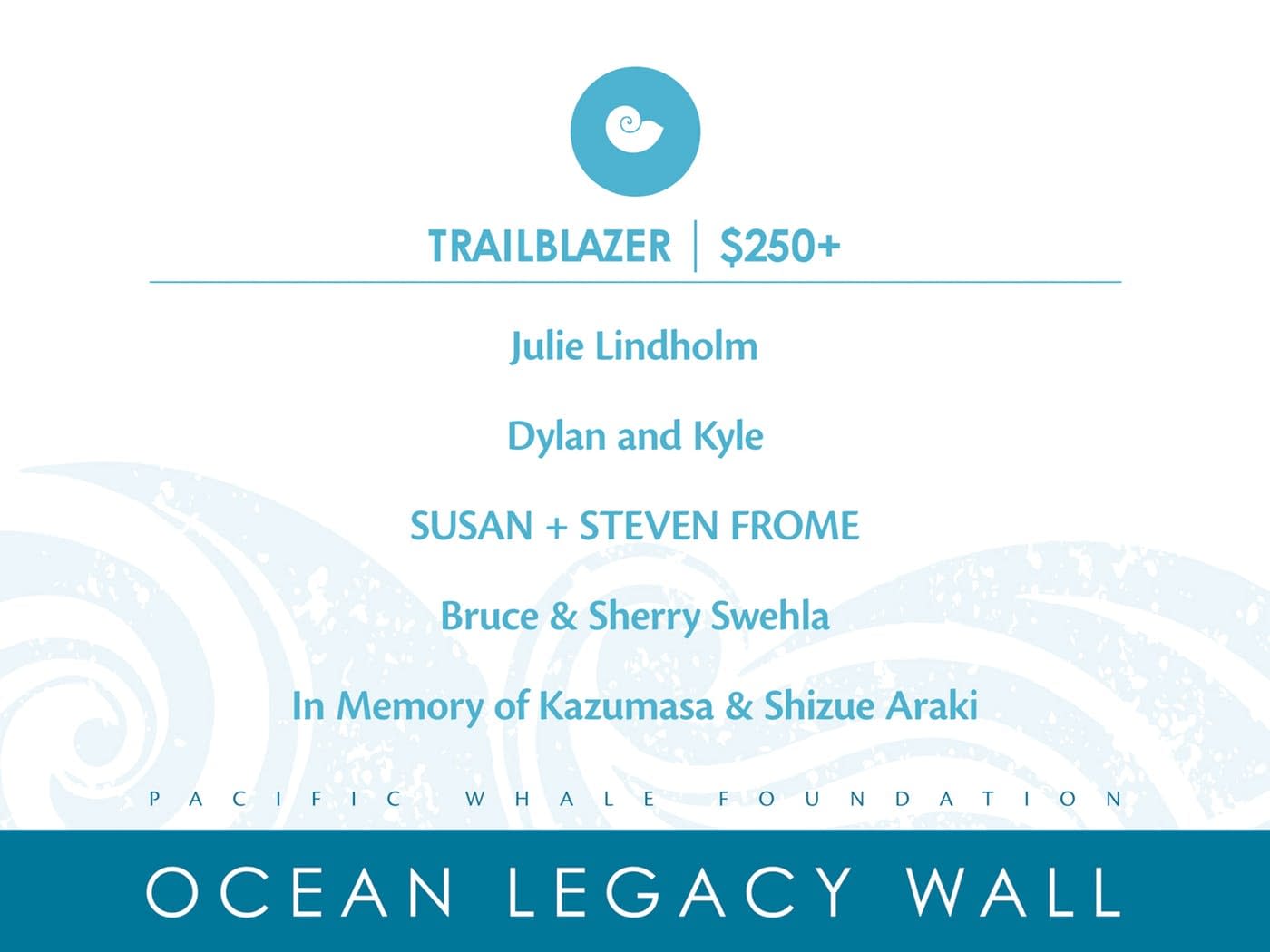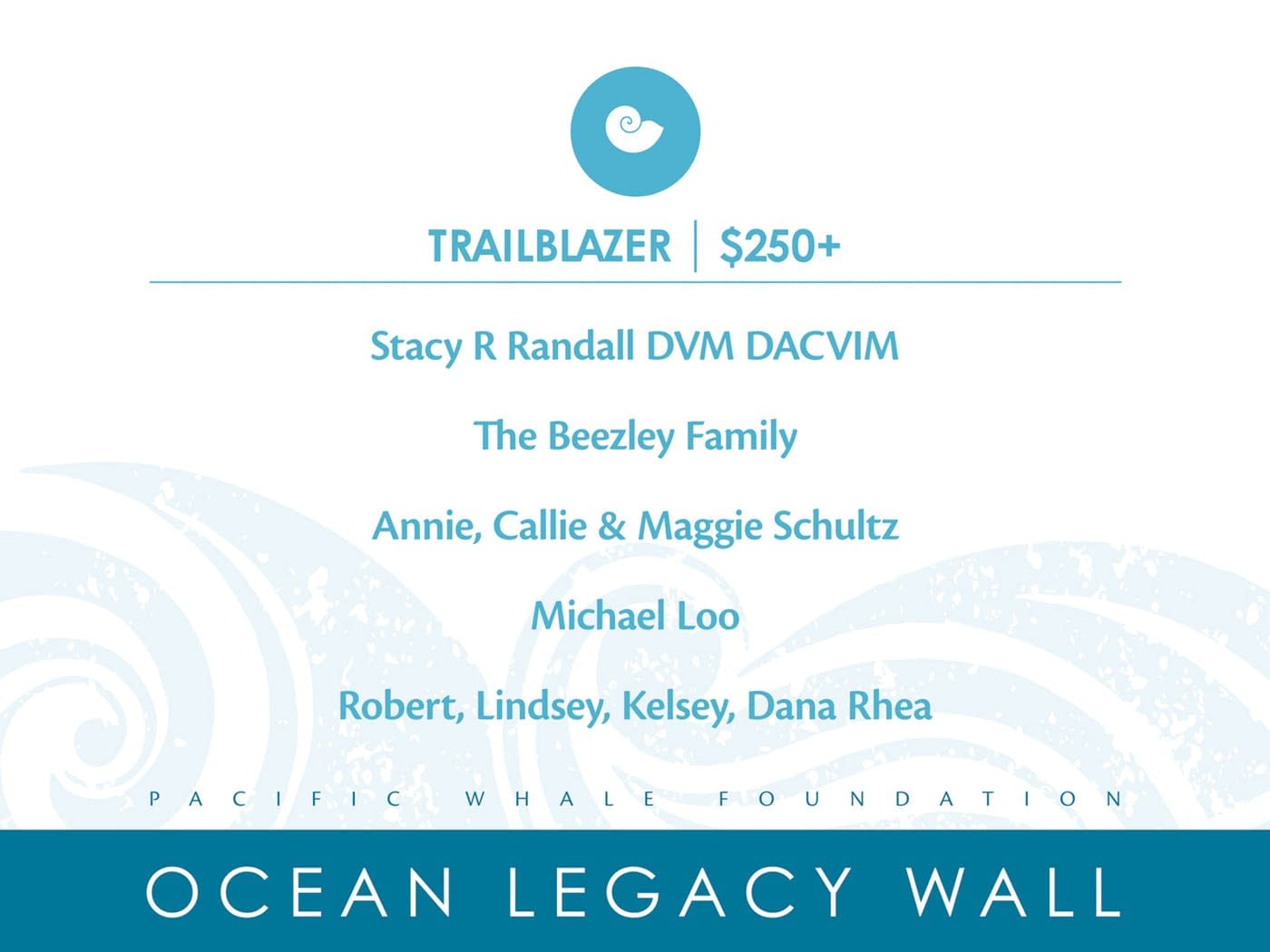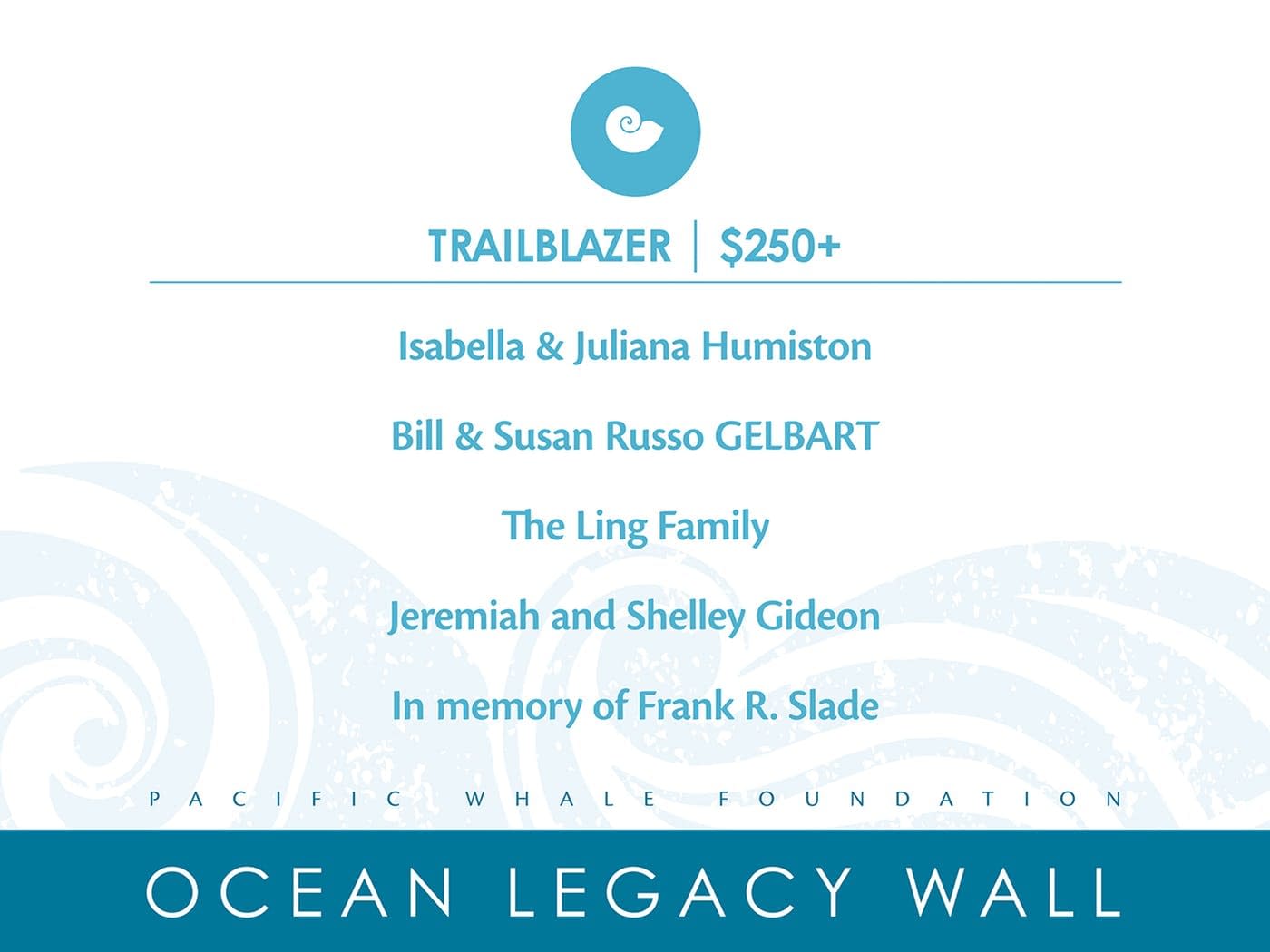 Click to see full list PIONEER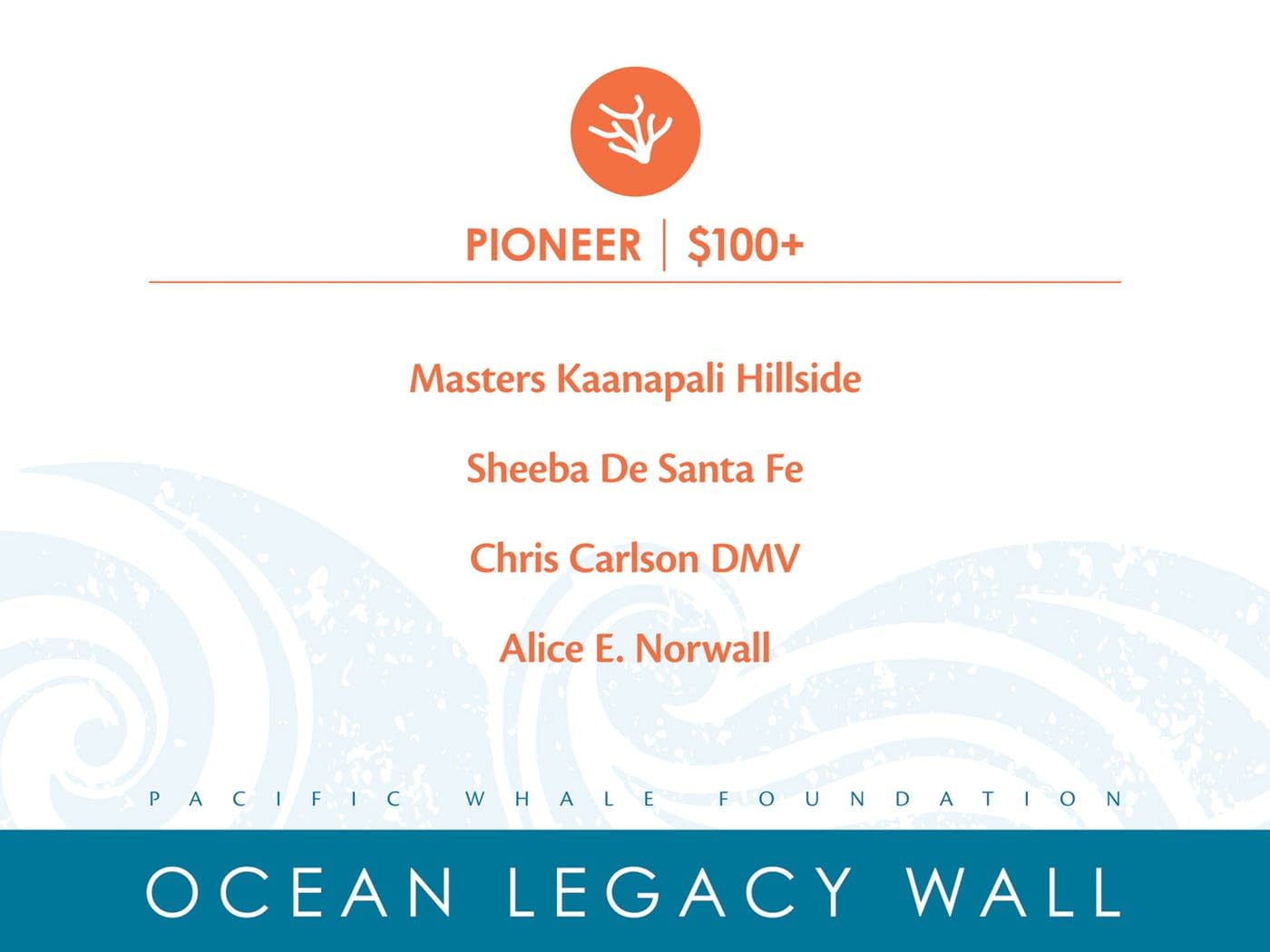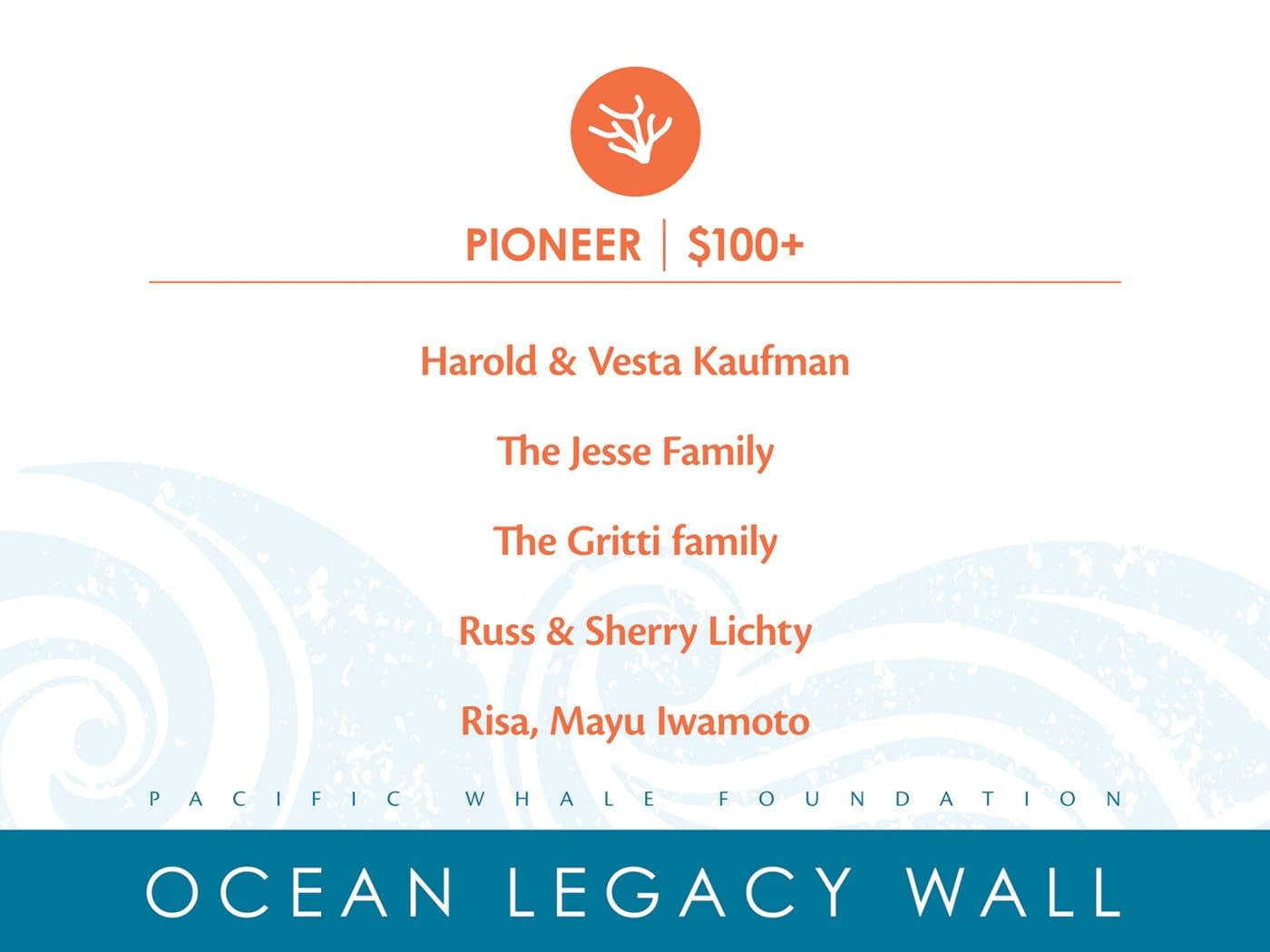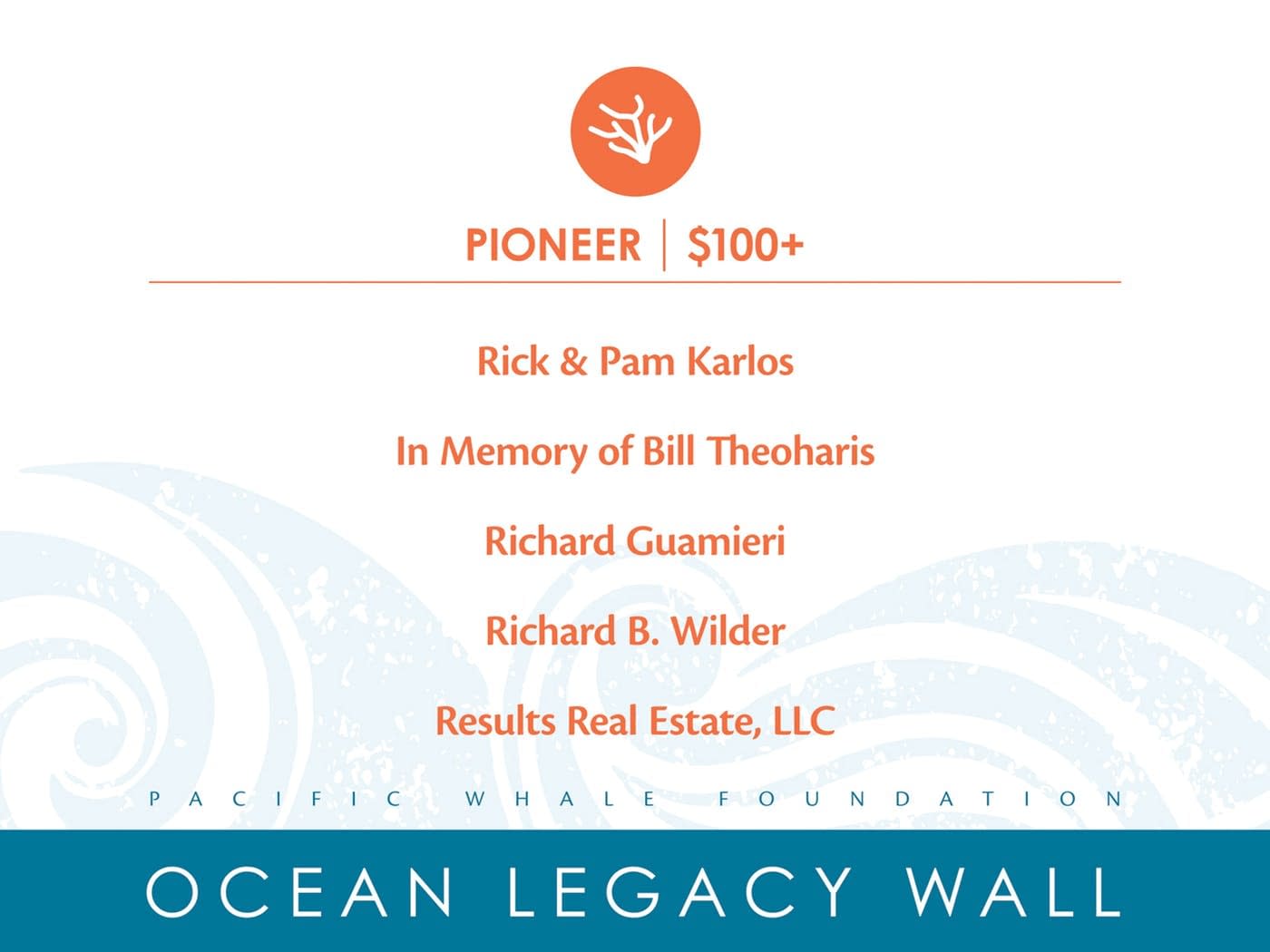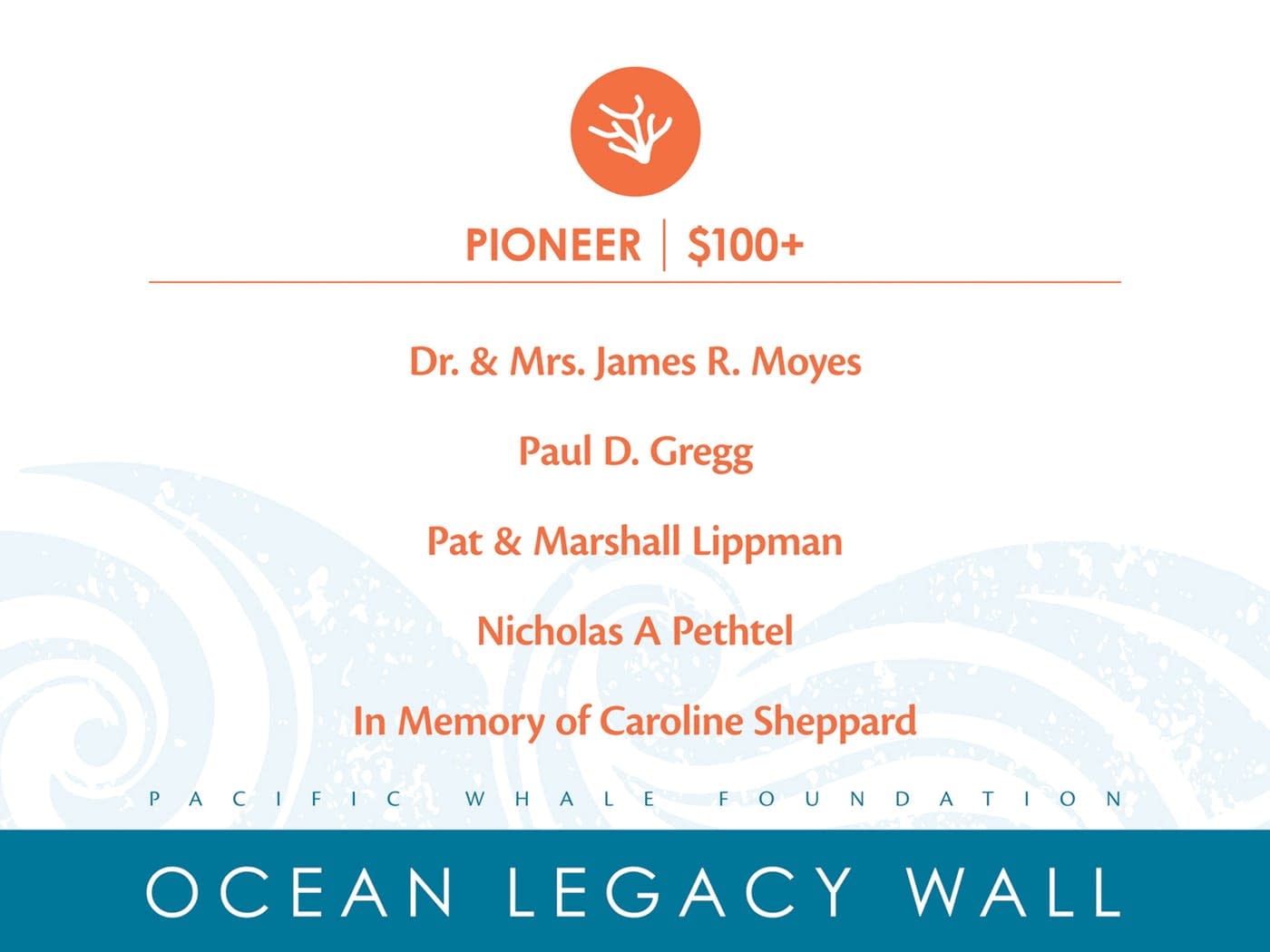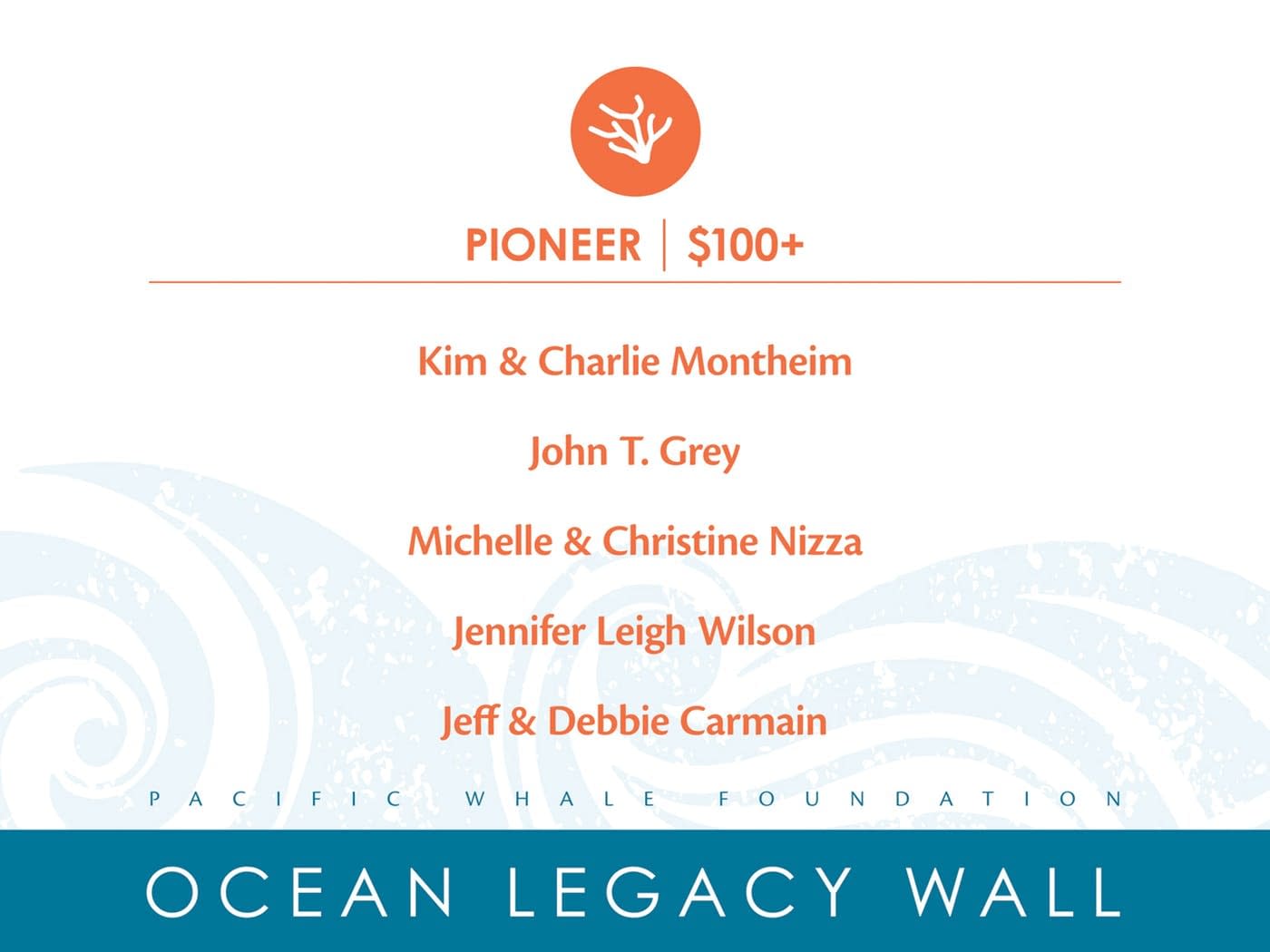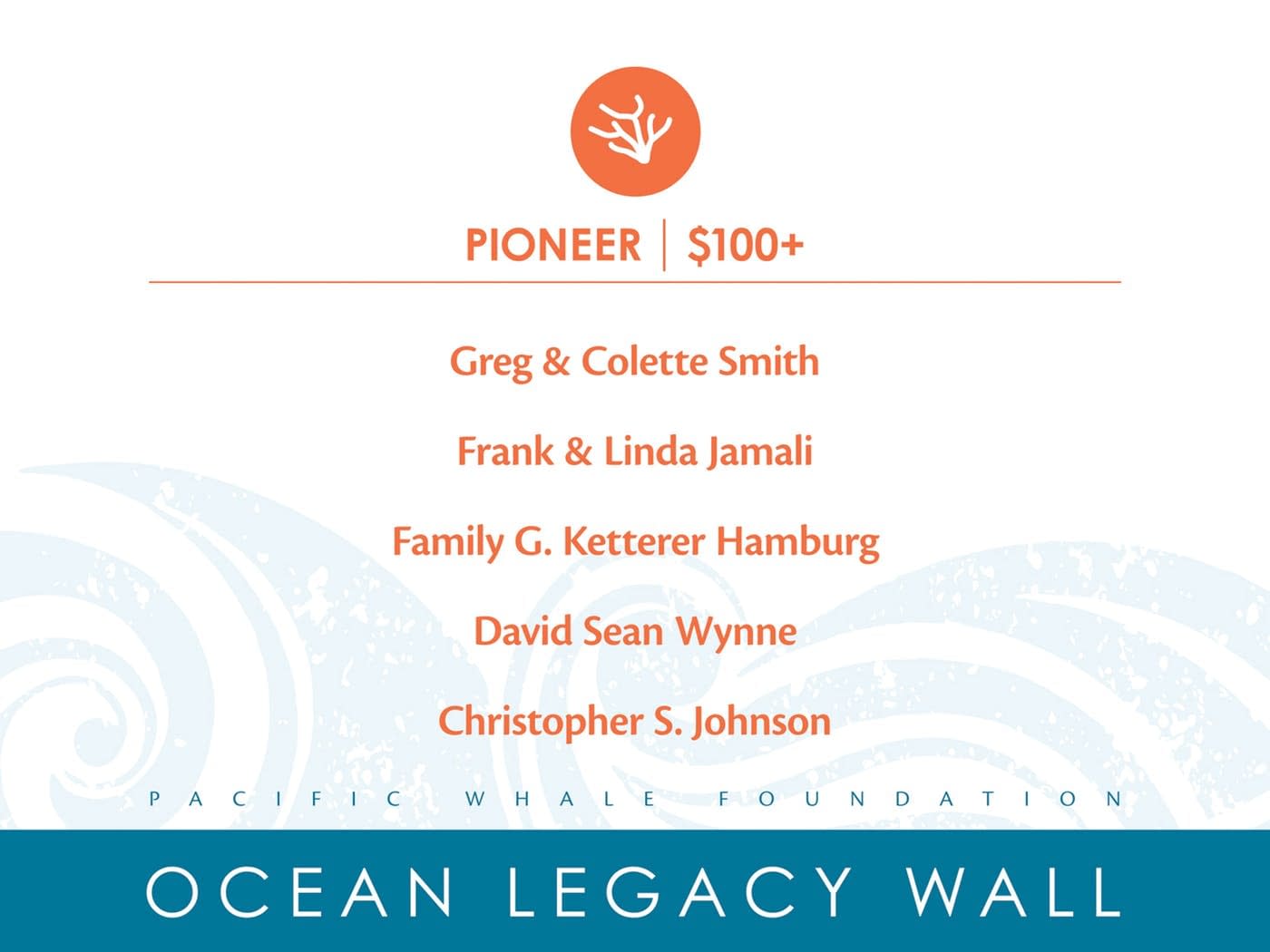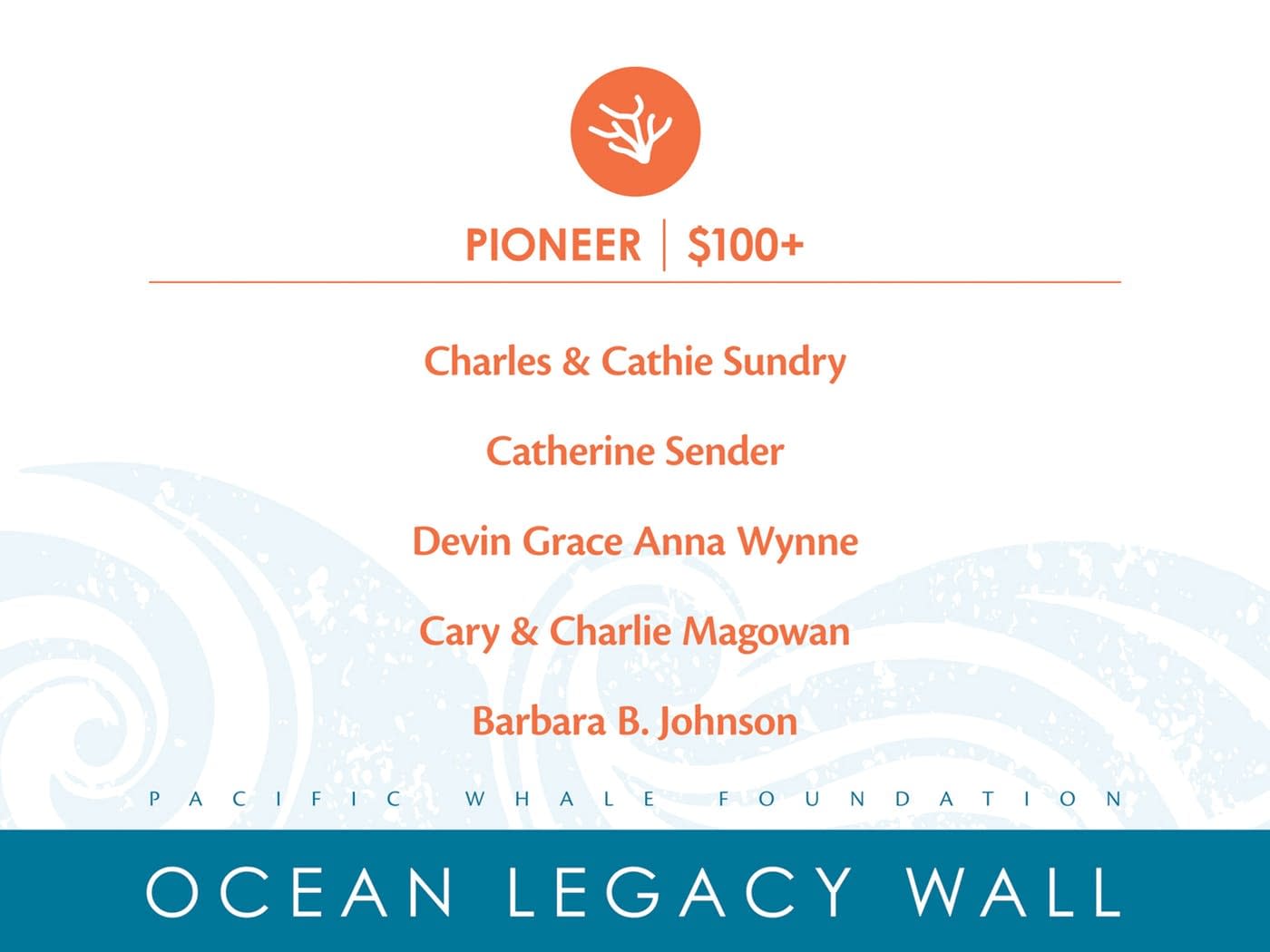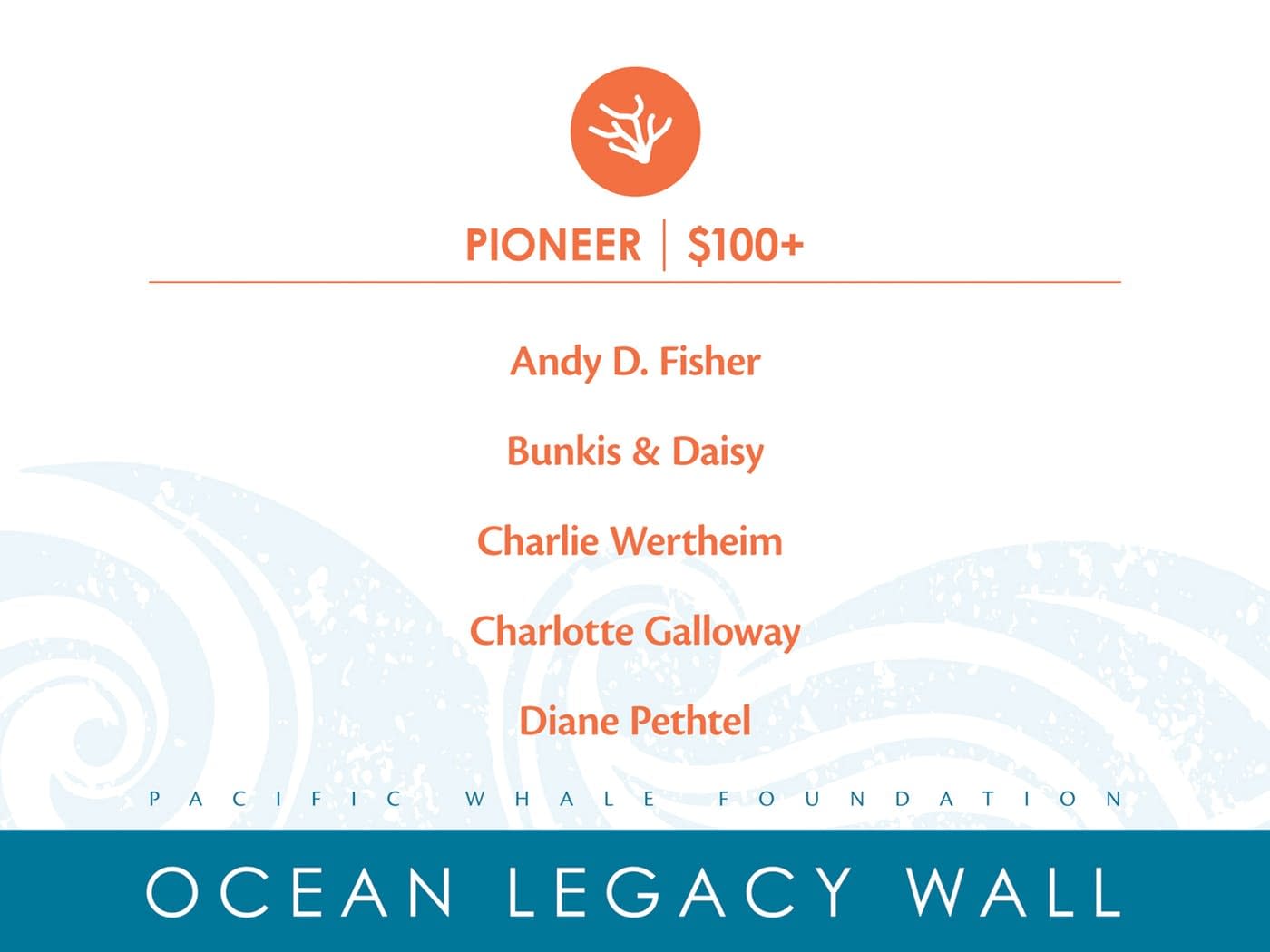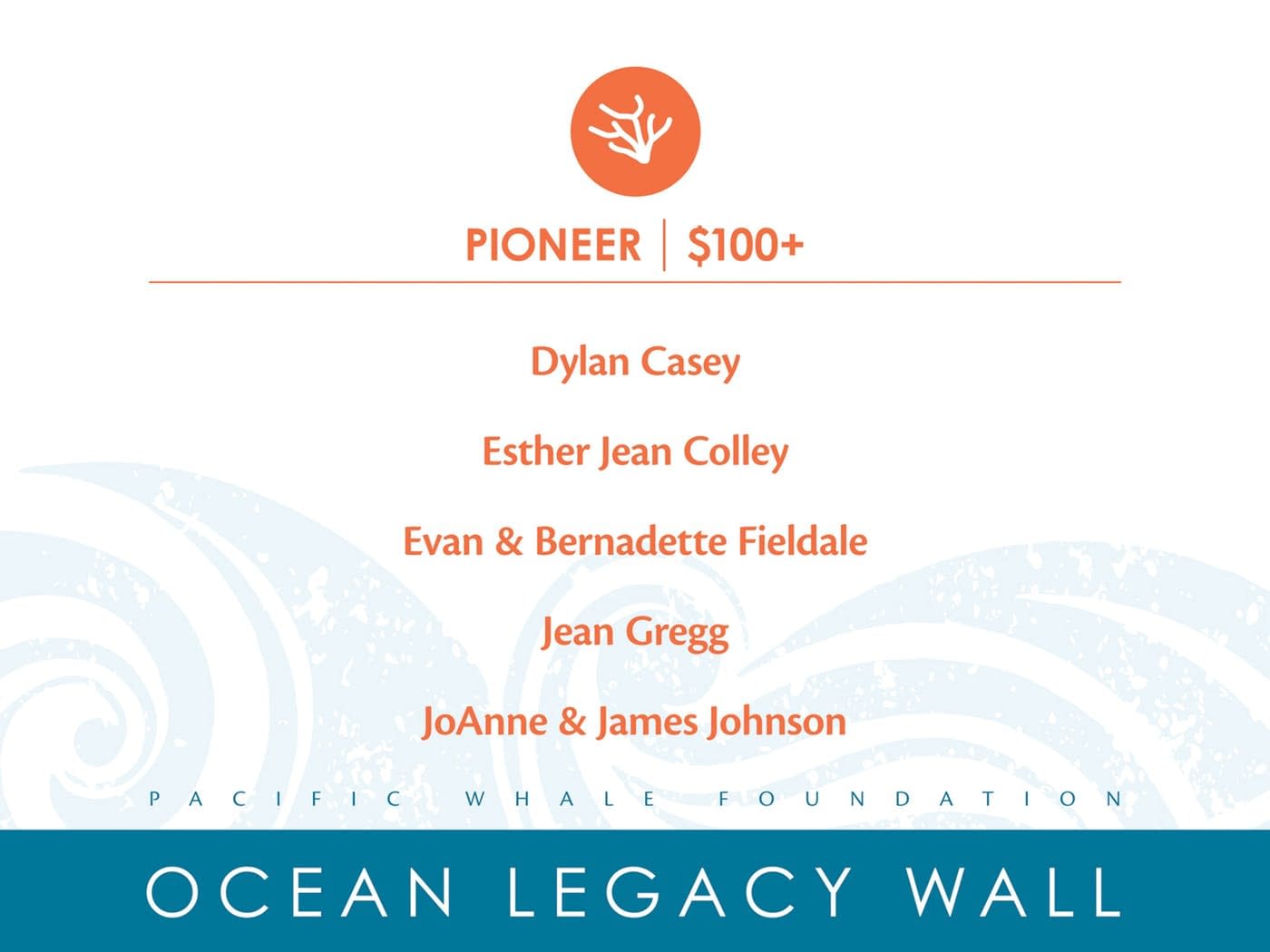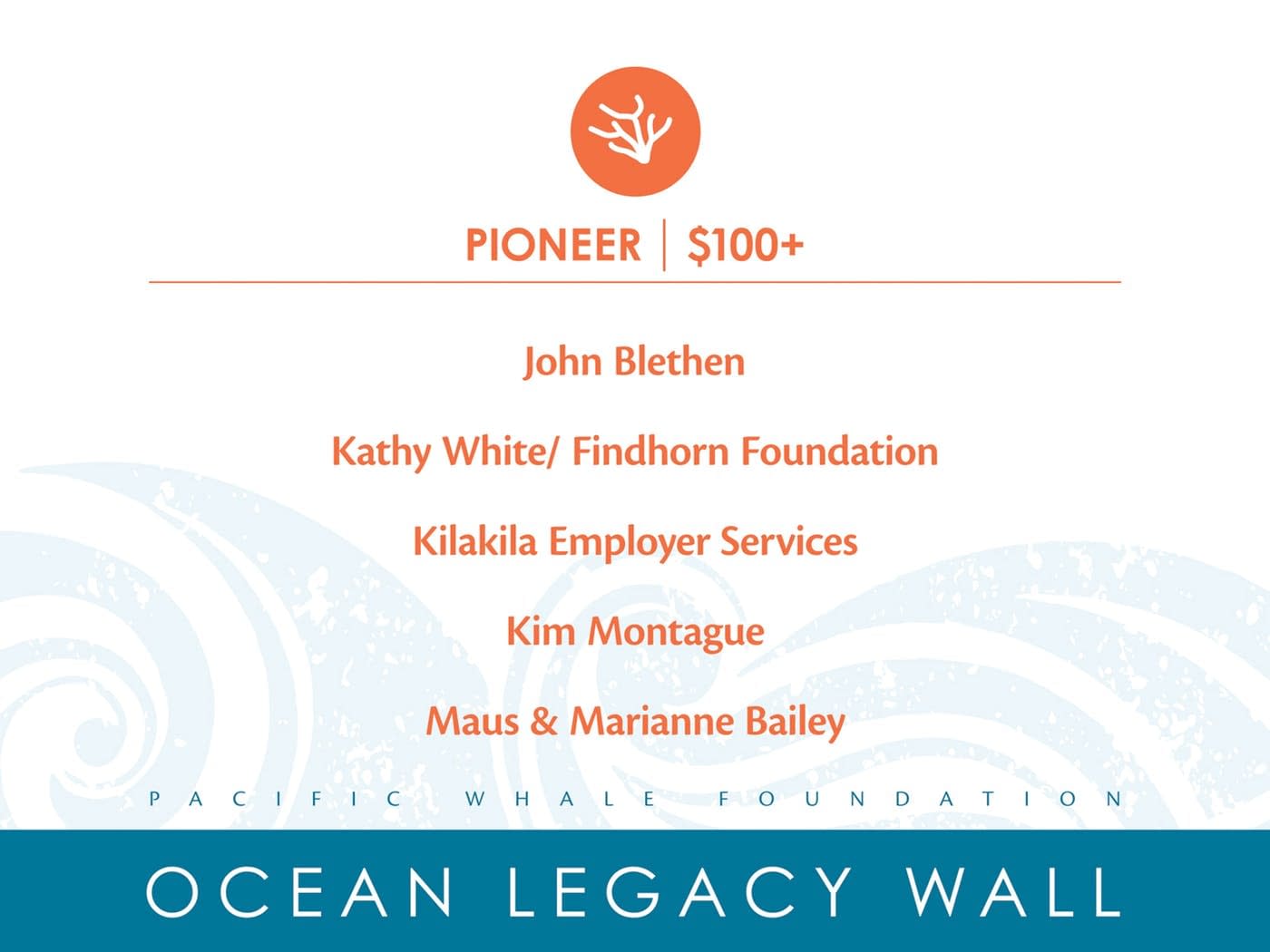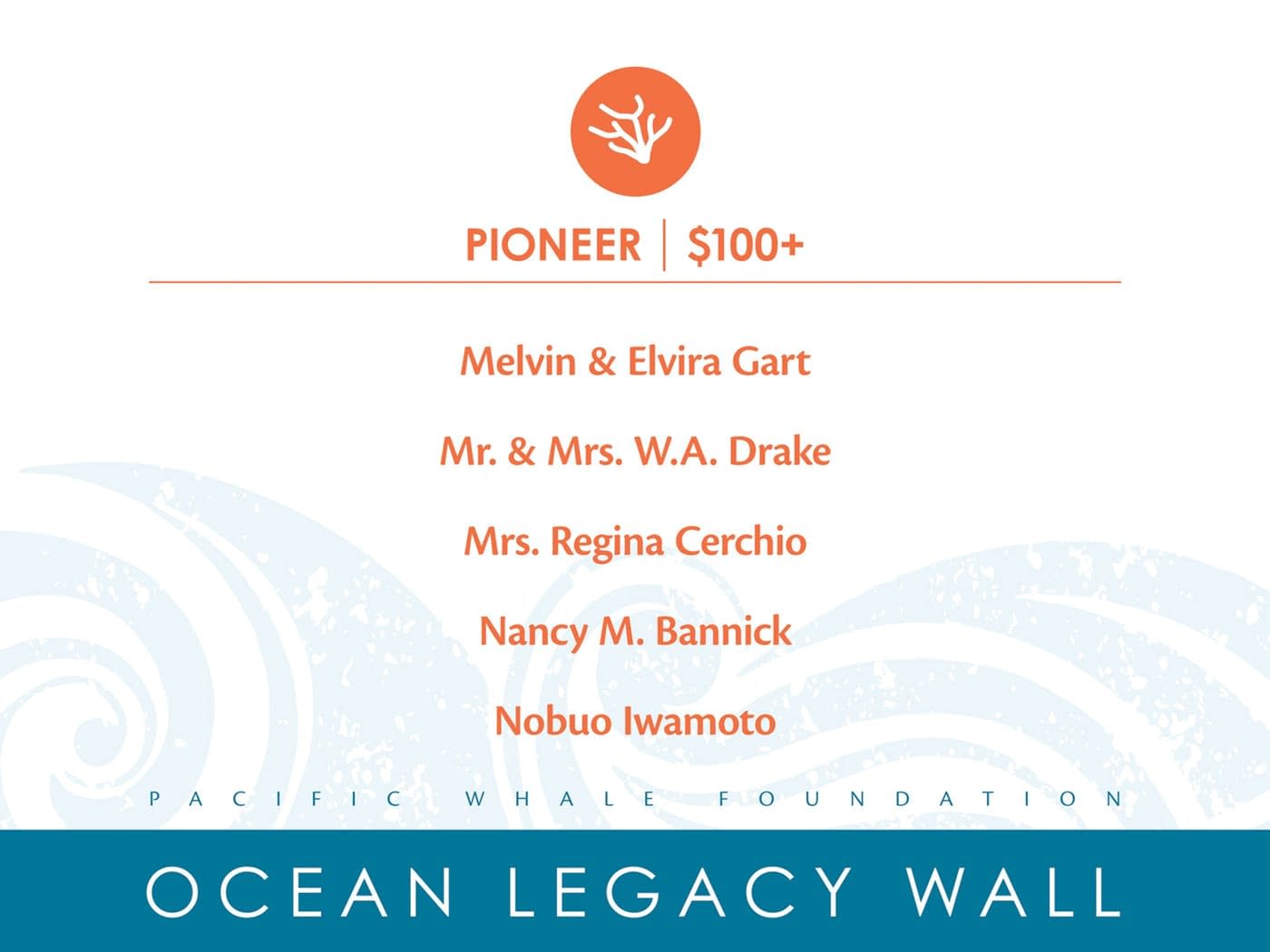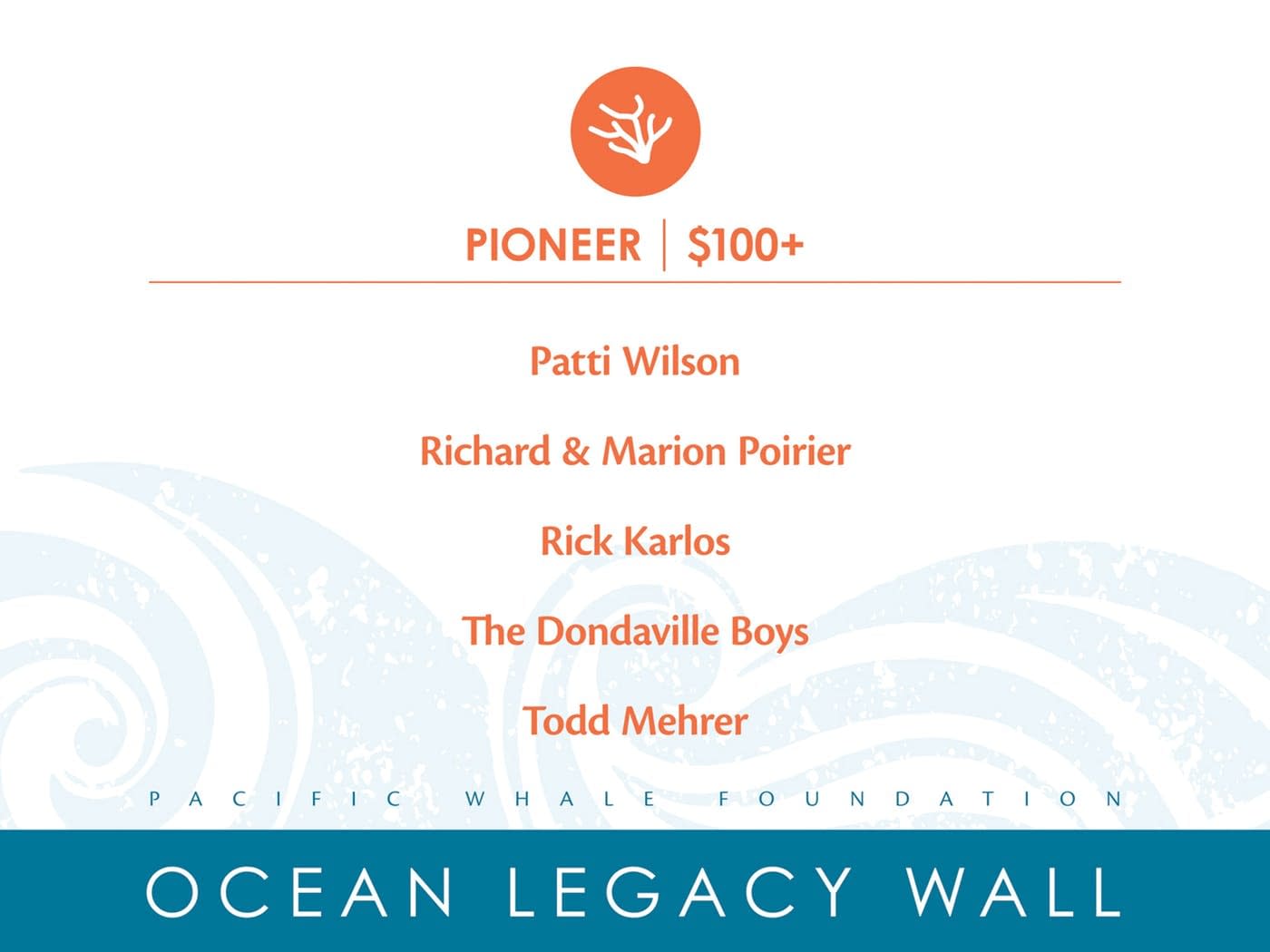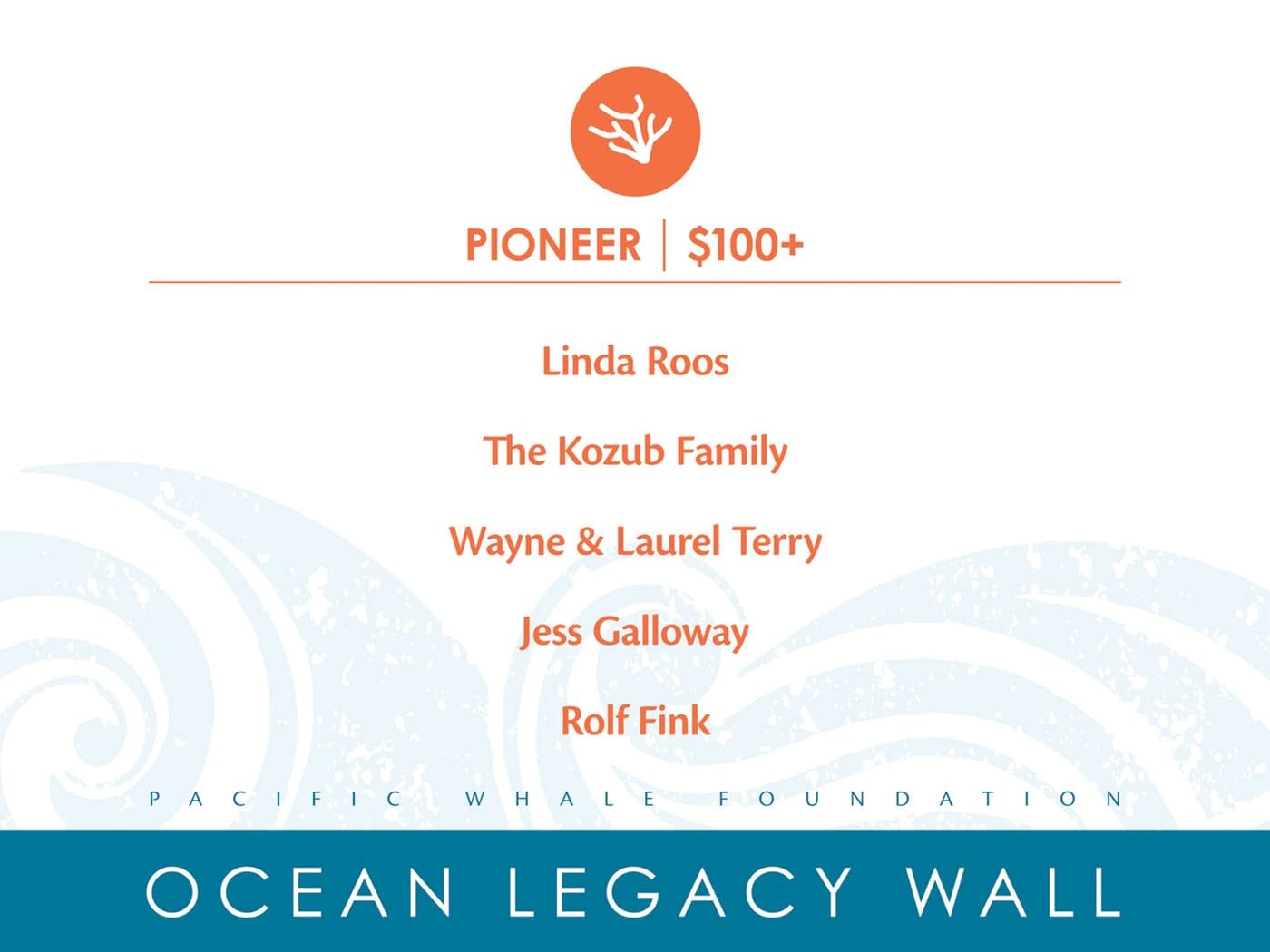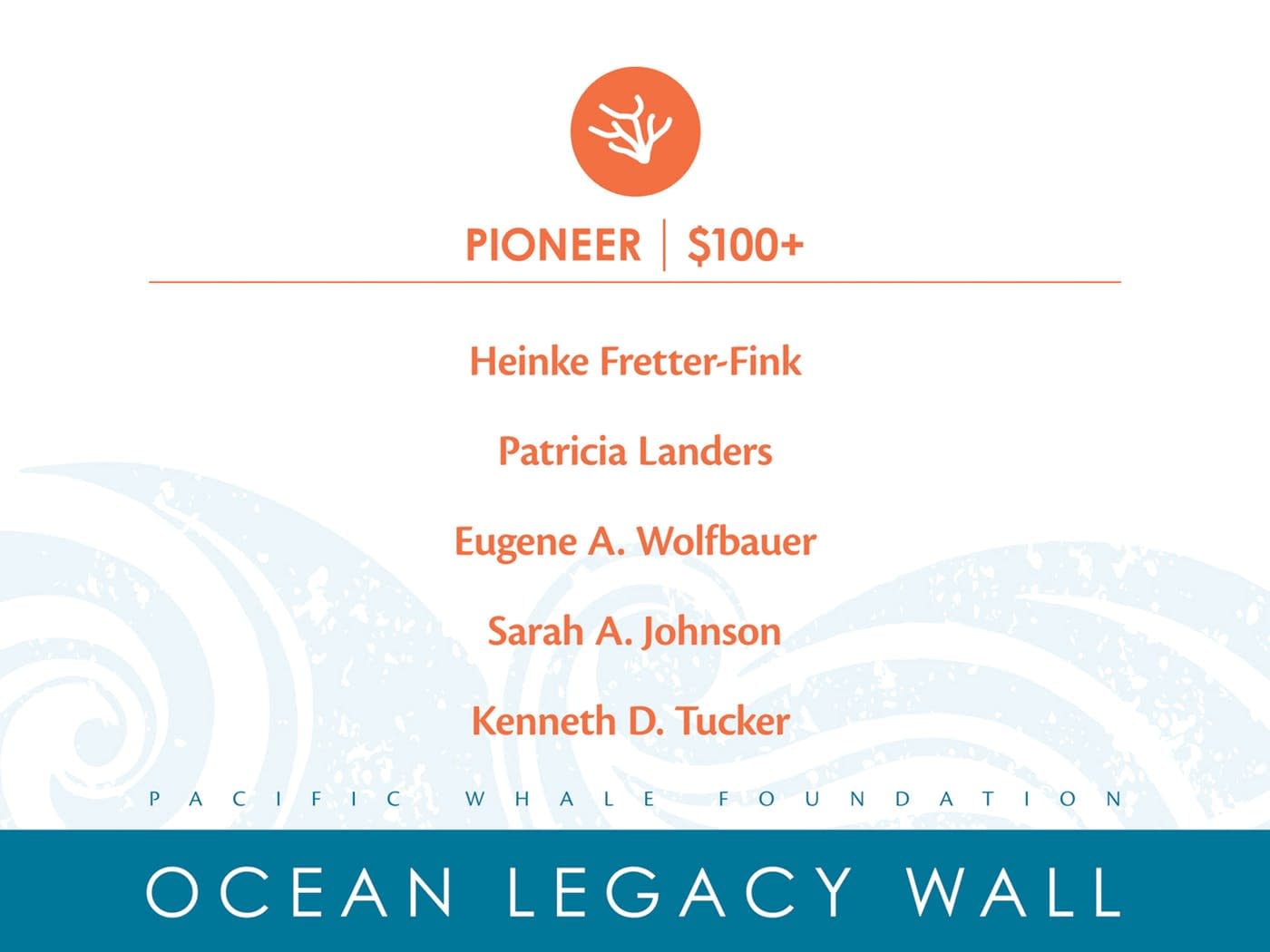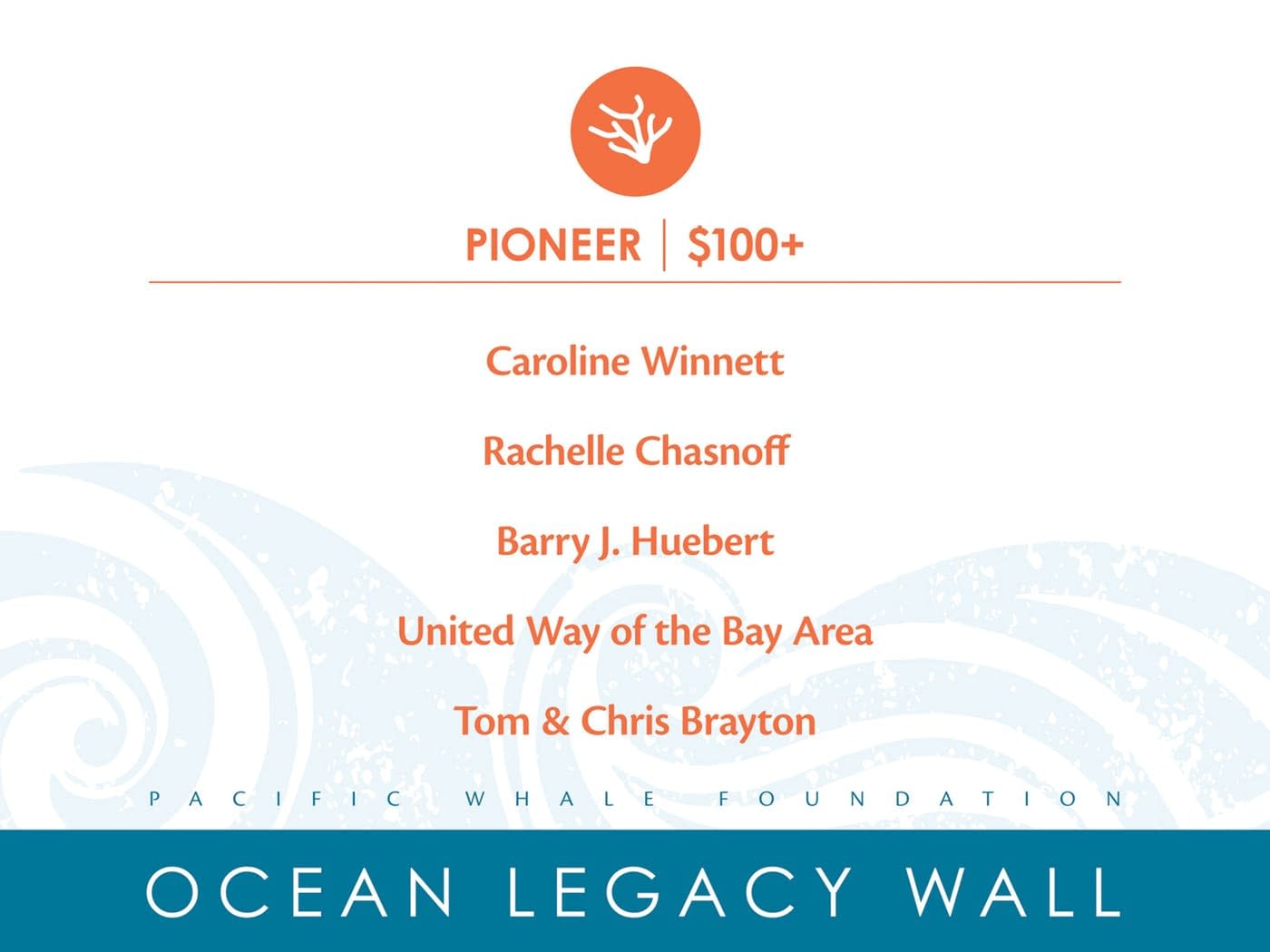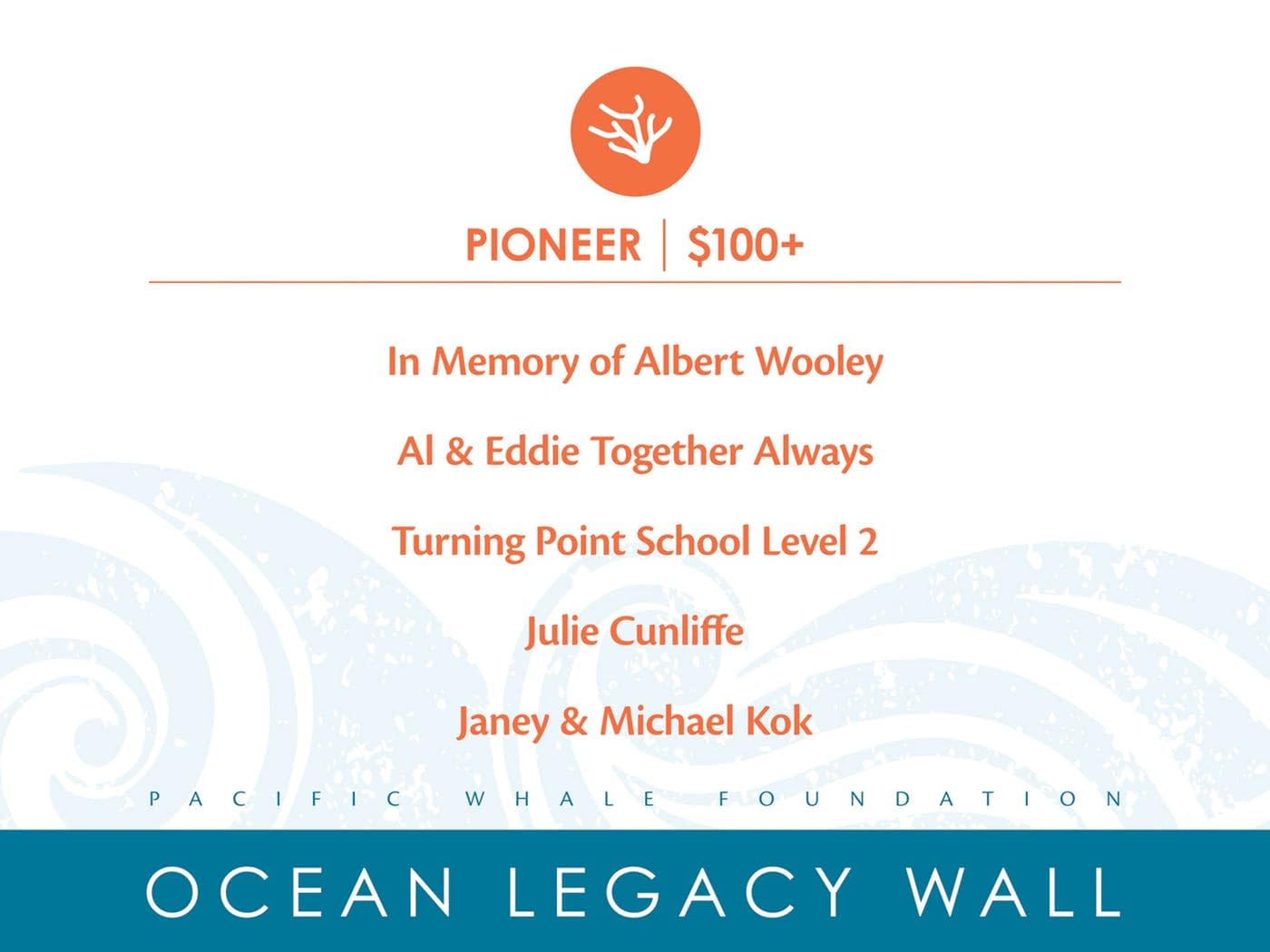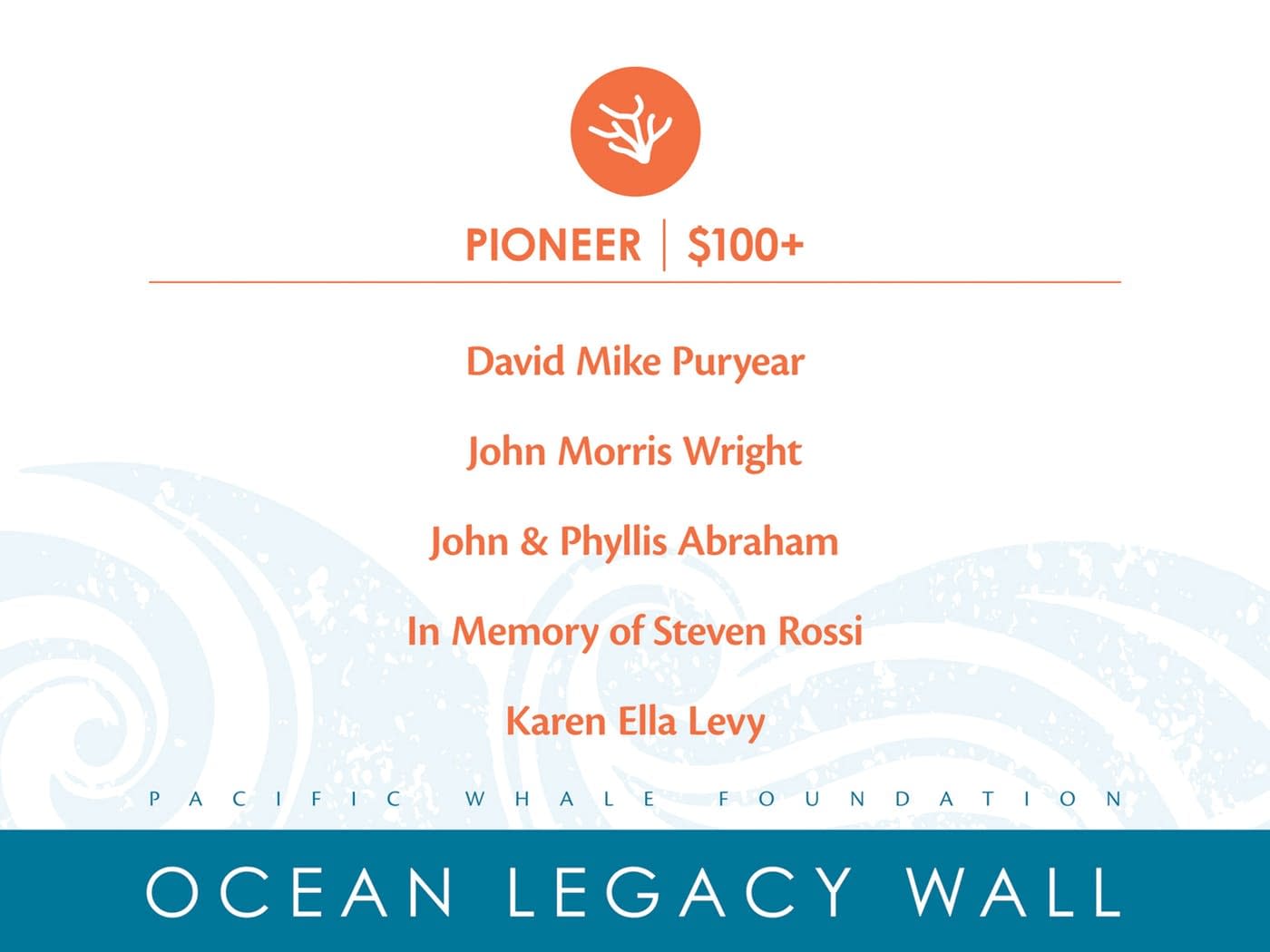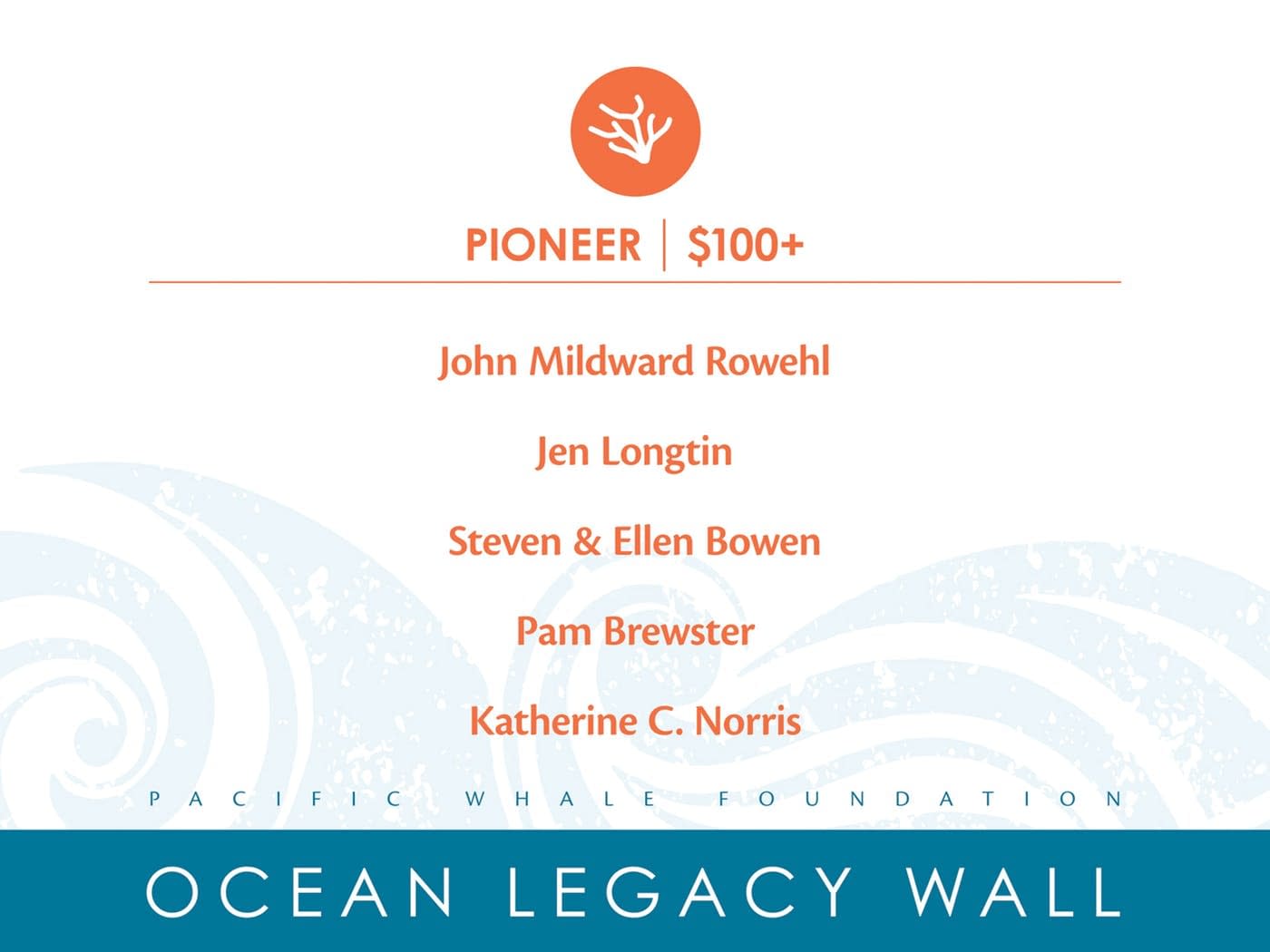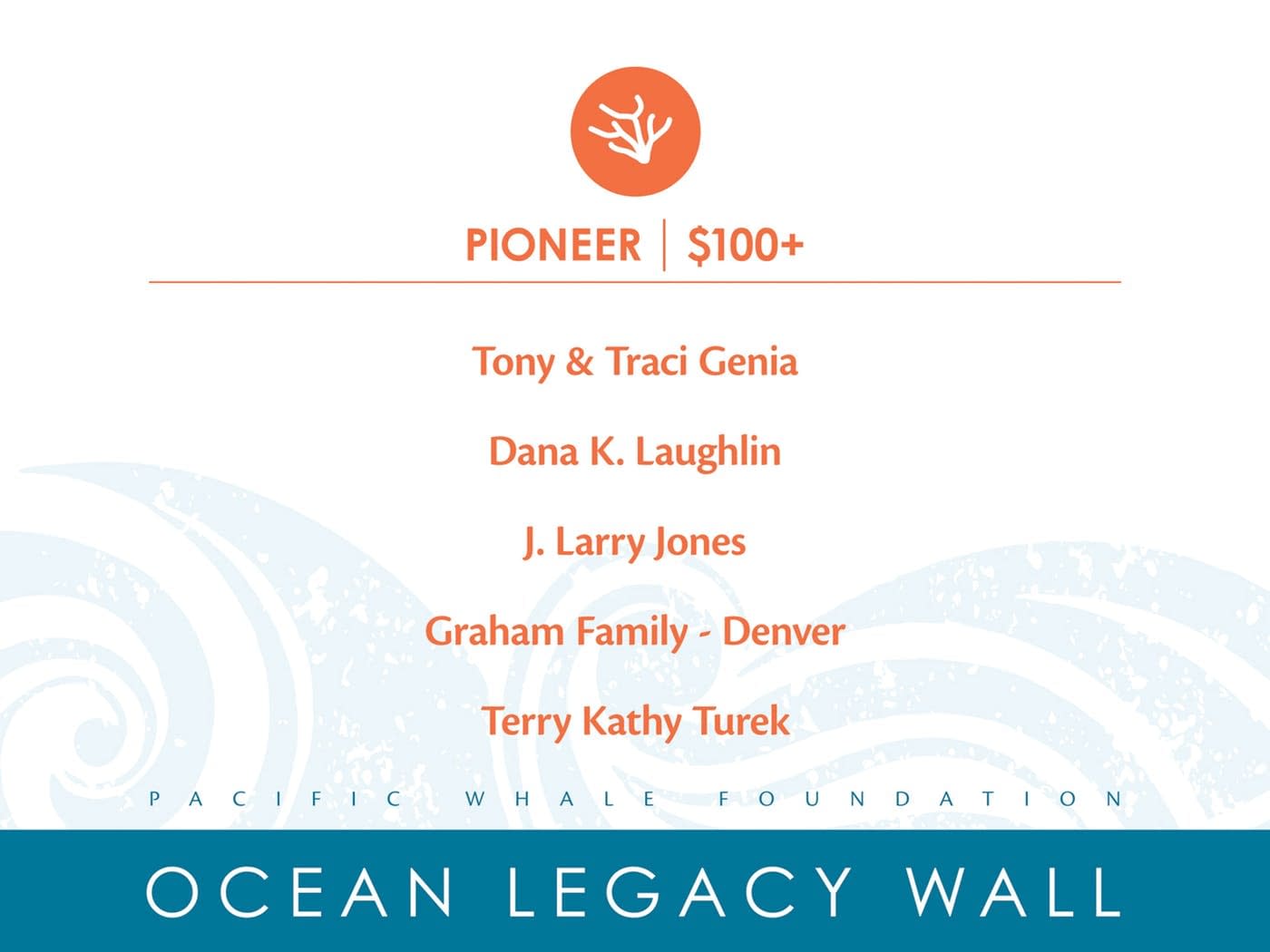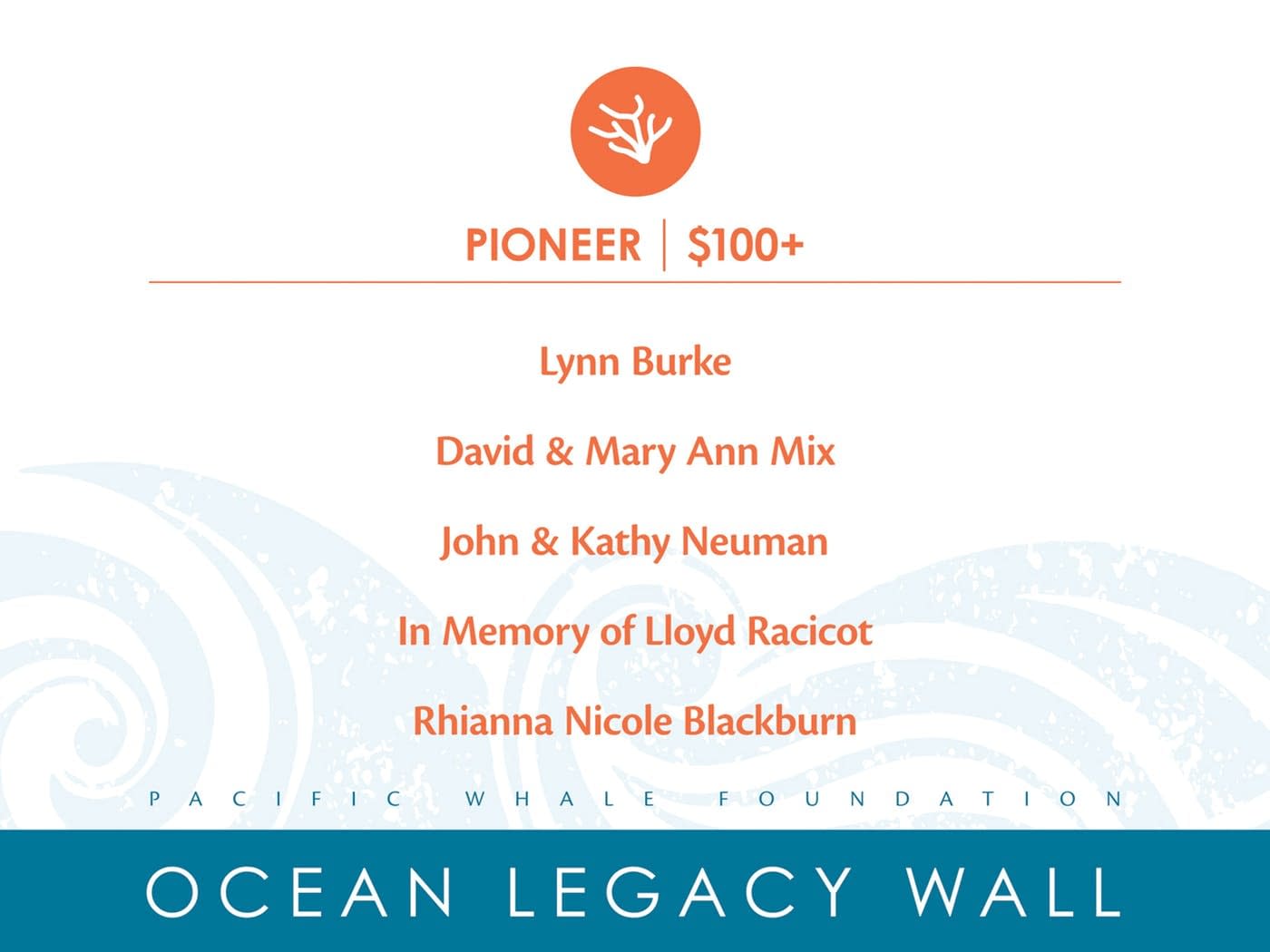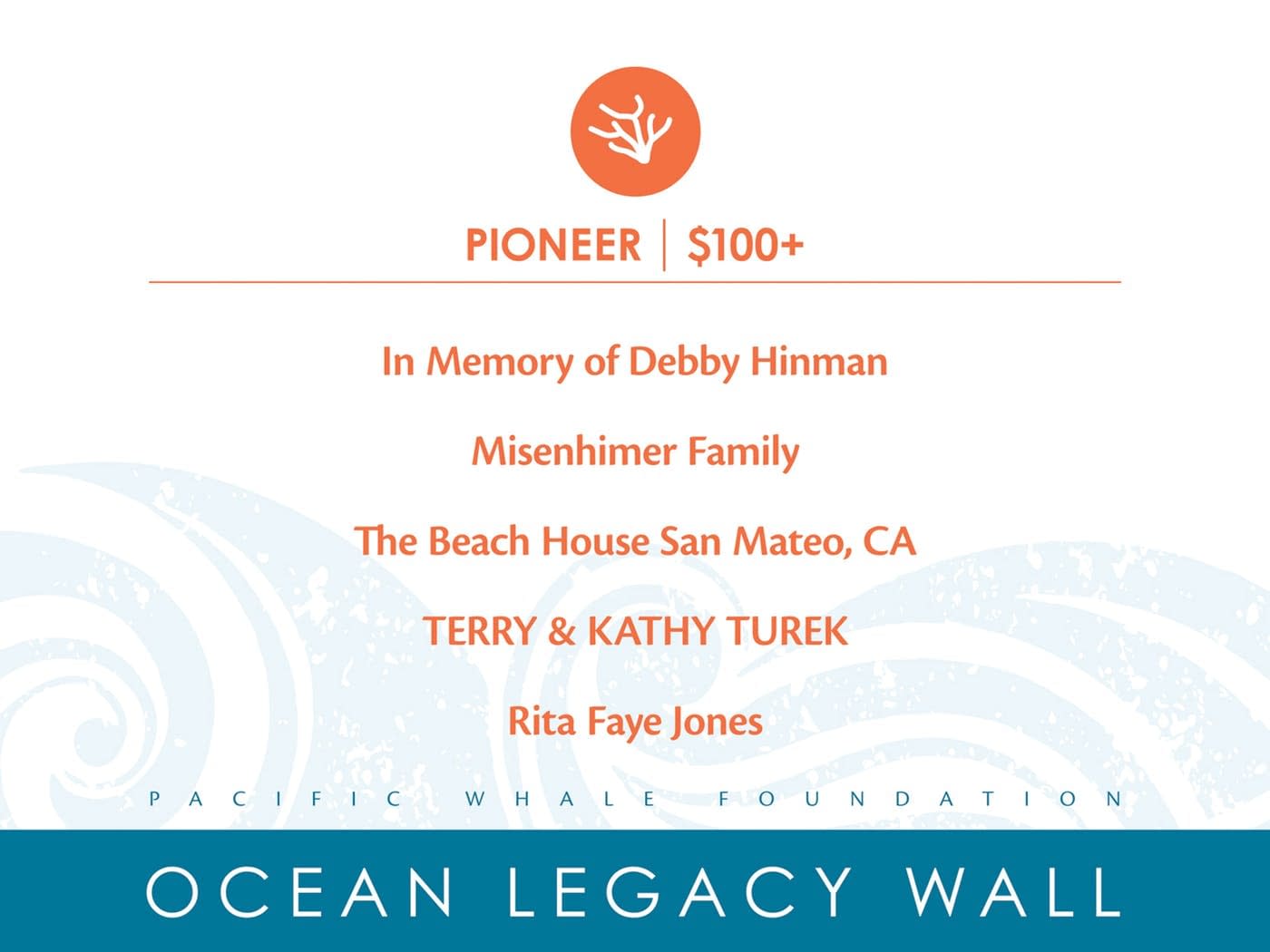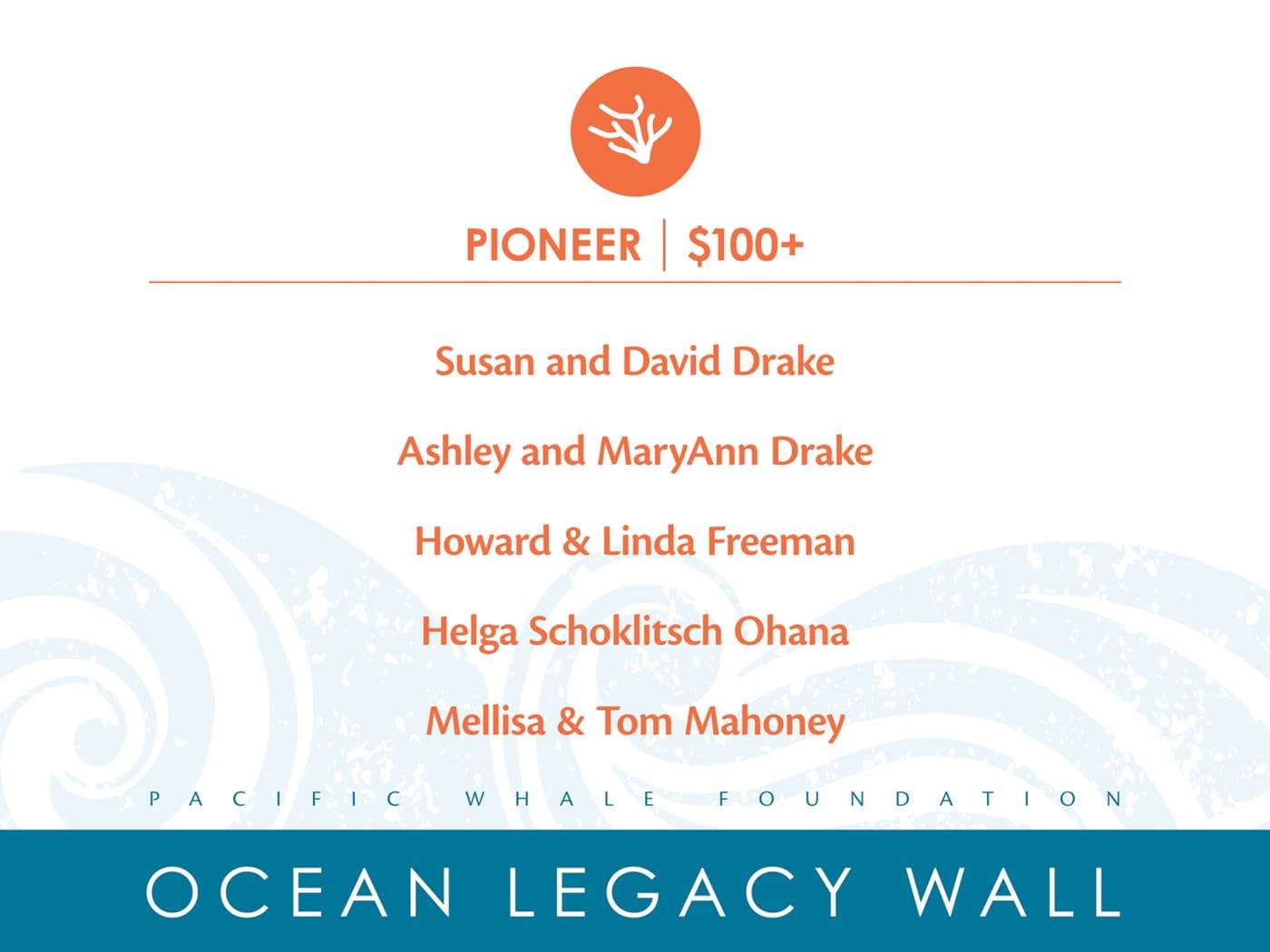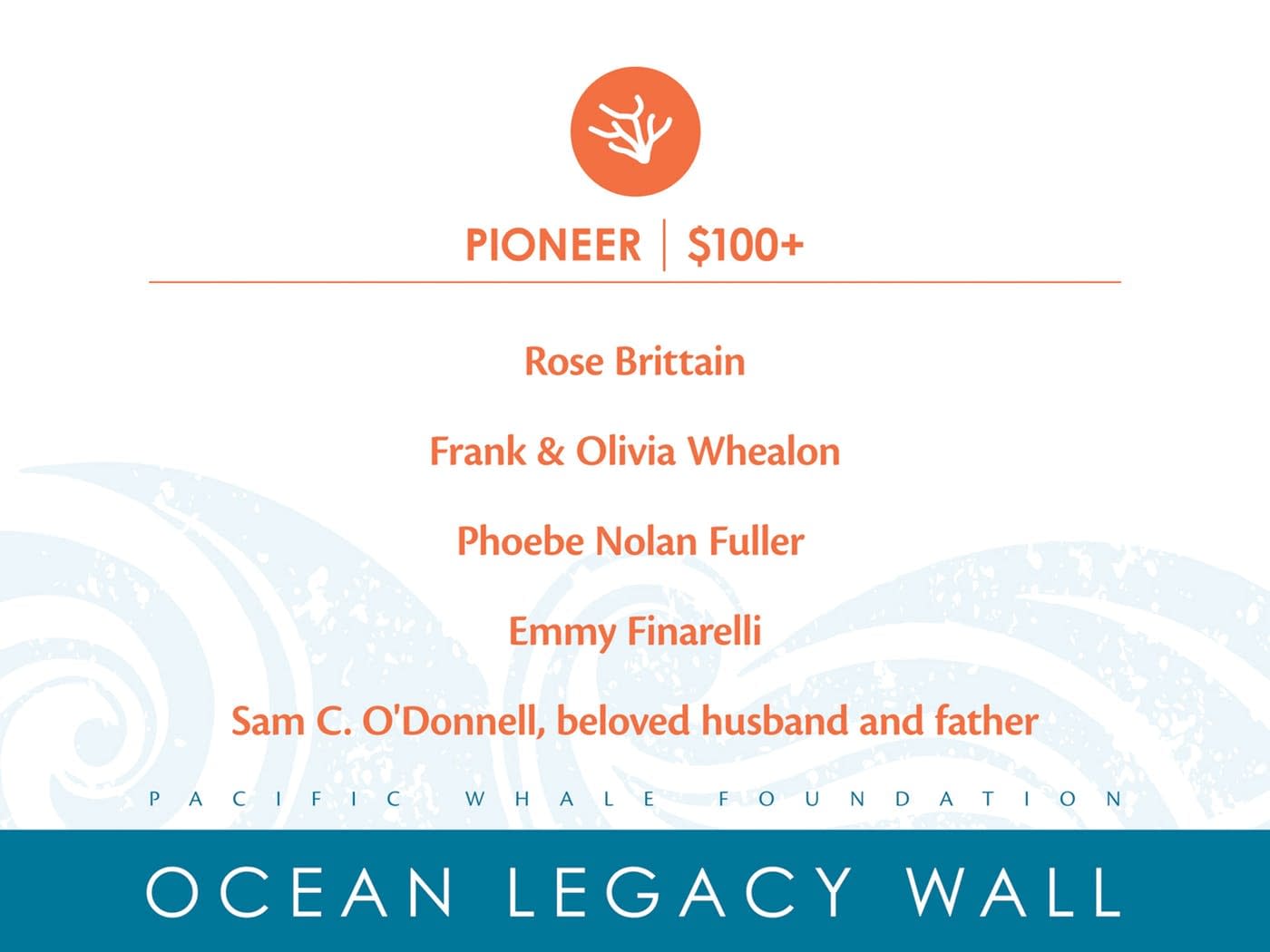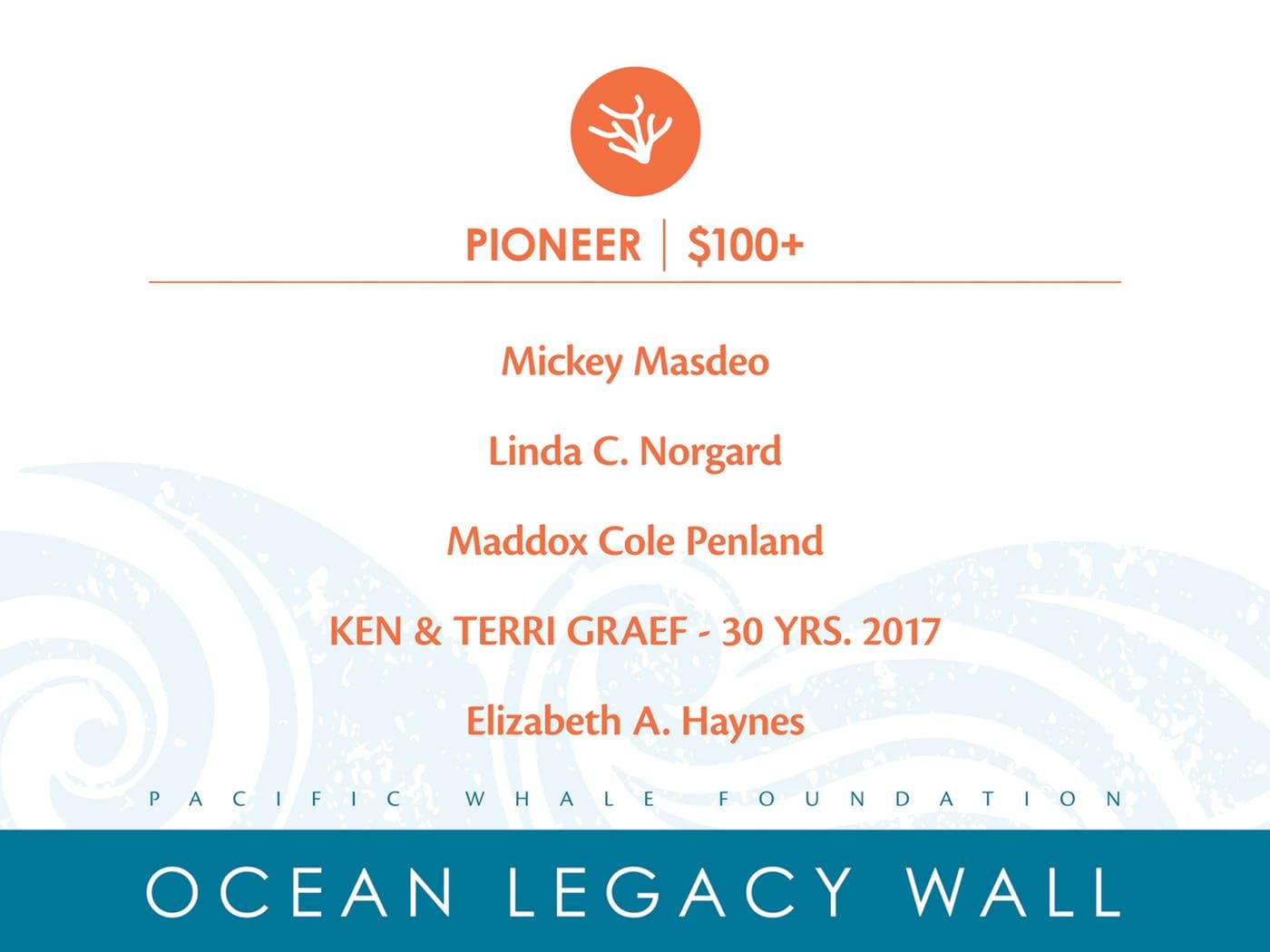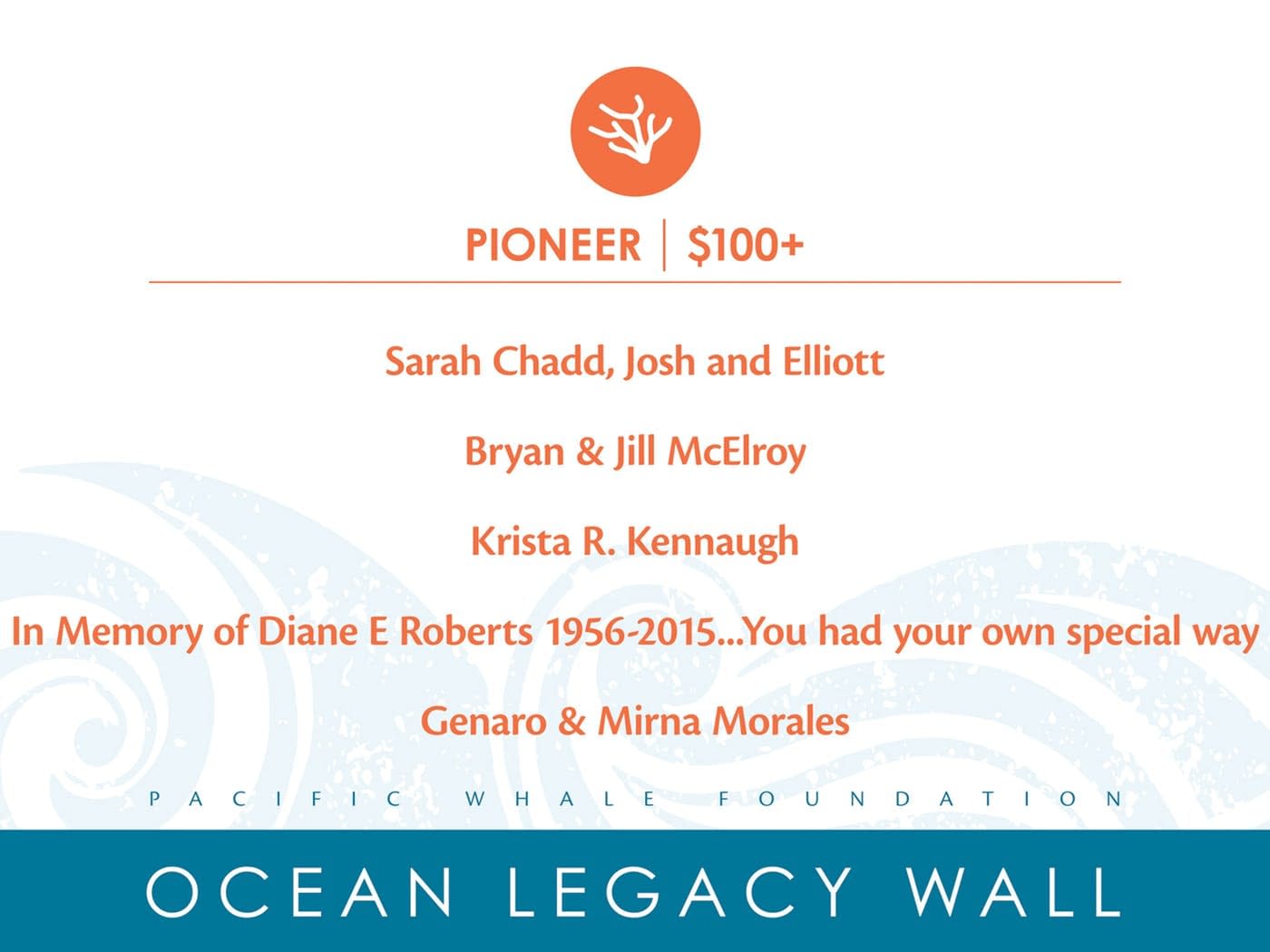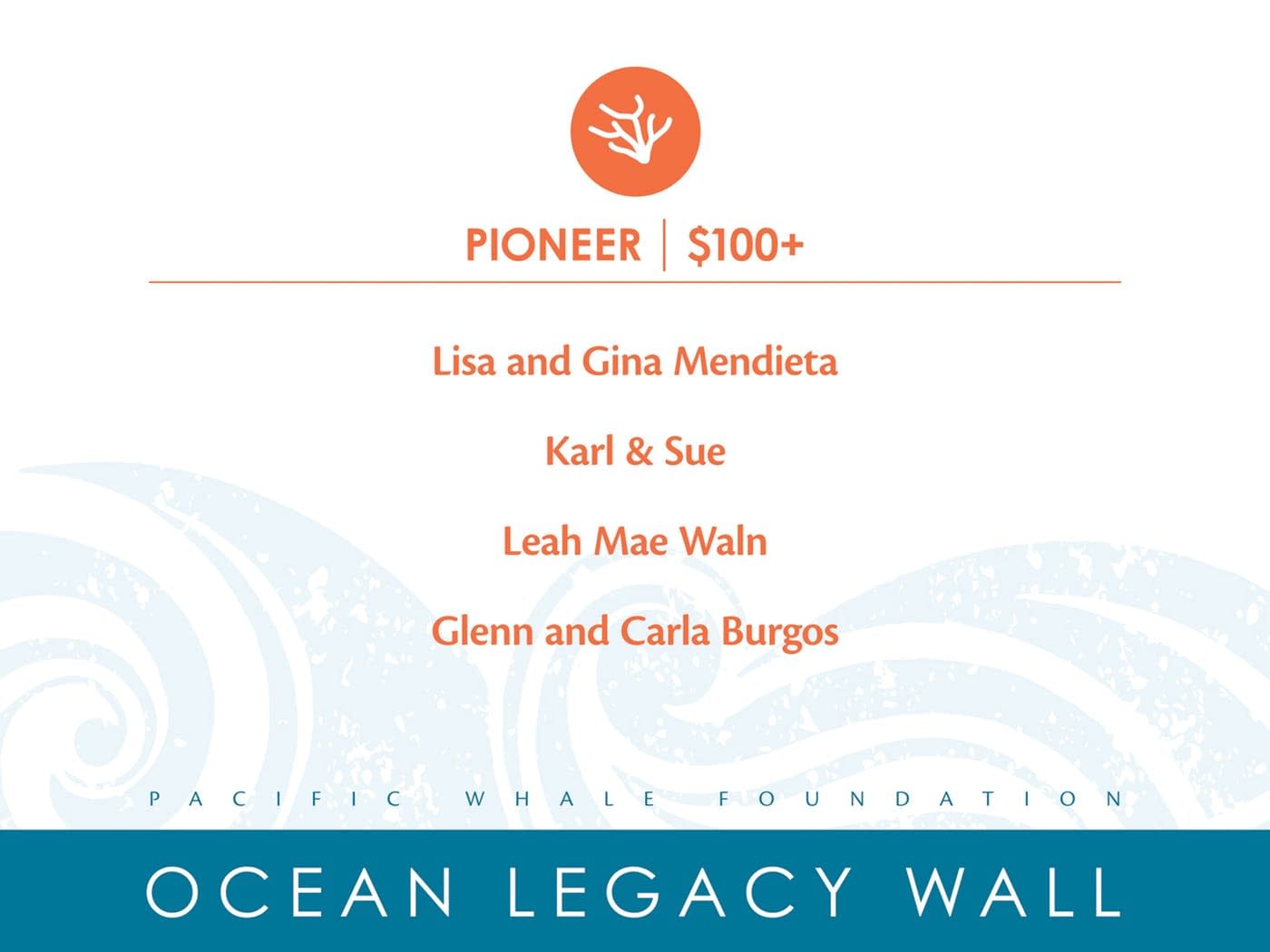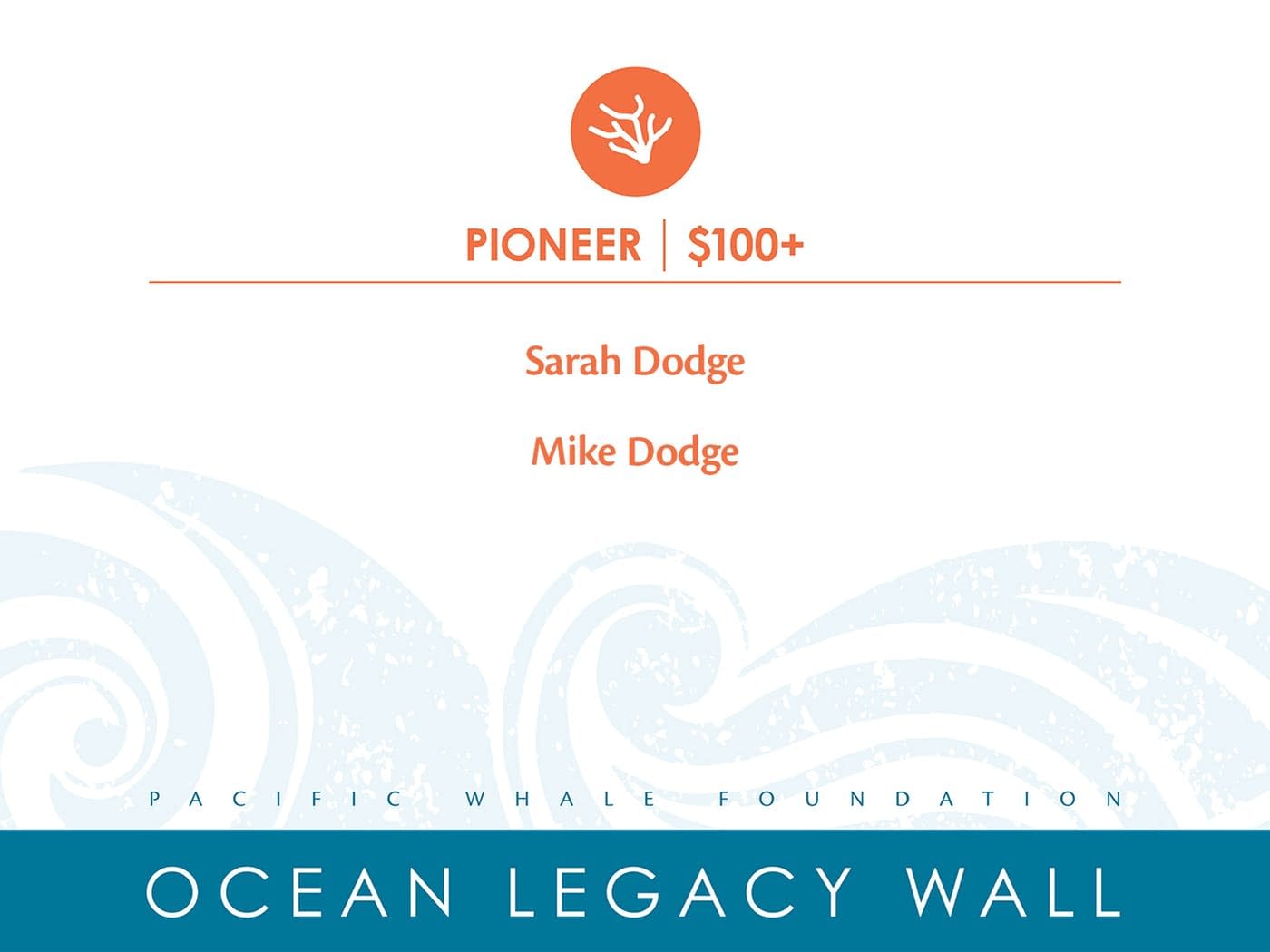 Questions? Please call us at 808-249-8811 or email [email protected]
Pacific Whale Foundation is a non-profit tax-exempt IRSC 501(c)(3) organization: federal tax ID number 99-0207417. Your donation is U.S. tax deductible to the extent allowed by law. Thank you for your support.