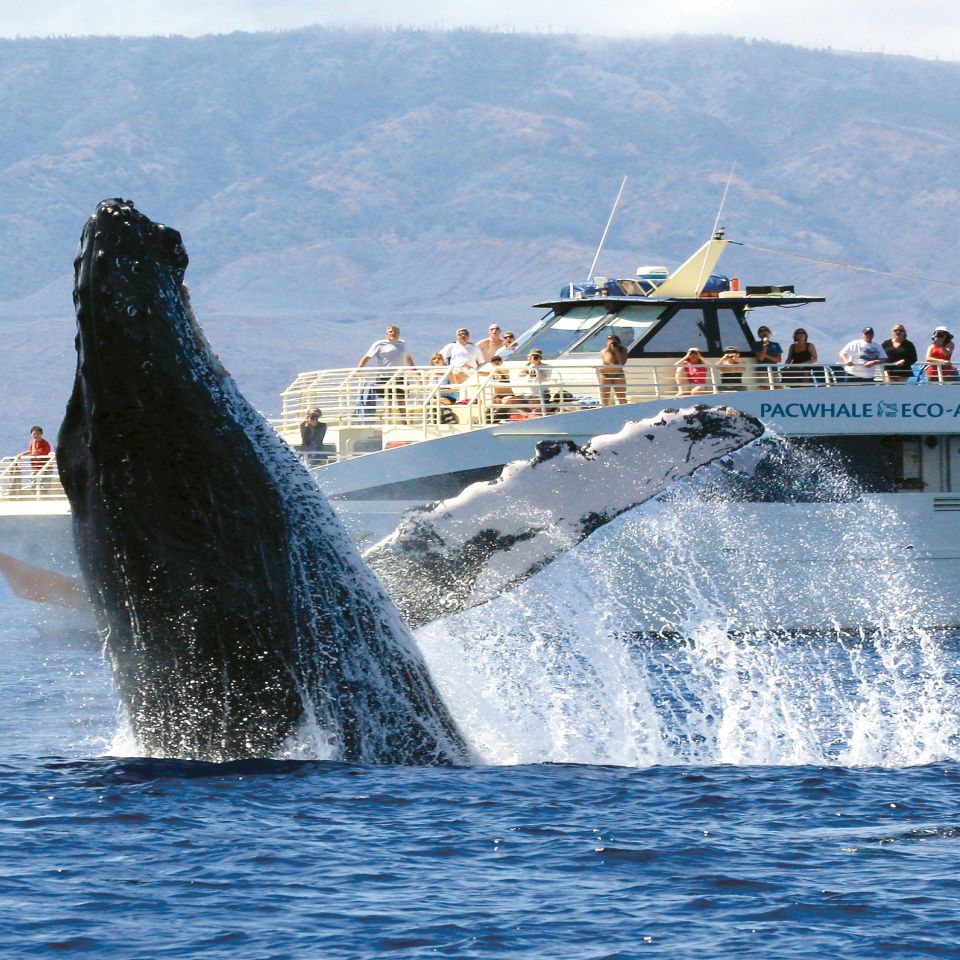 We invite you to stay involved and connected with Pacific Whale Foundation through our virtual offerings and conservation tips you can adopt no matter where you live.
Online Auctions
PWF regularly conducts online auctions designed to raise funds for ocean conservation programs and advocacy. These virtual shopping extravaganzas provide a fun, easy way to support our work and find often one-of-a-kind items donated by local businesses and artisans, sustainable retailers, celebrated restaurants and others.
Past auction items include gift certificates to popular Maui eateries such as South Maui Fish Company, Cane & Canoe and Mill House; hand-crafted works of art including a crocheted whale made using Lily Sugar n' Cream 100% cotton yarn; raw honey from Upcountry Buzz in Kula, Maui; and other supporters who align with our values of conservation and sustainability.
Photo Contributions
Whale and dolphin photo-identification is an important part of PWF's long-term research projects, and we need your help! We invite the public to share photos of dolphin dorsal fins and humpback whale flukes (the underside of the tail) with PWF's Research team to help monitor life-history traits, population trends and habitat-use patterns of whales and dolphins around the world. Simply refer to these instructions and be sure to include your name for photo credit purposes. 
If visiting or living on Maui, the Finders Free program encourages passengers aboard a whale- or dolphin-watch ecotour through PacWhale Eco-Adventures (PWF's social enterprise funding ocean conservation efforts) to submit high-resolution whale-fluke images in exchange for a possible complimentary excursion in the future.
Our researchers collect and catalog these photos to document resights of previously identified and cataloged whales — an applied research methodology known as marked resights. If your donated image matches an individual previously logged into our database, you'll receive notice of a free ecotour within four to six weeks of photo-submission receipt.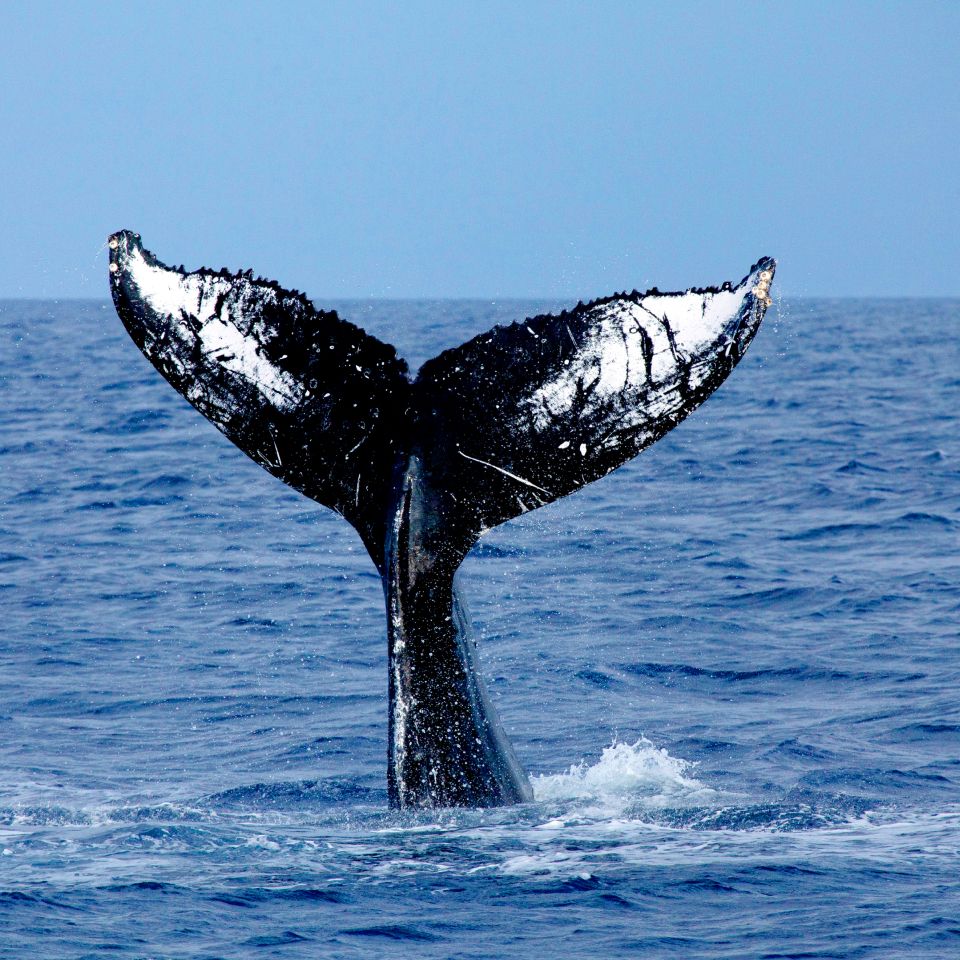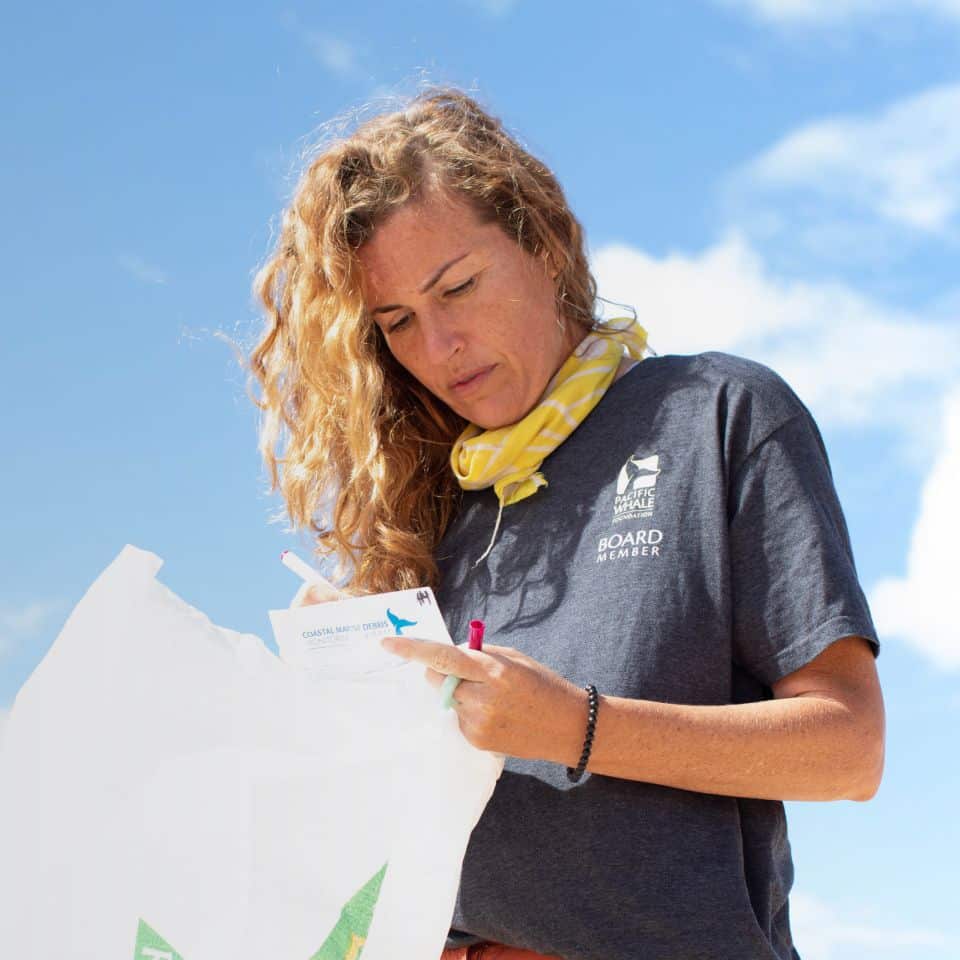 Community Science
We develop and implement community science programs to assist in executing scientific projects and collecting information for ongoing studies. The primary goals of these vital collaborations between researchers and the public is to supplement our systematic research studies by engaging community members in data collection, offer educational opportunities in ocean conservation and provide an alternate source for whale, dolphin and marine debris monitoring. These innovative campaigns help foster greater  awareness of key issues relating to marine conservation and wildlife protection while inspiring a collective commitment to create positive change. 
Pledges
Sign our pledge to combat the 5 Major Threats—bycatch, climate change, marine plastic pollution, unsustainable tourism and vessel collisions with marine animals—impacting marine mammals, such as whales and dolphins, worldwide. 
Sustainable Lifestyle
Beyond raising awareness and acting on your everyday choices, such as replacing plastic straws with reusable ones, switching to beeswax food wraps and other sustainability tips, get involved in advocating for policies and legislation that mitigate the impacts of the 5 Major Threats. . While this may seem like a big ask or even daunting to some, remember that we live in a democracy in which your voice has the power to make a difference.