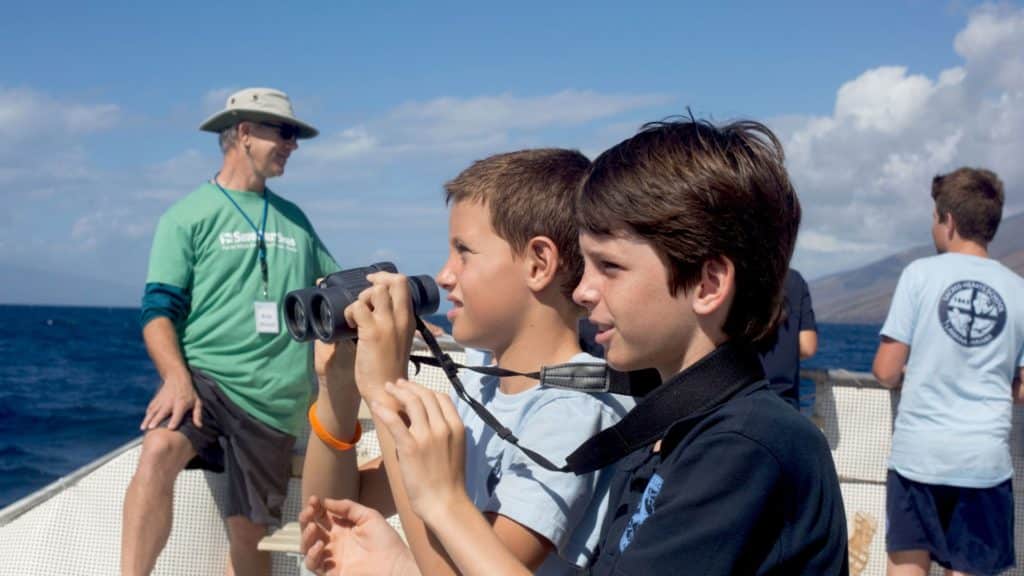 Keiki Whalewatch
Grades Pre K-12
What is Keiki Whalewatch?
---
Designed for school groups in grades PreK through 12, the Keiki Whalewatch program includes a customized 1.5-hour whale-watch led by a Pacific Whale Foundation Education team member. Participating teachers will also have the opportunity to schedule an in-person classroom presentation prior to the whale watch.
Schedule
---
Keiki Whalewatch is offered weekly on Tuesdays and Thursdays, January through April. Click "Request a program" at the top of this page for more information.
Pricing
---
$13/student
Teachers/chaperones are complimentary according to the following adult to student ratios. 
| Grade | Ratio (A:S) |
| --- | --- |
| PreK-1 | 1:4 |
| 2 – 3 | 1:6 |
| 4 – 5 | 1:8 |
| 6 – 12 | 1:10 |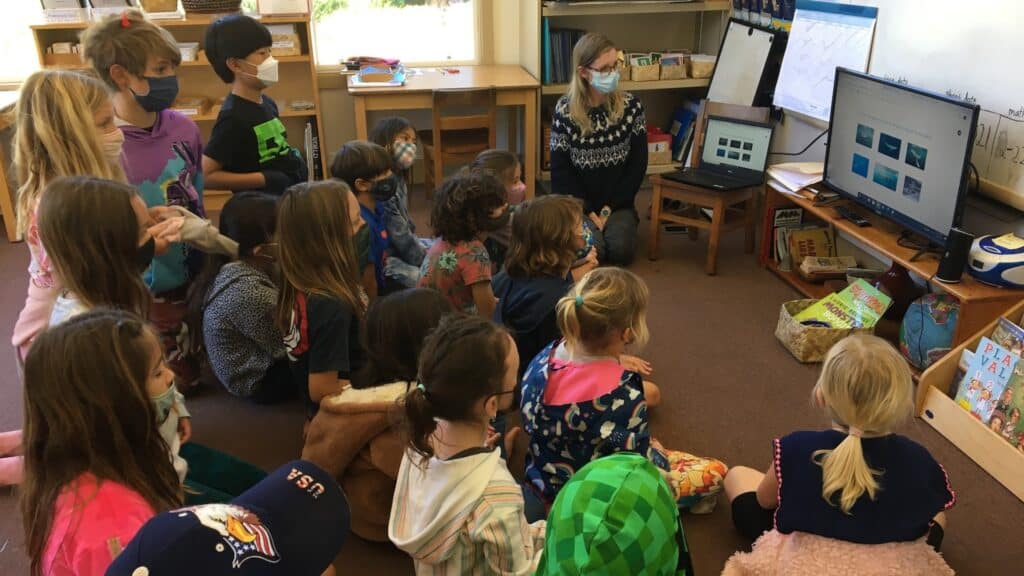 Virtual Keiki Whalewatch
Not currently available. Check back for updates on our virtual programs.
Subscribe for updates around the foundation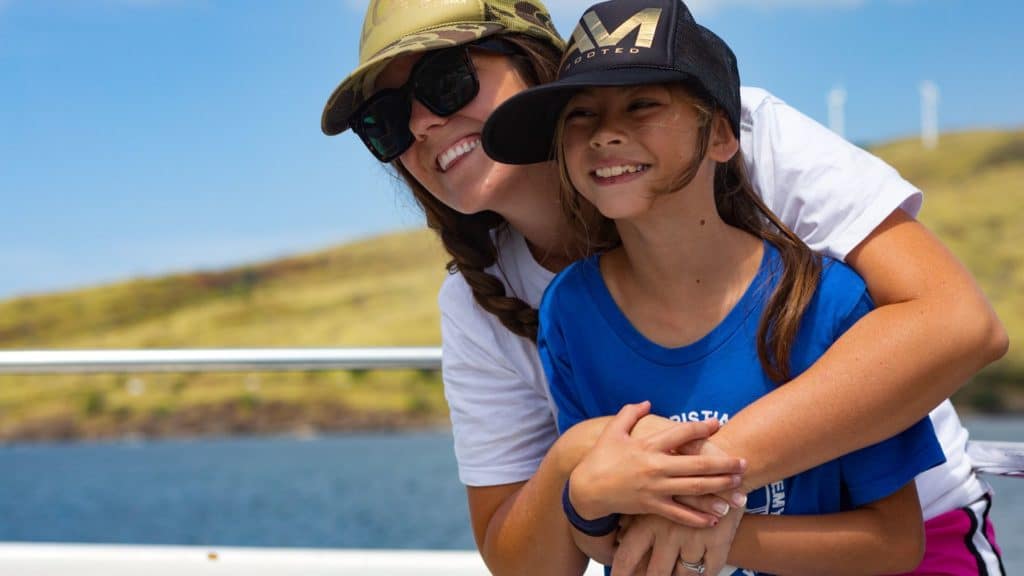 Keiki Whalewatch Plus One
Not currently available. Stay tuned for updates regarding this program.
Limited financial assistance may be available for qualifying classrooms to participate in the Keiki Whalewatch program. Educators interested in financial assistance can apply by sending a completed Classroom Teacher Application to [email protected]. For further assistance, contact us at [email protected] or (808)318-0416. To support our programs including Keiki Whalewatch scholarships, click "financial assistance" above.