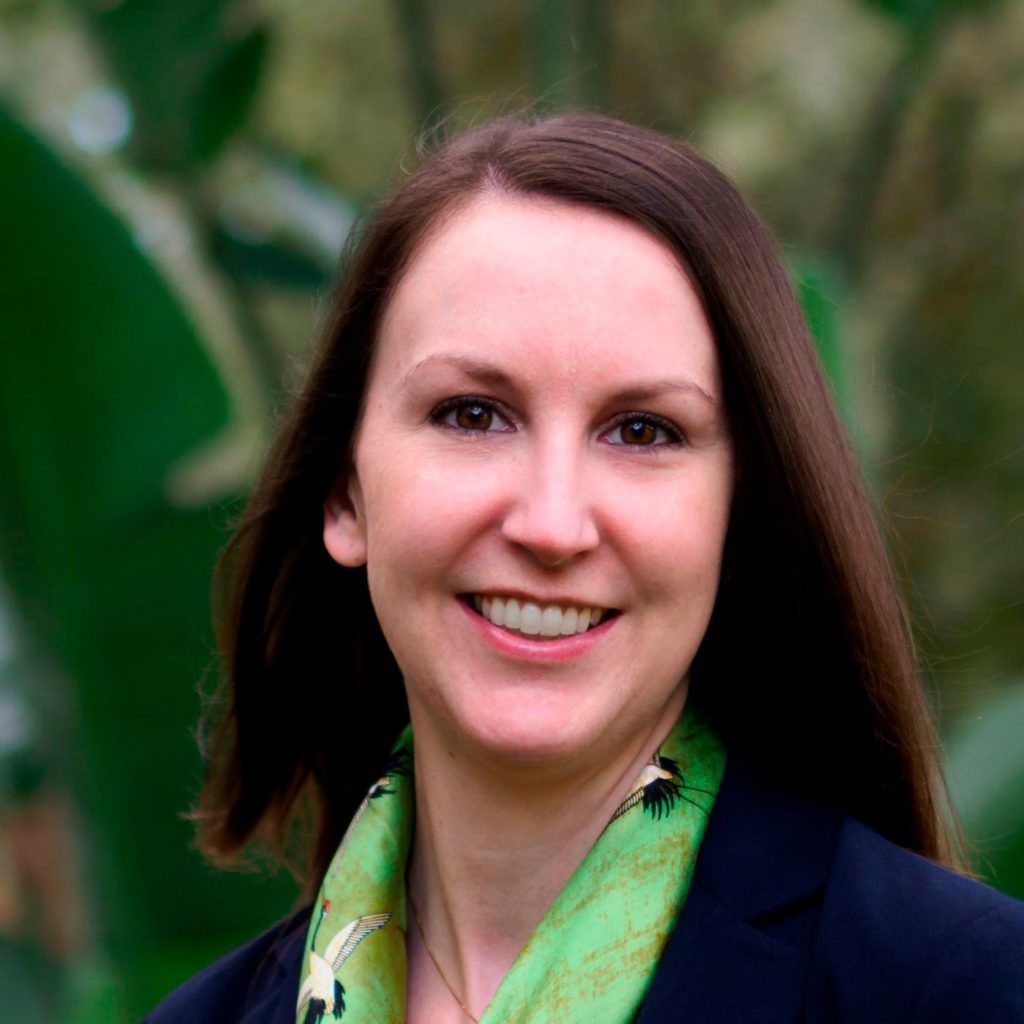 Board of Directors
Mary Kate Rosack
Board Chair
MaryKate "MK" Rosack grew up by the ocean where she embraced a lifelong fascination with oceans and marine mammals, in particular cetaceans, although she says she loves reading and learning about all species.
"I find cetaceans (whales, dolphins and porpoises) especially fascinating due to their complex social structures, how they communicate with each other and how highly intelligent they are," she explains. "There's something amazing about looking into the eye of a whale, and I've been lucky enough to be changed by this experience — both on Maui while on Ocean Spirit [a vessel belonging to Pacific Whale Foundation's social enterprise, PacWhale Eco-Adventures] when a humpback swam under the boat and looked up, and in Alaska when a pod of orcas swam up to, under and around our boat. These are complex creatures that deserve to be protected in their natural environment."
MK strongly believes that our impact on the planet, environment, ecosystem and marine life is long-lasting, and that the choices we make today directly affect the health of our oceans. "We need to protect our oceans so that they will be there for future generations to enjoy," she professes.
Having spent much of her life in Florida before moving to Nashville, Tenn., MK's affection for cetaceans was largely imprinted by her surroundings and encouraged her commitment to ocean conservation, particularly addressing the plight of the critically endangered North Atlantic Right Whale.  "We are fortunate to have this population migrate from the Northeast down to the Georgia/Florida coast each winter to give birth," she says, adding that NOAA estimates only 360 North Atlantic Right Whales remain with their survival threatened by entanglement in fishing gear and vessel strikes. "With deaths outpacing births in this population, we are at risk of them going extinct," MK continues. "This has left a lasting impression on me to be even more conscious of my impact on our local ecosystem and to raise awareness about this endangered species."
As a tireless advocate of reducing our reliance on single-use plastics that contribute to marine debris, MK understands that even the smallest change in our collective behavior can have a big impact. "We should all be more conscious of our impact on our planet, environment and ocean ecosystems," she espouses.
Fueled with a passion for conservation and armed with more than 15 years of experience in marketing and brand management with Fortune 500 companies such as Procter & Gamble and Darden Restaurants, MK currently serves as Executive Director of Annual Giving for Vanderbilt University. She holds a bachelor's degree in Advertising and an MBA from the University of Florida, as well as certificates in Nonprofit Management, Grant Proposal Writing, and Fundraising from Rollins College Edyth Bush Institute for Philanthropy & Nonprofit Leadership. Armed with such impressive credentials, MK brings invaluable talent and know-how to the PWF Board.
Having already served as a PWF Board Member several years, MK expresses excitement about expanding the Board by bringing on new directors. "I hope that together we can create a Board that helps with the long-term sustainability of the organization, and I am so thankful to be able to volunteer my time with Pacific Whale Foundation."