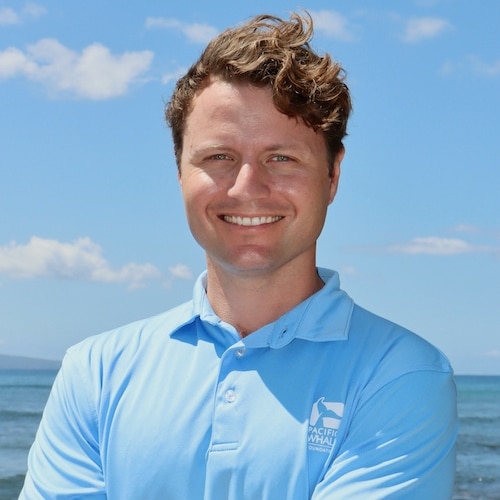 Staff
Jens Currie
Chief Scientist and Research Program Co-Director, Domestic Lead
Jens Currie is the principal investigator for our Hawaiʻi research studies and directs our domestic research activities. His research focuses on modeling anthropogenic and environmental impacts on cetacean populations. Recent research has been focused on developing guidelines for the whale watching industry to minimize disturbance, and using UAS (drones) to develop growth curves and body condition indices for various species of dolphins. Jens has a wide and varied background including studying lobster fecundity in the Northwest Atlantic Ocean, modeling the impacts of aquaculture pens on the surrounding marine environment, evaluating ecosystem goods and services in coastal South Africa and determining impacts of vessel traffic on Hawaiʻi's humpback whales. Jens is currently undertaking a PhD at the University of Hawai'i at Manoa studying blackfish foraging success, focusing on false killer whale recovery strategies.
Memberships and affiliations:
Jens advises on anthropogenic impacts to cetaceans to: the USA Marine Mammal Commission, USA National Marine Fisheries Service, and the Hawaiian Islands Humpback Whale National Marine Sanctuary. Jens currently serves as the primary research chair on the Hawaiian Islands Humpback Whale Marine Sanctuary advisory council, is an invited member of the Scientific Committee of the International Whaling Commission, a member of the Society for Marine Mammalogy, a first responder for NOAA's Marine Mammal Stranding and level 3 responder for NOAA's Hawaiian Islands Large Whale Entanglement Response team.