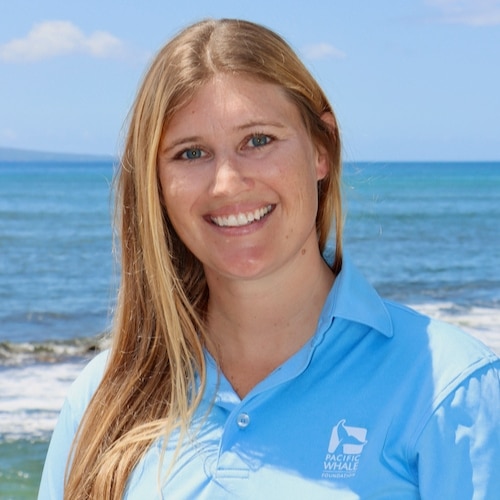 Staff
Grace Olson
Research Biologist, Hawaiʻi
Grace Olson is a research biologist based in Hawaiʻi and curates our dolphin photo-identification catalogs. Grace has substantial experience working with dolphin photo identification of both marine and freshwater cetaceans and during her studies she initiated identification catalogs for Amazon river dolphins in Brazil and Peru. Grace's graduate research focused on sound patterns of social vocalizations produced by Amazon River dolphins in Peru. She joined PWF in 2017 to manage photo-identification catalogs for several dolphin populations and assist with Hawaiʻi field studies.
Memberships and affiliations:
Grace currently serves as a level 1 member of NOAA's Hawaiian Islands Large Whale Entanglement Response team.