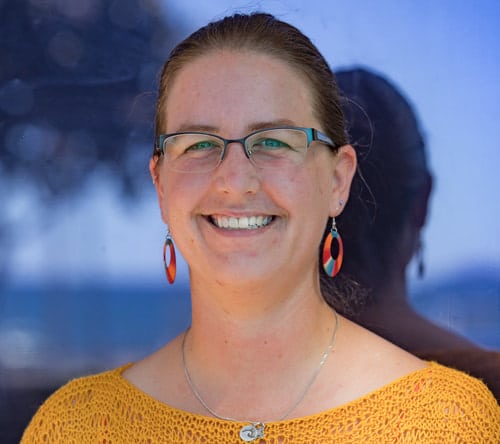 Staff
Florence Sullivan
Research Biologist, Hawaiʻi
Florence Sullivan is a research biologist based in Hawaiʻi and curates our North Pacific humpback whale photo-identification catalog. Florence's graduate work focused on exploring gray whale foraging ecology and behavior patterns relative to prey availability and vessel disturbance on the Oregon Coast. Previously she has worked with the Environmental Science Center in Seattle, teaching marine conservation to K-12 students, and as an oceanography contractor for NOAA Auke Bay Laboratory on joint fisheries-oceanography surveys in the Bering Sea. She joined PWF in 2019 as a research analyst and transitioned to her current role of research biologist in 2022.
Memberships and affiliations:
Florence currently serves as a level 1 member of NOAA's Hawaiian Islands Large Whale Entanglement Response team and is a member of the Society for Marine Mammalogy.