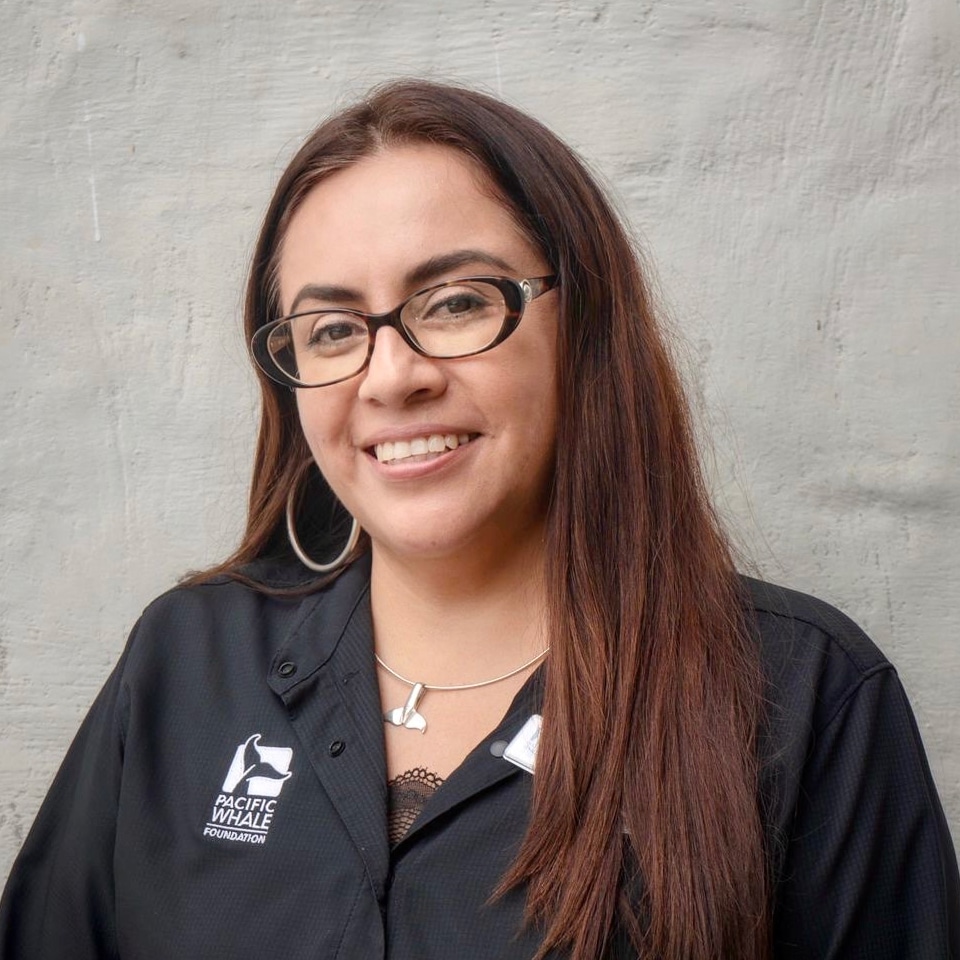 Staff
Dr. Cristina Castro
Programs Director, Ecuador
Dr. Cristina Castro is an Ecuadorian researcher and principal investigator for our research studies in Ecuador. Dr. Castro has been leading PWF's field studies on humpback whales in Machalilla National Park since 2001. Our Ecuador research started as a continuation of the population monitoring project that Dr. Castro implemented for her dissertation research and has expanded in scope to investigate emerging conservation threats to whales and dolphins, such as bycatch and entanglement in fishing gear.
Memberships and affiliations:
Cristina advises on anthropogenic impacts to cetaceans to: the Ecuadorian National Assembly, Ecuadorian Environmental Ministry, and Machalilla National Park.
Cristina currently serves as an invited member of the Scientific Committee of the International Whaling Commission and is a member of la Sociedad Latino Americana de Mamíferos Aquáticos (SOLAMAC).