What a thrilling day out on the water during our Lanai Snorkel & Dolphin Watch Ecotour over the weekend; passengers and our special guest onboard, Dr. Cristina Castro, had the opportunity to see false killer whales! Cristina is Pacific Whale Foundation's Research Director in Ecuador and was here joining our international team from Australia for a yearly leadership development conference with the board of directors.
While passengers enjoyed snorkeling off Lanai at Manele Bay, our crew received a call from the research department that false killer whales were in the area!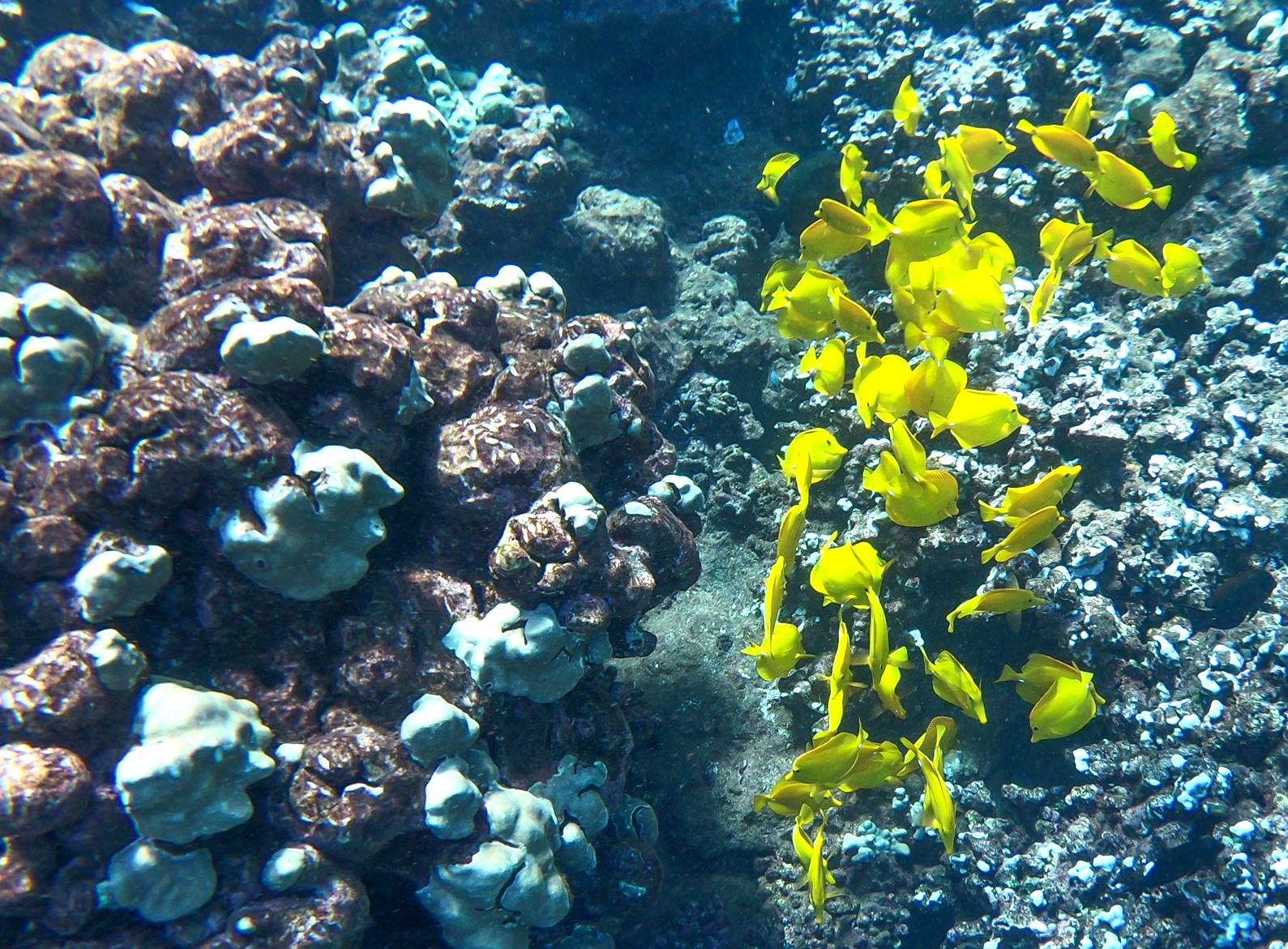 Luckily, one of our professional photographers, Chris Cap, was also onboard and managed to get dorsal images for our Research department, who is currently focusing much of their efforts on learning about false killer whales in order to protect Hawai'i's endangered population.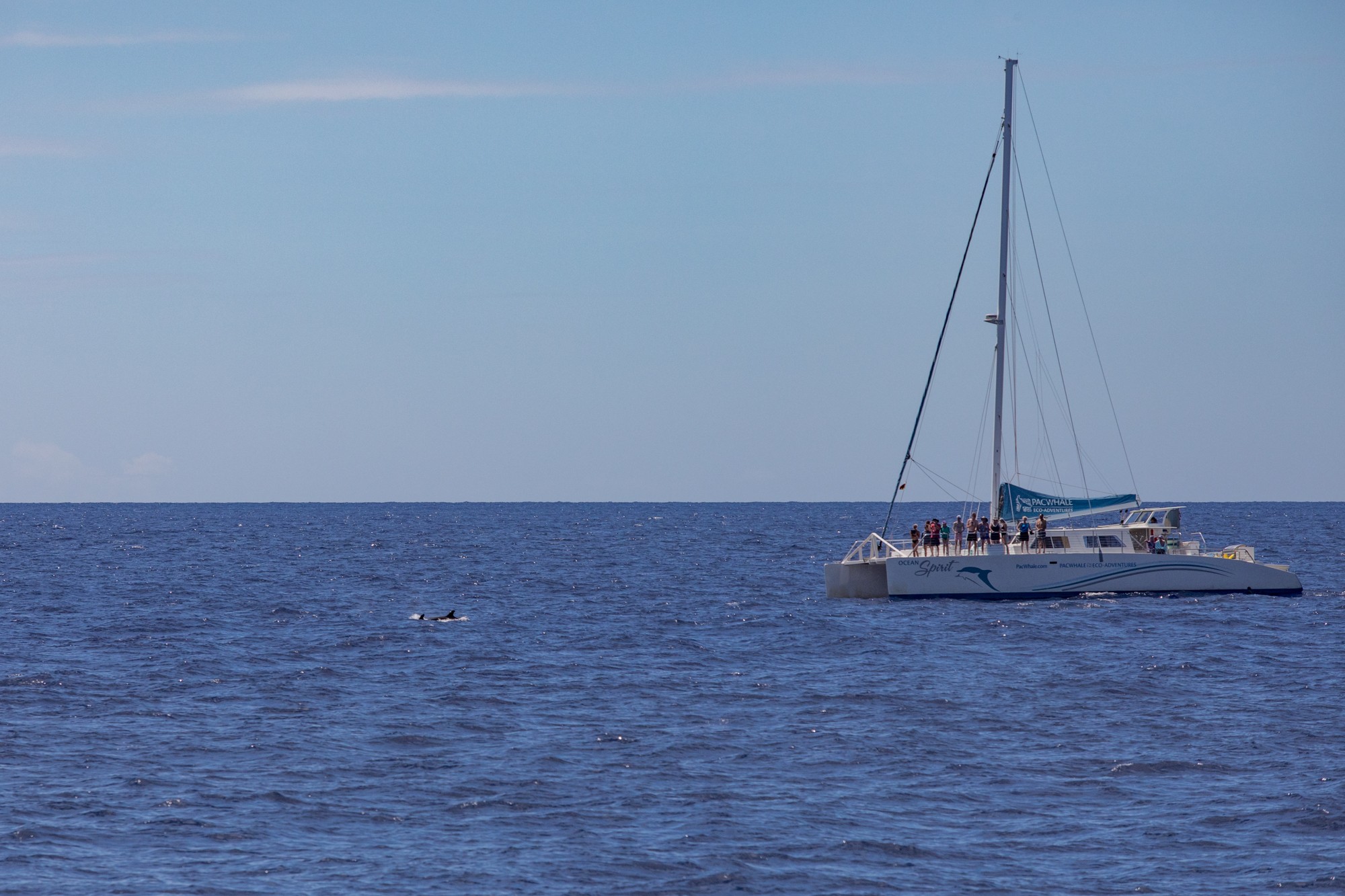 It was a treat for all passengers onboard who had to see these fascinating and elusive creatures up close in the wild. But wait, there's more! – on the way back to Lahaina harbor our guests were also treated to a pod of over 150 spinner dolphins!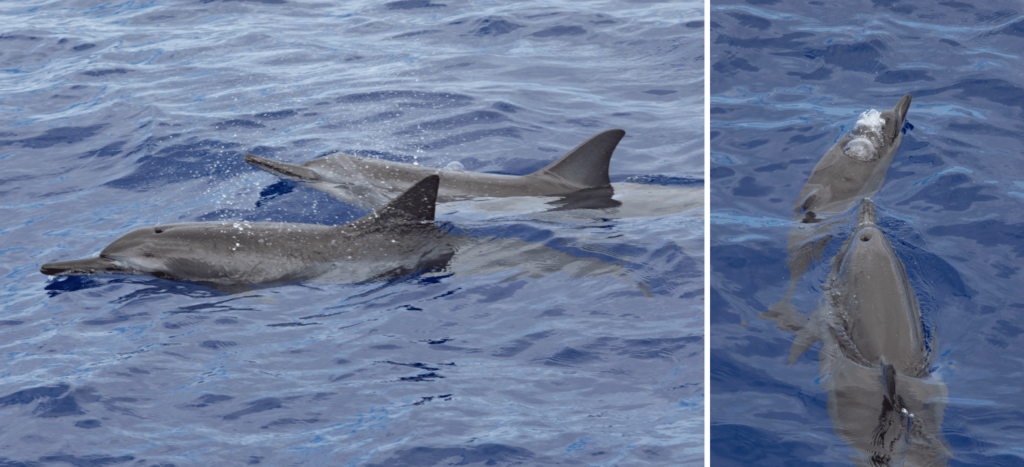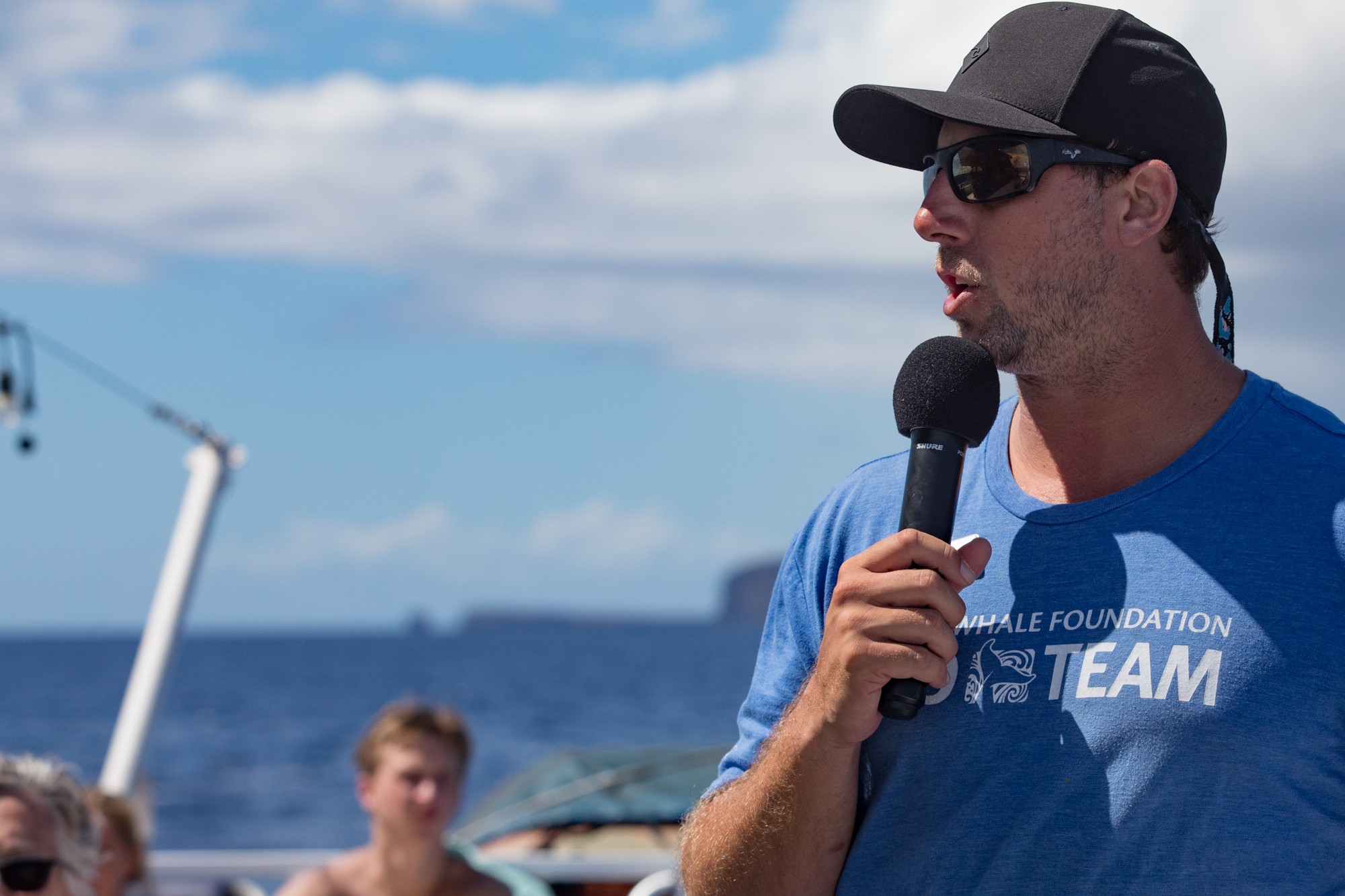 The Certified Marine Naturalist onboard, Christopher Ferrante, is a Pacific Whale Foundation five-year veteran. He does a phenomenal job informing passengers about false killer whales and dolphins in general…. Do you know (without googling) what the difference is between a dolphin and a porpoise? 
What will YOU encounter on one of our daily dolphin watches? Book your adventure today at PacWhale.com.