Pacific Whale Foundation Eco-Adventures Australia (PWFEAA), an affiliate of nonprofit ocean conservation organisation Pacific Whale Foundation (PWF), announces its new Hervey Bay Virtual Whalewatch (HBVW) designed for Australian students in grades 4–8! An innovative educational tool, HBVW presents an hour-long simulated whale watch featuring the sights, sounds and expert narration of the in-person experience with added educational activities suitable for individual or classroom viewing and instruction.
Through this virtual presentation, students are exposed to the wonders of the magnificent South Pacific humpback whales as they pause to rest, breed and nurture newborns before continuing their epic annual journey. A designated resting place, this unique habitat off of Australia's eastern Queensland coast currently boasts an abundance of whales as whale season is in full swing with rambunctious juveniles eager to prove themselves to established males jockeying for a mate and mothers caring for young calves.
As a conservation organisation, we are really pushing to assist our schools with environmental education and are open to working with them in any way that we can. Pre-pandemic, we used to physically go out to a lot of schools within driving distance of southeast Queensland where Hervey Bay is situated. When Covid hit, that stopped so we developed HBVW to continue PWF's outreach here in Australia. What that really means for us is that instead of just having that small drivable market we can now impact any school anywhere in Australia and do it year-round.

– PWFEAA Operations Director and Captain, Andrew Ellis
Innovative and thoughtfully curated, Hervey Bay Virtual Whalewatch provides a window into Australia's Great Sandy Marine Park, a heavily regulated, pristine ecological treasure adjacent to K'Gari (Fraser Island), the largest sand island in the world comprising two vital biospheres. The self-guided, approximately one-hour virtual session is designed to mimic an actual whale-watch ecotour as closely as possible and employs pre-recorded footage peppered with educational prompts and exercises to stimulate student engagement.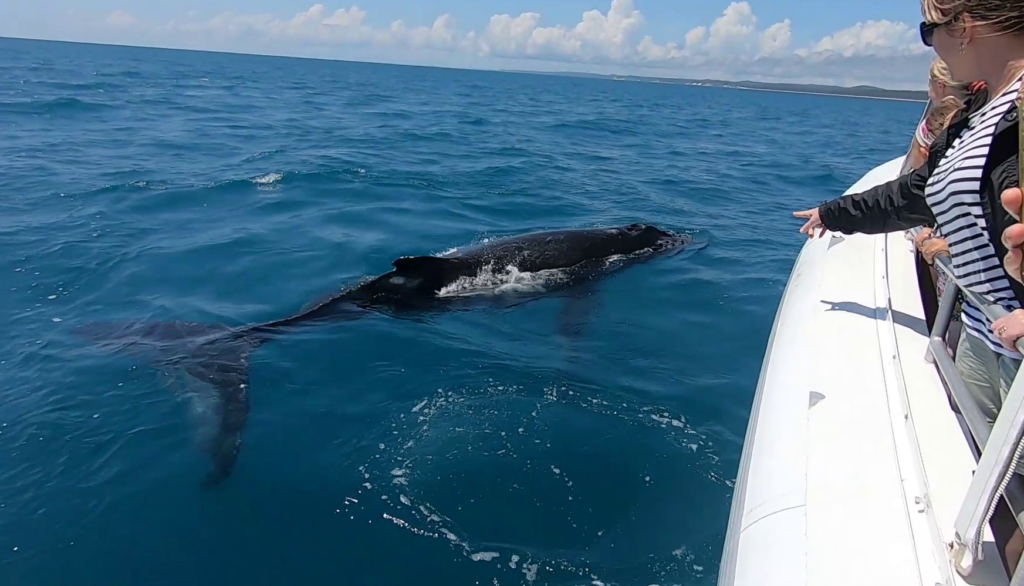 The program, which is currently available and will be throughout the year, can be utilised by schools as a stand-alone educational activity or in tandem with a PWF naturalist if easily accessible within the Queensland region. Patterned after the successful Virtual Keiki (children) Whalewatch educational offering by PWFEAA's parent organisation created during the global pandemic, HBVW aligns with its predecessor in teaching the next generation of ocean stewards the importance of protecting and respecting marine environments and wildlife.
"The goal of this type of program is to simulate the real-life/in-person experience as closely as possible," explains PWF Education Manager Robyn Ehrlich. "Through Hervey Bay Virtual Whalewatch, we want participants to gain an understanding about and appreciation for humpback whales and what they can do to help."
Although humpback whale populations have similar characteristics regardless of location, the educational content shifted slightly with updates specific to the unique behaviour of South Pacific humpback whales as they migrate to Hervey Bay primarily to rest before heading to colder waters to feed. Among the myriad of lessons included in the Hervey Bay Virtual Whalewatch are the migration route of South Pacific humpback whales and why they come to Hervey Bay, whale anatomy, general behaviour such as fluke (tail) and pectoral fin slaps, diet and foraging practices, the importance and distinction of whale songs, conservation measures including distance requirements for tours and other vessels and grade-level appropriate narration for each video segment shot on board Pacific Whale Foundation Eco-Adventures Australia's Ocean Defender.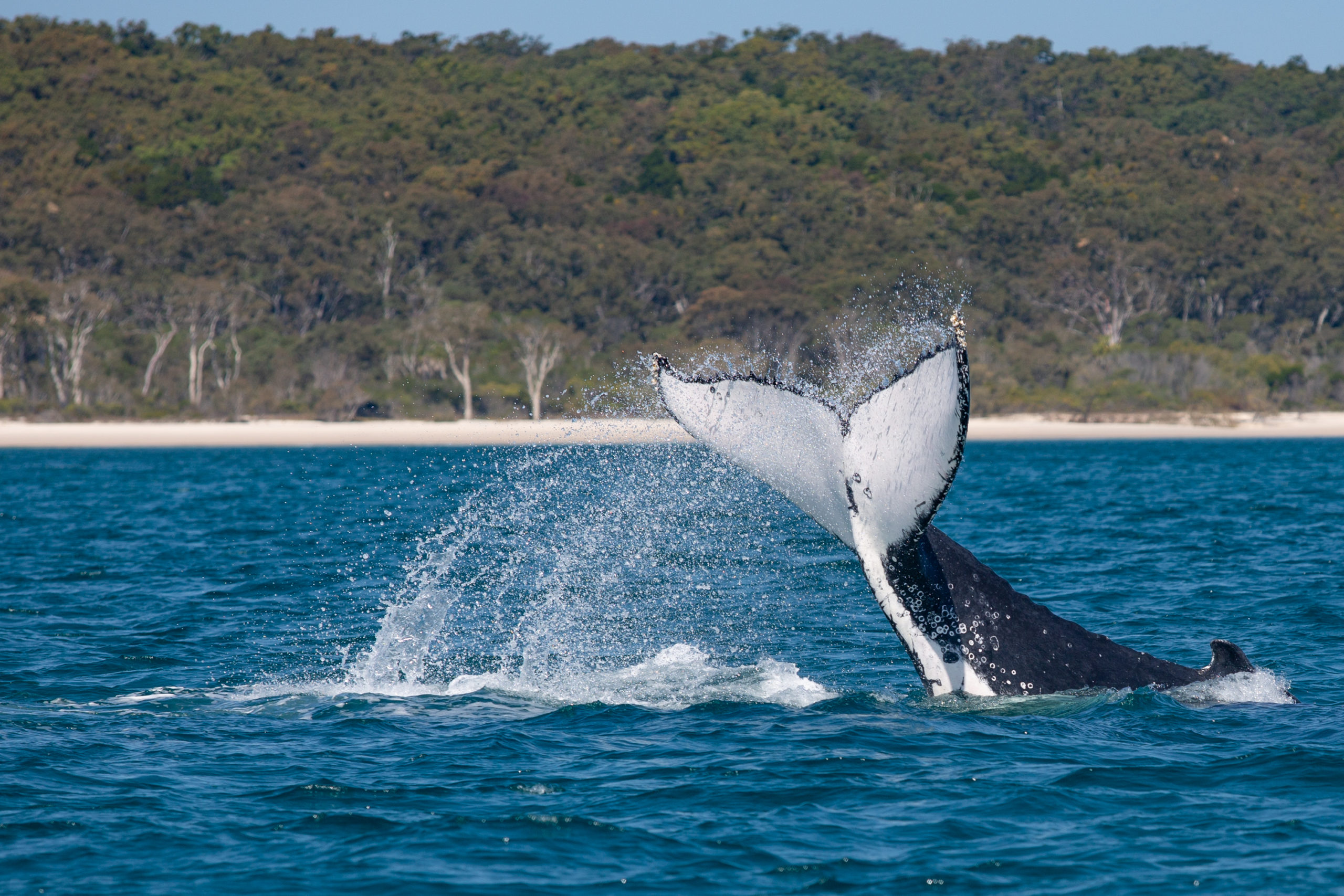 For PWFEAA, this is only the beginning of extending its educational reach beyond Queensland to the rest of the continent through its virtual whale-watch program, Ellis confirms. "There definitely will be upgrades as we continue this offering in the future."
For more information or to sign up for Pacific Whale Foundation Eco-Adventures Australia Hervey Bay Virtual Whalewatch, email [email protected] or visit pacificwhale.com.au/virtual-offerings. To book an in-person whale watch, visit pacificwhale.com.au.