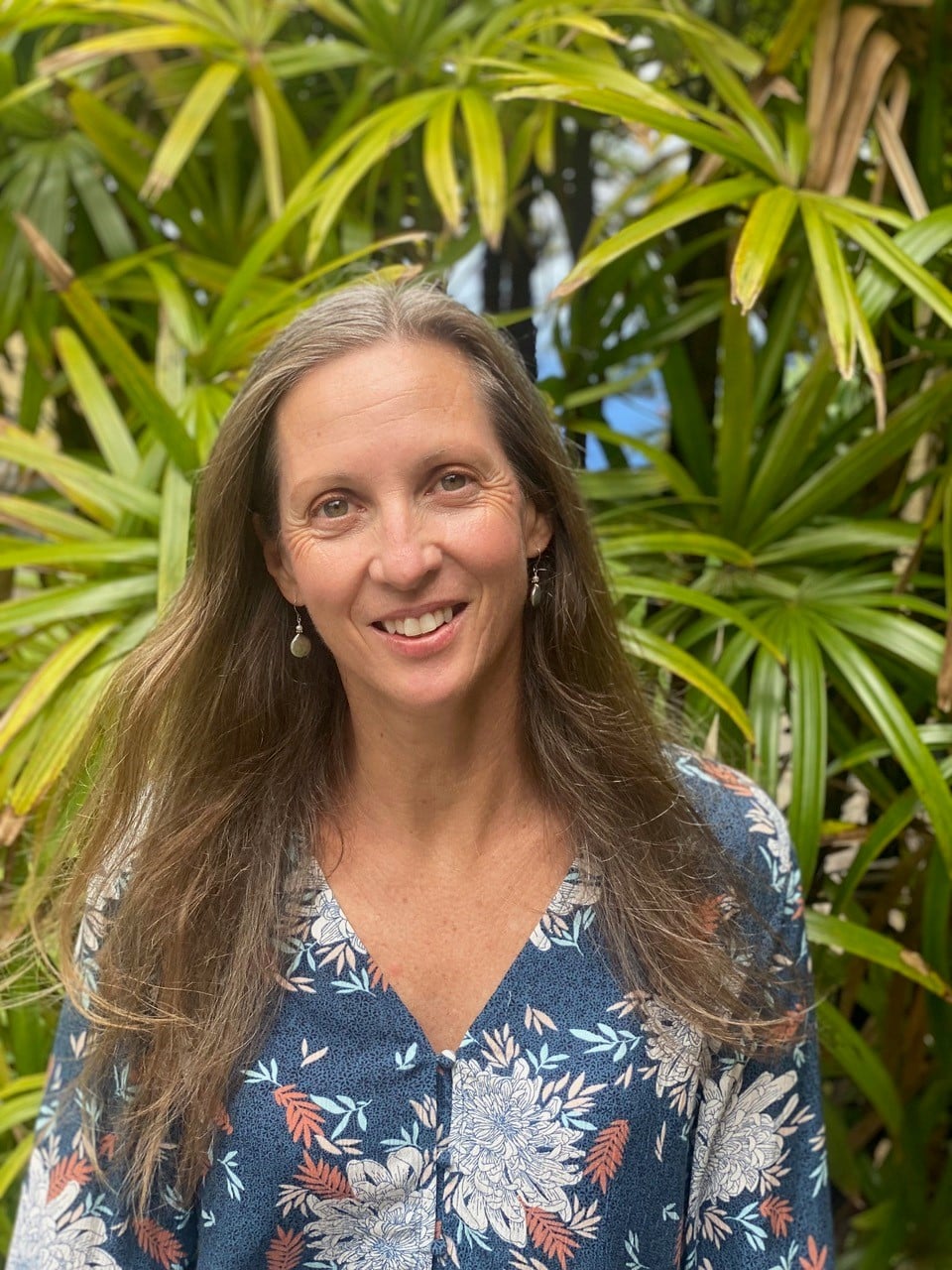 Board of Directors
Lisa Vogt
Board Secretary
Lisa's journey, fueled by her unwavering passion for animal welfare, conservation, and the environment, has led to the honor of joining the Board of Directors for the Pacific Whale Foundation. Her commitment to the betterment of our planet and its creatures shines through her active involvement with PWF, demonstrating this dedication as a volunteer project manager, prior to becoming appointed to the BOD.
A recent transplant to the breathtaking landscapes of Maui, Lisa embarked on this adventure with her husband and their senior dog. Lisa's connection with the natural world began early in her life while growing up and receiving her education in Australia. Surrounded by the beauty of the ocean, she engaged in various water sports from a young age, including competing in the Surf Lifesaving Club, honing her skills in surfing, training with the local swim team, and playing water polo. As a teenager, Lisa joined a team of students to explore the marine life and history of the remote Abrolhos Islands in Western Australia, further deepening her commitment to preserving our planet's precious ecosystems. An avid open water scuba instructor, one of her most impactful early experiences diving near Rottnest Island, off the coast of Perth, was being surrounded by the mesmerizing humpback whale song. Beyond her personal adventures, Lisa's professional journey reflects her well-rounded leadership and broad skill set.
With an extensive 25-year tenure as a corporate executive with the Royal Caribbean Group (RCG), she held pivotal leadership roles in sales, marketing, and operations. Her responsibilities extended to building strategic alliances with like-minded global brands, expanding RCG's global footprint across the Asia-Pacific and worldwide, and establishing and maintaining the brand's quality standards. Notably, Lisa project-managed the successful opening of RCG's China office, overseeing a diverse task force that has since grown to employ over 800 staff. She holds a marketing degree from Edith Cowan University, and a graduate diploma in journalism from the University of Queensland, Australia.
Lisa's experience in corporate leadership, combined with a deep-rooted commitment to environmental causes, strongly aligns with PWF's mission to protect marine life and our precious oceans. Lisa is a true advocate for positive change, her unwavering determination inspires her to work toward a brighter, more sustainable future for our oceans and the incredible creatures that call them home.