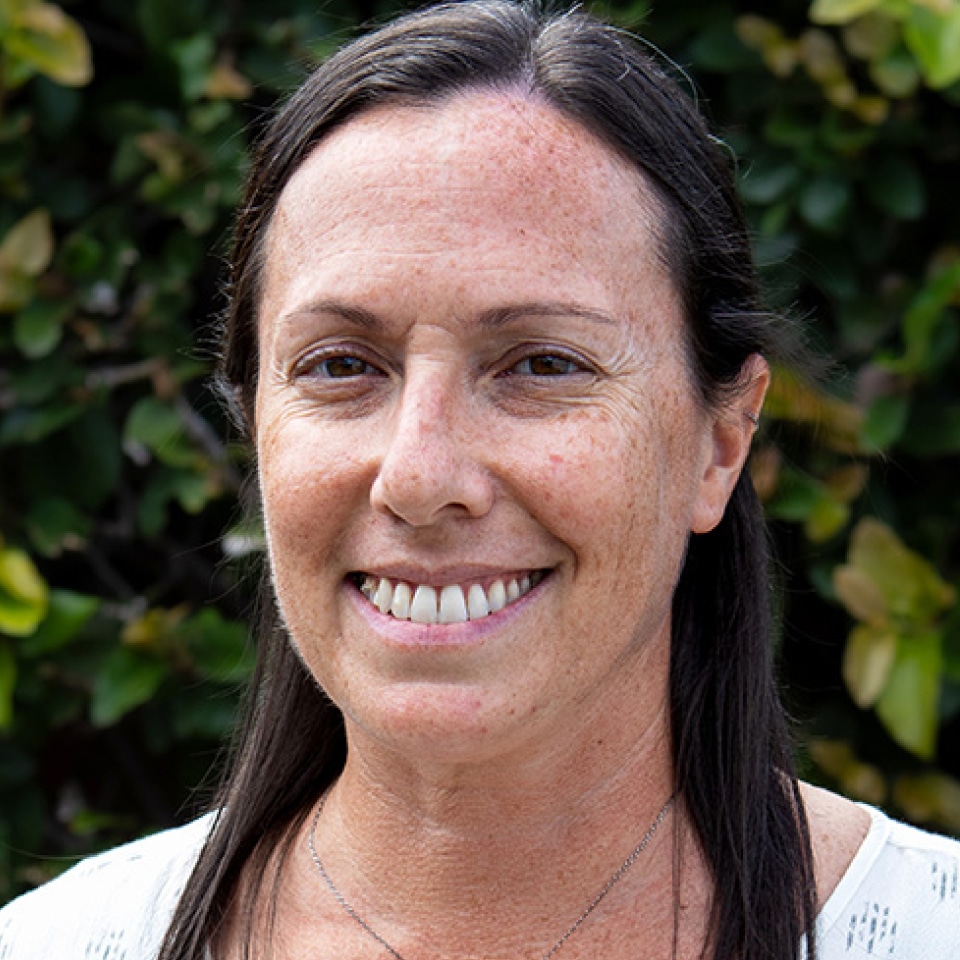 Staff
Robyn Ehrlich
Education Manager
Robyn Ehrlich began her career with Pacific Whale Foundation in 2005 as a Marine Naturalist after earning her B.S. in Marine Biology from the University of Maryland. After completing her Master's in Science Education from the University of Florida in 2012, she taught high school and elementary school on Maui for nearly four years before returning to our team in 2016 in her current role as Education Manager. Robyn's experience also includes work as an educator at two Association of Zoos and Aquariums accredited zoos on the mainland. She has worked on several research projects, including both land- and boat-based humpback whale studies here on Maui. She has published a global fisheries lesson in the National Science Teachers Association (NSTA) Journal and presented a lesson on marine microbes at the NSTA national convention in 2015. Robyn is very honored to have the role of Education Manager, where she can use her teaching experience and expertise to inspire children to become stewards of their local and global environment.
Memberships and affiliations:
Robyn serves as the alternate chair for the Education seat on the Hawaiian Islands Humpback Whale National Marine Sanctuary Advisory Council. Robyn also serves on the National Network for Ocean and Climate Change Interpretation (NNOCCI) governing council and as part of the facilitation team for NNOCCI's Crash Course.